American hemp has a tumultuous history. Now it's coming out of marijuana's shadow. This post from The Cannabist outlines its path from a favored crop to a forbidden one!
Hemp History Week: Activists, politicians and scientists are helping to rehabilitate hemp's reputation, while touting its potential economic and environmental benefits
Hemp is much more than marijuana's often-misunderstood cousin. It's a plant with a long, important and sometimes controversial past. And, after being illegal on a federal level for nearly 50 years, hemp appears to be on the verge of once again becoming a key part of America's agricultural and cultural landscape.
June 5-11 marks the eighth annual Hemp History Week. Supported by the nonprofit Hemp Industries Association (HIA), events are mostly carried out on a grassroots level by local hemp advocates, farmers and producers from across the country.
According to Hemp History Week's website, events during the week are meant to encourage a change in U.S. federal policy on hemp, "while raising awareness about the benefits of hemp products."
Lauren Stansbury, HIA director of communications, says there are over 300 events taking place in all 50 states this week.
These efforts by local activists to bring hemp awareness to their communities take different forms, she tells The Cannabist. Documentaries about the plant's history are being screened at small-town cinemas, hemp fashion shows are being organized, and themed potlucks are taking place. Others are setting up at farmers markets to pass out education materials.
"It really depends on the interests of the organizers," she said.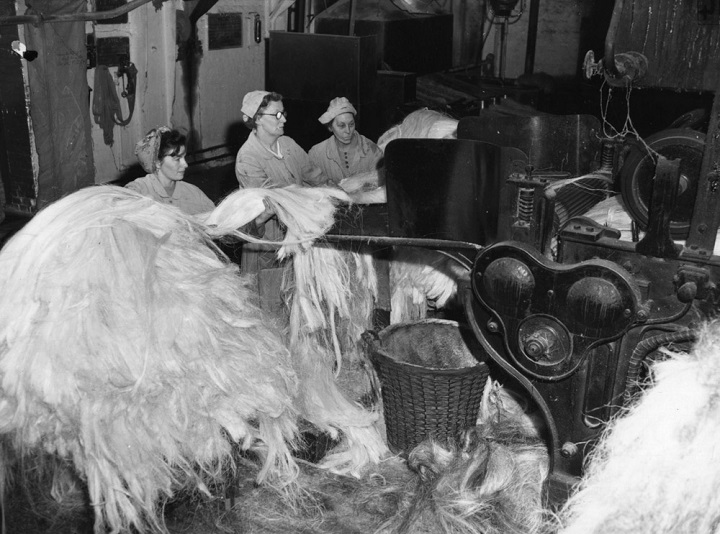 The path of hemp from favored to forbidden
Hemp has a venerable history to celebrate: It was an important crop in Colonial America, where its fibers were used to produce paper, ropes and textiles – including the canvas used in the sails that powered international maritime trade.
In the 1930s "Reefer Madness" era, even while cannabis was being vilified and eventually federally criminalized, hemp was still considered an important commodity. In 1938, Popular Mechanics declared hemp to be the "new billion-dollar crop" thanks to technological innovations that allowed hemp fibers to be separated mechanically and quickly.
At the time the magazine predicted that hemp "will displace imports of raw material and manufactured products produced by underpaid … labor and it will provide thousands of jobs for American workers throughout the land."
But the federal crackdown on cannabis also took its toll on the hemp industry.
That perception was put aside briefly during World War II, when America was cut off from its overseas supplies of hemp and the government's Hemp for Victory program encouraged the revival of domestic hemp farming to support the nation's war effort. More than 150,000 acres of hemp were cultivated in the U.S. during the war years.
That reprieve was short-lived, however. By 1970, with the introduction of the Controlled Substances Act (CSA), cannabis – including hemp – was classified as a dangerous Schedule I drug.
As a varietal of Cannabis sativa L, hemp is a valuable source of cannabidiol (CBD), a chemical compound that some medical researchers now believe has potential uses in treatments for a wide variety of ailments. But despite having only traces of tetrahydrocannabinol (THC), the chemical compound that creates the mental and physical "high," hemp was invariably grouped with marijuana and deemed an equal threat to society.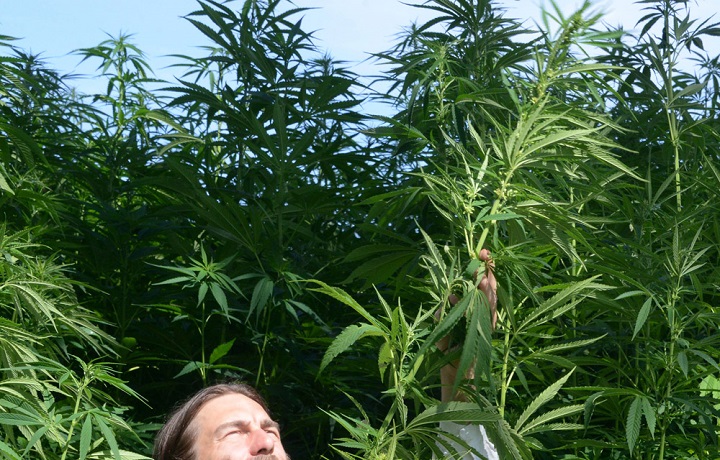 The imported hemp dichotomy
The Controlled Substances Act hasn't prevented imports of commercial hemp products and highly-regulated raw hemp materials.
Imported hemp products found their way back into U.S. commerce in the early 2000s, after a rule instituted by the Drug Enforcement Administration that banned food products containing hemp seed or hemp seed oil was declared invalid in a 2004 federal court ruling.
In 2015, the U.S. reportedly imported around $300 million of these items. That figure has been changing in recent years, however, as cannabis legalization efforts spread across the country and the federal government began reexamining the reality of industrial hemp.
Efforts to rehabilitate the crop were strengthened in 2014, when President Barack Obama signed the Agricultural Act, also known as the 2014 Farm Bill, into law.
Section 7606 of that Act legalized the growing and cultivating of industrial hemp for research purposes in states "where such growth and cultivation is legal under State law, notwithstanding existing Federal statutes that would otherwise criminalize such conduct."
A year later a bipartisan group of U.S. senators – including Mitch McConnell of Kentucky and Al Franken of Minnesota – introduced the Industrial Hemp Farming Act of 2015. That measure would have amended the CSA "to exclude industrial hemp from the definition of 'marihuana.'" Activists say the Act, or a bill similar to it, is expected to be reintroduced by Congress soon.
Last year, during the seventh annual celebration of Hemp History Week, Kentucky senators McConnell and Rand Paul published an editorial that called for the expansion of industrial hemp research. Noting the long history of hemp cultivation in their state, the senators announced it was "time to once again reap the benefits of this commodity."
Kentucky is not alone in wanting to cash in. According to the National Conference of State Legislatures, at least 30 states have removed legal barriers to industrial hemp research, and many have launched pilot programs since 2014.
The United States is also the world's largest consumer market for hemp products, says Vote Hemp president Eric Steenstra. According to recent estimates by Vote Hemp and the Hemp Business Journal, the total retail value of hemp products sold in the U.S. last year reached $688 million.
"Items like shelled seed, protein powder, soaps and lotions have continued to increase, complemented by successful hemp cultivation pilot programs in numerous states," the two organizations said in an April press release. "In all, sales of Hemp CBD products boosted the industry to a five year 22% CAGR (compound annual growth rate)."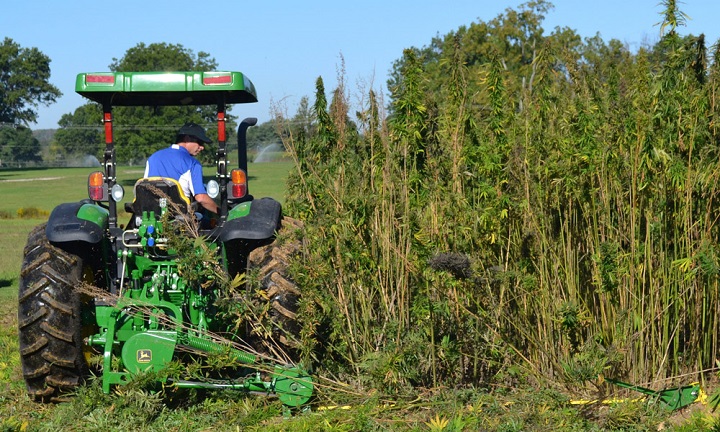 Will hemp be the new soybean?
As more states legalize hemp and the possibility of national legalization looms large, experts are expecting rapid and dramatic changes, especially to America's agricultural sector.
"This situation, where all of a sudden a crop species goes from illegal to legal, is completely unprecedented," John McKay, professor of plant sciences at Colorado State University, tells The Cannabist. But there is a historical precedent of new crops coming into production and markets.
"Seventy years ago, soy bean wasn't a significant acreage crop until breeding improved the way it grows, and now there's over 80 million acres of it planted annually," McKay observes.
HIA's Lauren Stansbury says that, given hemp's reputation as a drought-resistant and environmentally-sustainable plant, the public is only now beginning to see hemp's potential.
That being said, she adds: "It's just crazy that it's been decades now and we still don't have the legislation to allow farmers to grow this crop that is indeed knit into the fabric of American history. It's very much an American crop in many ways."
Featured image: Colorado hemp is growing tall in this Boulder County research plot in 2014. (Elana Ashanti Jefferson, Cannabist file)
Source: American hemp has a tumultuous history. Now it's coming out of marijuana's shadow. – The Cannabist