Big Tobacco makes its first investment in the cannabis industry. Naturally, this game-changing investment also involved rapper Snoop Dogg and actor Patrick Stewart. This post from The Motley Fool discusses why Big Tobacco had to take this step to stay relevant in the eyes of investors.
This has truly been a year of "marijuana firsts." Since the year began, we've seen the following:
The largest marijuana deal in history, with Aurora Cannabis acquiring CanniMed Therapeutics for $852 million, followed by Aurora's offer to buy Ontario-based MedReleaf for $2.5 billion. This latter deal is still pending.
Two over-the-counter-listed Canadian pot stocks – Canopy Growth Corporation (NYSE:CGC)and Cronos Group — uplisted to reputable exchanges in the United States.
Vermont became the first U.S. state to legalize the use of recreational marijuana entirely through the legislative process.
Canadian-based Tliray became the first marijuana stock to have an initial public offering on a U.S. exchange.
Canada became the first industrialized country in the world to legalize adult-use marijuana.
Now, we have a new "marijuana first" to add to the list: an investment from Big Tobacco.
Tobacco companies face a shrinking landscape in established markets
Generally speaking, it's been a miserable go of things lately for tobacco stocks. A number of developed countries have waged war on the industry, given the adverse health effects that can occur from using tobacco. Those worries especially came to a head for investors in April, when global tobacco giant Philip Morris International (NYSE:PM) imploded after delivering worrisome first-quarter operating results.
Even with year-on-year EPS growth of 2% and 8% sales growth excluding currency fluctuations, Philip Morris' cigarette shipment volume fell by 9.3 billion units, a little over 5%, from the prior-year period, and the company's iQOS heated tobacco alternative appeared to peak in Japan, which was sort of a test market for the product. Though tobacco stocks traditionally have strong pricing power as a result of the addictive nature of nicotine, demand for their products has been waning for some time.
This leaves companies like Philip Morris and its peers with one of two choices. They can either accept this trend and continue to raise the price of its existing products, or they can innovate. But the thing to remember is that not all innovation has to come from within.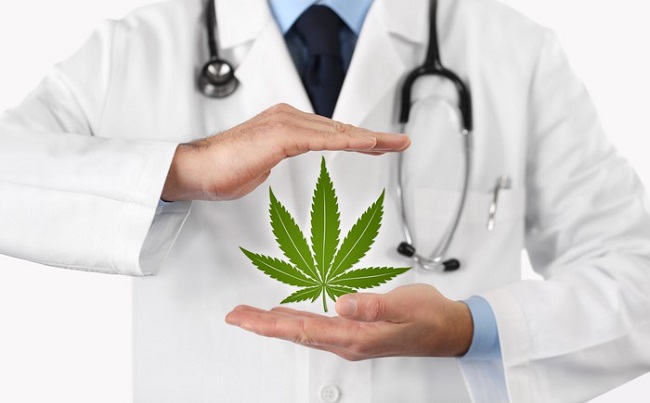 Big Tobacco makes its initial bid for the cannabis market
Late last month, a subsidiary of U.K.-based tobacco giant Imperial Brands(NASDAQOTH:IMBBY), the company behind the Kool and Winston cigarette brands, announced that it had joined with seed investment firm Casa Verde, which is backed by rap musician Snoop Dogg, to invest in British medical marijuana research firm Oxford Cannabinoid Technologies. Casa Verde's $10 million investment is one of Oxford Cannabinoid Technologies' largest to date. Conversely, it's also one of Casa Verde's largest investments, given that Snoop Dogg's cannabis-based venture capital firm tends to offer $1 million to $3 million to seed companies in the ancillary cannabis space. Imperial Brands' stake wasn't disclosed.
OCT, as the company is also known, has also received backing from British actor Patrick Stewart. Known for his role on Star Trek: The Next Generation and the X-Men movie franchise, Stewart has long been an advocate of medical marijuana research in the U.K. and plans to serve on OCT's advisory board. OCT will be focused on developing and researching cannabinoids that can be used to treat specific ailments.
Notably, Imperial Brands announced this investment just three days after the U.S. Food and Drug Administration approved GW Pharmaceuticals' (NASDAQ:GWPH) lead drug, Epidiolex, a cannabidiol-based oral medication designed to treat two rare types of childhood-onset epilepsy known as Dravet syndrome and Lennox-Gastaut syndrome. After easily meeting its primary endpoint of a statistically significant reduction in seizure frequency relative to baseline and the placebo in multiple late-stage studies, GW Pharmaceuticals had a relatively easy path to make history by bringing the first cannabis-derived drug to pharmacy shelves.
Since cannabinoids have, in some instances, demonstrated medical benefits in select ailments, the belief is that other cannabinoid-based drug developers, like OCT, may have similar luck.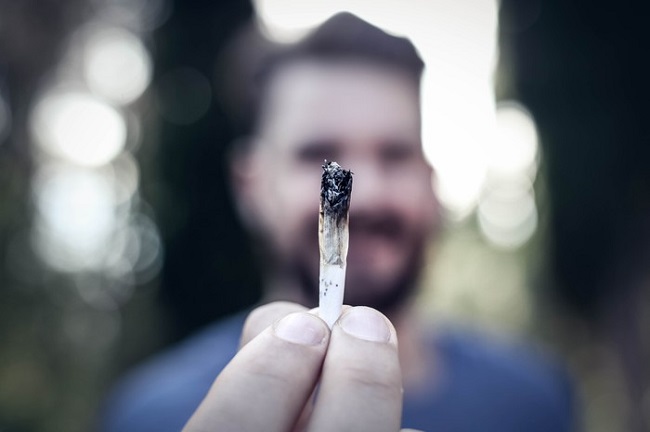 It's a start (albeit a slow one)
Admittedly, Imperial Brands' investment in OCT, which wasn't even disclosed, is likely a long ways away from paying off. As a developing cannabinoid research company, it's probably going to take it years before any compounds hit the clinical stage. Then, assuming success in the clinical stage, it would take even more time for it to bring a drug to market.
However, this marks what could be the beginning of Big Tobacco's entrance into the marijuana industry. Cigarette sales for many of the industry's giants have been down, and tobacco alternatives simply haven't provided enough of an impact to offset that cigarette volume decline. During the first quarter, Altria reported that total cigarette volume fell 4.2%, with both its premium and discount volumes pushing lower.
Meanwhile, British American Tobacco noted during its first-half report in June that it anticipates global cigarette volume will be down 3.5% this year. With the Canadian cannabis industry looking to add $5 billion in sales once the industry is fully ramped up, Big Tobacco may have little choice but to seek partnerships and investment opportunities to stay relevant in the eyes of investors.
Plus, the pathway to investment and partnerships has been laid by the spirits industry. In October 2017, Corona beer maker Constellation Brands (NYSE:STZ) invested around $190 million for a 9.9% equity stake in Canopy Growth Corp. This investment, along with a recent $152 million stake in Canopy Growth's $455 million convertible debt offering, not only gives Constellation Brands an opportunity to make money through its investment stake, but it also gives it the potential to develop infused beverages or other products side-by-side with a cannabis industry giant.
The stage has been set. The real question is: Which tobacco company is next?
Featured Image Credit: GETTY IMAGES.
Source: Big Tobacco Makes Its First Investment in the Marijuana Industry