Beyond justice, it would only seem right to allow the experts who were once considered cannabis offenders into the industry. Read more in this post from Herb.
It seems logical: when the cannabis industry becomes a legitimate business, those who were once criminals would become legitimate businessmen. Reality isn't always logical. Cannabis growers and connoisseurs are being locked out of their own industry at the moment it emerges from the underground.
States all around the country are legalizing recreational marijuana, but are also prosecuting people under laws which they themselves deem to be unnecessary.
The level of strictness in enforcing these regulations varies from state to state. In Oregon, someone convicted of a marijuana-related crime can still work as a caregiver or obtain a medical license. However, their ability to operate within the cannabis industry is still severely limited. According to The Oregonian, an individual with a criminal record can carry up to one ounce, as opposed to the regular limit of 24 since the state legalized in 2015.
It's a step up from the nightmare scenario that Aaron Pickel went through, Pickel Prior to legalization, Pickel had been caught with edibles and was slapped with a $200 fine and a felony charge despite having a California medical marijuana card. He told  The Oregonianthat the charge had ruined his life,
"I've tried pretty hard to find work," Pickel said, "and when you're going against people who have nothing on their record and you do, you're not going to get it."
Pickel's story is one which many Americans are familiar with, except that those individuals might have expected to catch a break once their states legalized.  States that are joining the cannabis revolution are also actively excluding members of the cannabis community.
After Massachusetts legalized a recreational market in November,  Patriot Care, a medical marijuana company petitioned the state's Public Health Council to bar those with prior convictions from working in the industry.
"Permitting those who have demonstrated the interest and willingness to ignore state and federal drug laws sends the wrong signals to those who would participate in the legal, regulated industry." The letter said.
The same was done in California years ago the Bureau of Medical Marijuana Regulations crafted rules which prevent individuals from working in the industry for anything from trafficking to simple possession. Nevada, which also recently legalized, has adopted similar regulations which apply to anyone who has committed a federal offense.
For both the states and particularly these companies, there is a heavy sense of hypocrisy about their opposition to wiping the record clean. Especially since, according to their own regulations, the entire industry is committing a federal offense, since marijuana is still considered illegal by the federal government.
In August, Democratic Senator from New Jersey, Cory Booker, introduced a bill which would not only legalize recreational marijuana but also expunge prior convictions for those who violated cannabis laws in the past.
The move was made with the intention of repairing the damage done to individuals with simple possessions charges. The people barred from gainful employment are disproportionately people of color according to the ACLU.
It's not just the cannabis industry shutting out its own. In Canada, where recreational cannabis will be legal nationwide by July 2018, the government has been praised for their forward-thinking policy. Yet, when asked whether officials plan to correct the record on marijuana convictions, they too appear to have dropped the ball.
In April, Public Safety Minister Ralph Goodale announced that the federal plan to legalize recreational marijuana would not include amnesty for those with marijuana convictions. "This must be an orderly transition." The minister told reporters, "It is not a free-for-all."
Meanwhile, the internationally adored Prime Minister Justin Trudeau took a slightly more open approach to the idea without overtly committing to total amnesty.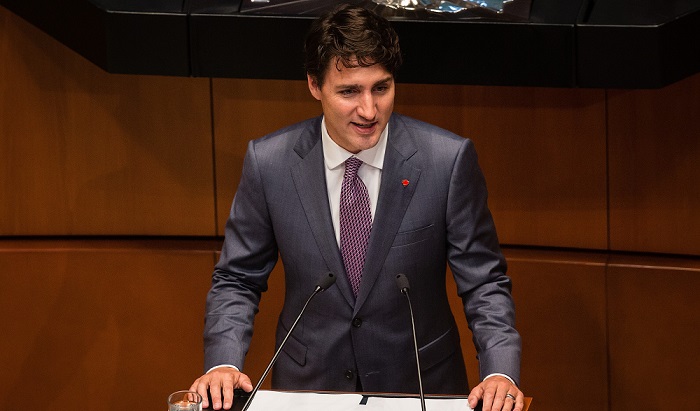 "We will change the law, we are taking the time necessary to get it right. Then we will move forward in a thoughtful way on fixing past wrongs," Trudeau told VICE in April.
Beyond justice and the irritating itch of hypocrisy, it would only seem right to allow the experts who were once considered criminals into the industry.
"It would be a shame to lose that knowledge base," Says Craig Jones, Executive Director of NORML Canada, "because it's been cultivated over a long time it's as good as anything the governments are going to produce in the short term."
Of course, there are exceptions to the rule. It's reasonable to expect that an individual with a criminal record ought to be screened before engaging in an industry that is largely based on interactions with customers. But to purge that industry of potential talent for crimes which are no longer relevant is not only bad for those people, it's bad for business.
Source: Cannabis Smokers And Dealers Are Being Locked Out Of The Industry They Helped Build