'Health Effects of Cannabis' tops National Academies' 2017 bestseller list. Topping the chart is a significant indicator of interest. This post from Leafly highlights how, now more than ever, a whole lot of people want scientifically accurate information about cannabis.
The National Academies of Sciences, Engineering, and Medicine just released their 2017 bestseller list, and here's what topped the list: The Health Effects of Cannabis and Cannabinoids: The Current State of Evidence and Recommendations for Research.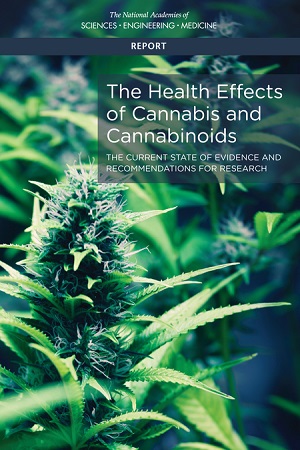 The National Academies are three separate academies of leading researchers and scholars, organized under the federal government, that provide scientific analysis and advice to the nation. In 2017, the organizations published a total of 323 reports, but none was purchased and downloaded more than The Health Effects of Cannabis. That means a whole lot of people want scientifically accurate information about cannabis.
Topping the chart isn't an insignificant indicator of interest. The National Academies put out a number of reports on urgent headline matters including immigration, CRISPR genome editing, health equity, Alzheimer's and dementia, and climate change. And yet cannabis drew the most downloads.
The report, published in January 2017, leans toward caution on cannabis, as would be expected from a federal organization. USA Today's headline summed it up: "Marijuana can help some patients, but doctors say more research needed."
Nick Jikomes, Leafly's principal research scientist, went more in-depth on the report's findings in this article, published earlier this year.
What else made the National Academies' chart?
Here's #2 through #10:
2. Communicating Science Effectively: A Research Agenda
3. The Economic and Fiscal Consequences of Immigration
4. Human Genome Editing: Science, Ethics, and Governance
5. Communities in Action: Pathways to Health Equity 
6. Preventing Cognitive Decline and Dementia: A Way Forward
7. Seeing Students Learn Science: Integrating Assessment and Instruction in the Classroom
8. Valuing Climate Damages: Updating Estimation of the Social Cost of Carbon Dioxide
9. Information Technology and the US Workforce: Where Are We and Where Do We Go from Here?
10. Review of the Draft Climate Science Special Report
Featured image credit: Reptile8488/iStock
Source: Cannabis Report Tops National Academies' 2017 Bestseller List | Leafly