Traversing the history of marijuana, most timelines start from its first recorded use, which was in 2,737 BCE, when China's Emperor Shen Neng used it as medicine. [1]
The traditional marijuana history then goes on to document all the dreadful American woes that have been heaped upon it by sheer greed, disregard for life, and a continued violation against human rights and ecological sanity.
Over and over again, this is repeated—ad nauseum—all over the internet. So, this is a different kind of timeline.
It's not linear. And it's written in full acknowledgment that the history of marijuana is far greater and richer than the U.S.'s shameful mishandling of it.
One way to correct this skew view is to start reverberating more loudly weed's right and beautiful uses. So, without further adieu, the following are five historical wonders of cannabis! [2]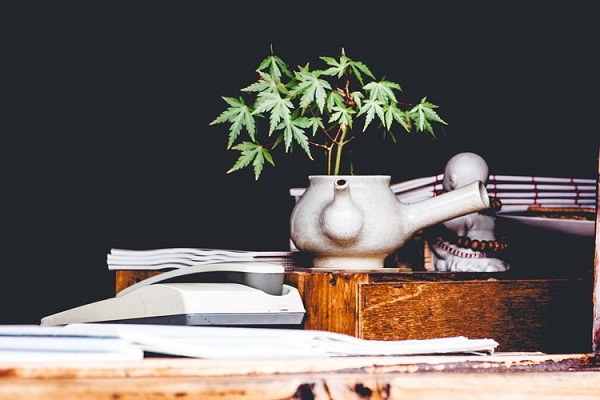 RELATED: What Is Marijuana?
1. Its Chemical Compounds Are Good for Our Bodies and Minds
Okay, by now we are all probably very familiar with this wonder, but in an age of cynicism, it's still hard for some to truly appreciate a plant that gives and does so much. It's remedial effects include, but are not limited to:
Anti-anxiety

Anticonvulsant

Anti-depression

Anti-inflammation

Anti-insomnia

Anti-nausea

Malignant cell-suicide

Regulation of blood pressure and metabolism

Neural growth and protection

Alleviating opioid addiction [3]
That said—there are still many gaps and contradictions in research, and study of much of the aforementioned used petri-dish and/or animal study models. Clearly, more clinical and well-designed research is needed before the history of marijuana can be liberated from its stigma as a harmful drug.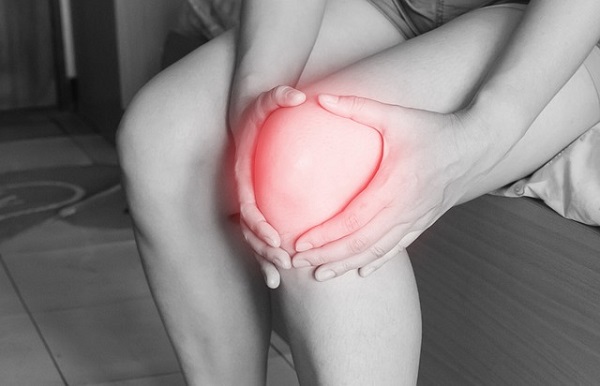 RELATED: Doctors Speak Out On The Benefits Of CBD
2. It Is A Natural Euphoriant, With Various Healthful Purposes
Euphoria is defined as "a feeling or state of intense excitement and happiness." It comes from a Greek word that means "bearing well." The relief that cannabis gives, is sorely needed [4].
The American Council on Science and Health reports that 50 million Americans live with chronic pain. [5]
The World Health Organization's latest report states that over 300 million people worldwide live with depression, which is often anxiety related. It is also the leading cause of disability. [6]
Emotionally and physically, far too many people's lives are limited by pain—physical and emotional—and a preliminary study has shown that cannabis can bring relief. However, much more study is needed before marijuana can legally be touted as an antidepressant, especially long-term. [7]
RELATED: CBD Studies on Neuropathic Pain
3. It's Been The Stuff Of Enlightenment Since Antiquity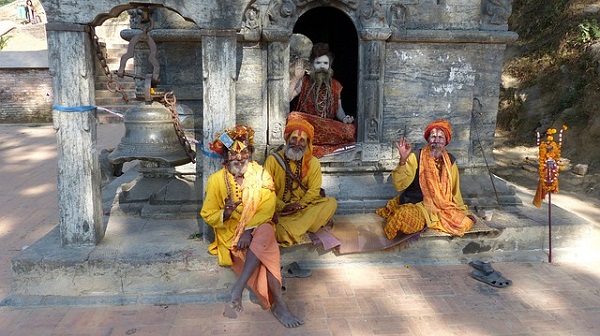 Spiritual enlightenment and marijuana have been entwined in antiquity across all cultures.
Sadhus are considered holy men in India, and their spiritual asceticism is as old as the Hindu culture itself. For them, cannabis is not a drug, but a sacrament. They are mystics who have renounced material life in favor of spiritual liberation, or 'moksha.' This they pursue to the exclusion of all else. [8]
In this history of weed, there is even some speculative evidence that Jesus employed marijuana oil to perform healing miracles, while the Rastafarian use of the miraculous plant for mystical purposes doesn't need much introduction. [9][10]
Developed in Jamaica in the 1930s, Rastafarianism is an Afrocentric social and spiritual movement. Given the U.S.'s unwarranted incarceration rate of Brown people for cannabis possession, it can be said that "Rastalogy" brings a degree of restored dignity to the African diaspora worldwide. [11]
Used especially for its entheogenic characteristics, marijuana eventually filtered into, and caused a revolution of sorts in the rationalistic Western world too.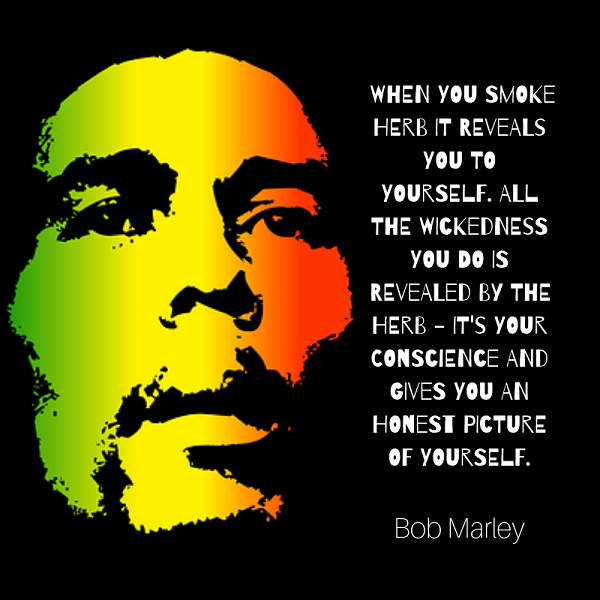 4. It Sparked an Exploration into The Human Consciousness
One of its most notable proponents, astrophysicist Carl Sagan, was academically trained to explore outer space. Since the 1960s, he publicly praised marijuana's ability to support the exploration of our inner space.
His unique professional achievements, combined with his unapologetic stance, helped legitimize the responsible use of cannabis as a companion to greater self-awareness.
In his oft-quoted "Mr. X"-essay, the erstwhile NASA employee said: "The illegality of cannabis is outrageous, an impediment to full utilization of a drug which helps produce the serenity and insight, sensitivity and fellowship so desperately needed in this increasingly mad and dangerous world."
The essay was written in 1969, and published in 1999 in a biography. Carl Sagan died in 1996, but his legacy inspires millions to this day. [12]
RELATED: CBD Oil Legalized In Tennessee, But Can You Get It?
5. It Helped Inspire The Literary Movement That Helped Inspire A Counterculture
Writing about the history of weed would not be complete without mention of the Beat Generation.
This was a cultural and literary movement that took America by storm in the 1950s. Its founders, a group of authors, wove together friendship, smoking cannabis, and fearless writing to influence music and minds after the Second World War.
Some of the 20th century's most notable authors and poets comprised this small but impactful group.
William Burroughs

commented, "I wrote nearly the whole of

Naked Lunch

on cannabis. I think it stimulates the associational process, and visualization."

Poet

Allen Ginsberg

opined, "Marijuana is a useful catalyst for specific optical and aural aesthetic perceptions."

"I smoked more grass than anyone you ever knew in your life,"

Jack Kerouac

boasted in 1969. [13]
The arts have always provided more space and freedom to experiment with life and to push against its rules and boundaries. The Beat writers did this so effectively, that famous poem like Ginsberg's "Howl", published in 1955, was initially banned and called obscene. Later unbanned, it continues to this day to challenge social norms and taboos [14].
Free thought was, and continues to be, a threat to structures that cannot withstand critical scrutiny. And, hopefully, these global and historical examples of the history of marijuana show a few of the ways it has helped humans experience greater freedom.
Sources:
http://www.bf.lu.lv/grozs/AuguFiziologijas/Augu_resursu_biologija/gramatas/Understanding%20Marijuana.pdf (Chapter 1)

https://www.npr.org/sections/codeswitch/2013/07/14/201981025/the-mysterious-history-of-marijuana

https://www.nap.edu/read/24625/chapter/5#83

https://drugabuse.com/legalizing-marijuana-decreases-fatal-opiate-overdoses/

https://www.acsh.org/news/2018/09/14/who-hurting-prevalence-chronic-pain-america-13407

http://www.who.int/news-room/fact-sheets/detail/depression

https://www.sciencedirect.com/science/article/pii/S0165032718303100

https://www.drugabuse.gov/international/abstracts/cannabis-lord-shiva-holy-men-cannabis-use-among-sadhus-in-nepal

https://www.vice.com/en_us/article/bn5z7v/did-jesus-perform-his-miracles-with-cannabis-oil

http://www.bbc.co.uk/religion/religions/rastafari/ataglance/glance.shtml

https://www.rollingstone.com/politics/politics-features/can-hemp-clean-up-the-earth-629589/

https://www.washingtonpost.com/news/wonk/wp/2017/08/09/neil-degrasse-tyson-no-reason-for-marijuana-to-be-illegal/?utm_term=.0a6da6dab441

http://www.online-literature.com/periods/beat.php

https://www.poetryfoundation.org/poems/49303/howl