What is cannabis? How do people benefit from the therapeutic potential of cannabis? What is the difference between hemp and marijuana? What is cannabis oil?
Let's take some time to answer these questions.
Cannabis, one of the world's oldest plants with strong mood-altering effects, is taking modern medicine by storm.
The 2016 National Survey on Drug Use and Health reports 24 million Americans, aged 12 or older, as marijuana users. Globally, the number goes up to 147 million cannabis consumers, making marijuana the most cultivated, trafficked, and abused illicit drug. [1] [2]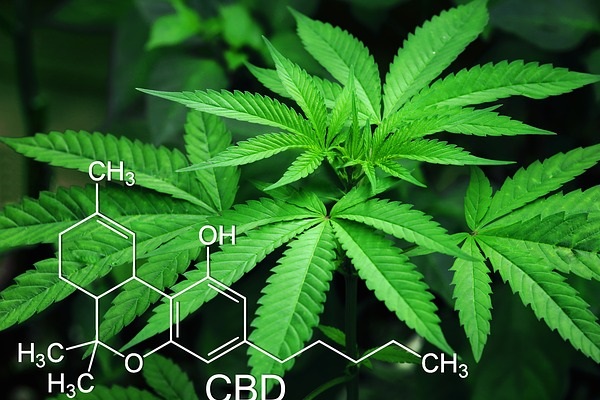 What is Cannabis?
Cannabis is a complex plant used and cultivated by humankind for approximately 6000 years.
The plant is composed of more than 400 chemical entities of which over 120 are cannabinoid compounds—also known as cannabinoids or phytocannabinoids. [3]
To date, the two most popular and well-researched cannabinoids are delta-9-tetrahydrocannabinol (THC) and cannabidiol (CBD), which are slowly gaining acceptance from patients struggling with depression, anxiety, and chronic pain, as well as for a growing number of other health conditions.
THC is the psychotropic component of cannabis, responsible for getting the user "high" or intoxicated. CBD, on the other hand, is the non-psychotropic compound found in cannabis, most abundant in the cannabis variety known as hemp.
Cannabis also contains terpenoids, flavonoids, nitrogenous compounds and common plant molecules in its structure. Terpenes, like pinene and linalool, possess relaxing properties.
All cannabis cultivars are part of the Cannabis genus that belongs to the family Cannabaceae. Two official genera of Cannabaceae are Cannabis and Humulus.
Cannabis has two main subspecies, Cannabis sativa and Cannabis indica, differentiated by their physical and taxonomic characteristics.
RELATED: Hemp CBD Vs Cannabis CBD: The Most Important Differences
Indica vs. Sativa, Hemp vs. Marijuana: Key Differences
1. Cannabis indica plants are short and densely branched with broader leaves than sativa. The indica plant contains higher THC content and is better suited for growing indoors.
2. Cannabis sativa is tall with long, narrow leaves and loose branches. The sativa plant reaches a height of up to 20 feet and is most often grown outdoors.
3. Through history, Cannabis sativa has been used as a source of industrial fiber, seed oil, food, and other applications, especially in its variety known as the hemp plant.
4. Hemp, or industrial hemp—named initially as Cannabis sativa—is a variety of the Cannabis sativa plant that possesses lower concentrations of THC and high levels of CBD.
5. Marijuana, on the other hand, is the illicit drug used for recreational purposes and is high in THC. Marijuana alters sensory perception and causes euphoria. [4]
6. Marijuana is made from the dry leaves and flowers of the cannabis plant. Dried marijuana is the least potent of all products and is usually smoked or consumed as an edible. [5]
7. Marijuana is rich in THC, containing anywhere from 5-20% in regular marijuana, and 25-30% THC in premium marijuana.
Mainstream Sativa/Indica Labels Don't Matter When Choosing the Right Cannabis Product
A newly published research concludes that many cannabis strains contain equal levels of tetrahydrocannabinol (THC) and cannabidiol (CBD), regardless of their popular street names.
The research concluded that "(m)odern strains are considered dominant in either of these two "lineages" ["indica" or "sativa"] or hybrids between close relatives. These classifications focus on the pharmacological effects associated with the strains where sativa plants are considered stimulating and indica plants are associated with relaxation and sedation but this is not a botanical or chemotaxonomical classification."
Comparisons of cannabinoid contents of these classifications have shown that the THC content can be identical between these two classification groups." [6]
Mudge, one of the researchers, told Science Daily that "a high abundance compound in a plant, such as THC or CBD, isn't necessarily responsible for the unique medicinal effects of certain strains."
"Understanding the presence of the low abundance cannabinoids could provide valuable information to the medical cannabis community," adds Mudge. [7]
So, when choosing a cannabis product, look for the ratio of compounds it contains (for example, 100% CBD oil, or a product that is mostly CBD but has a percentage of THC), regardless if it has been derived from the hemp plant or other strains of cannabis.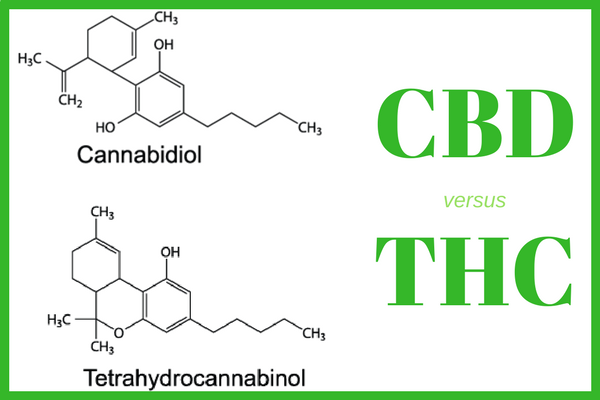 RELATED: What do Researchers Really Think About CBD Oil?
What Is Cannabis Used For?
Cannabis is used for both medicinal and recreational purposes.
A safer, more natural option than opioids, cannabis is widely used for:
Pain Relief
THC can relieve pain and nausea, depression, and insomnia. Cannabis is an excellent muscle relaxant and shows promising results in relieving neuropathic pain. [8]
Reduces Inflammation
Another pharmacological property of CBD is its role in ameliorating inflammation by promoting the signaling of the adenosine receptor A2A. This receptor expresses on many cells associated with the immune system, and its activation has an anti-inflammatory effect.
Natural Antidepressant
Cannabis is a natural antidepressant. Also known as an agonist of serotonin 5-HT1A receptors and the transient receptor potential vanilloid type 1 (TRPV1), CBD respectively produces antidepressant-like effects.
Reduces Anxiety
The CBD found in cannabis reduces anxiety. A 2011 study published in the journal Neuropsychopharmacology found that people with generalized social anxiety disorder (SAD) experience significantly less anxiety if given 600 mg of CBD oil before undergoing a public speaking test. [9]
Helps with Epilepsy
CBD shows the antiseizure effect which has been proven to help with conditions like epilepsy. [10]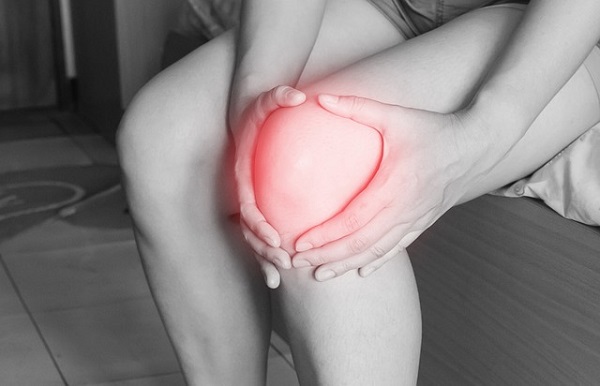 RELATED: Can CBD Help Deal With Sexual Anxiety?
Cannabis Administration Methods
The route of administration of cannabis can make a great difference to its effects on the user. There are three main routes of administration:
Vaporized consumption (smoking, vaping, dabbing)
Oral consumption (edibles, drinkables, capsules)
Sublingual consumption (tinctures, concentrates)
Important: Regardless of the administration method you choose, rather decide on the dosage after consulting with a medical professional. Cannabis can be a dangerous plant to some, especially if consuming high THC doses, or if you're on pharmaceutical medication already. Best would be to start slow and gradually increase the dose.
That said—high-dose CBD extract is generally considered safe for use from the start, and may be necessary in the case of serious illness. Even high doses of THC are sometimes called for. However, in these cases it would be necessary to consult with your doctor about a sensible regime, especially if you are taking pharmaceutical medicines chronically.
In certain cases, marijuana use can cause adverse effects such as: [11]
Increase heart rate
Breathing problems
Addiction
Memory issues
Hallucinations and paranoia
Be the source of problems with child development during pregnancy and if breastfeeding
Affect brain development in young adults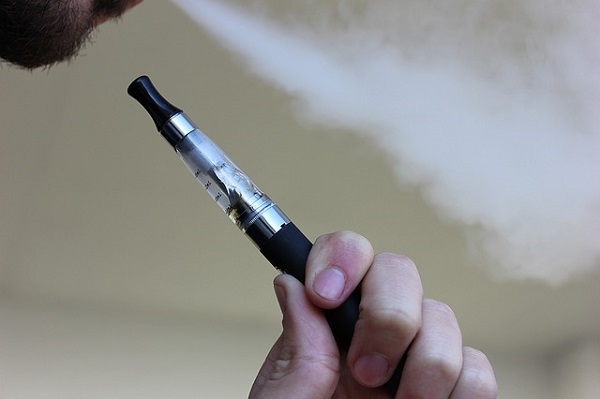 What is Cannabis Oil?
Cannabis oil is the most potent cannabis product obtained from hashish.
Lately, a lot of people started using hemp oil, a whole plant or pure CBD product that contains little to no THC.
Legally, cannabis with 0.3% THC is considered hemp plant. Anything above 0.3% THC is considered marijuana.
Cannabis Legal Status
The 'miracle plant' has been entirely legalized in Uruguay, South Africa, and Canada, as well as in 20 US states for medicinal use only. In nine states and Washington, D.C., marijuana is legal for recreational purposes.
The first FDA-approved medicine, Epidiolex (an oral CBD solution, no THC), is a primary treatment for two rare types of epilepsy, Dravet syndrome, and Lennox-Gastaut syndrome.
The medicine is entirely based on cannabidiol (CBD) which "exhibits no effects indicative of any abuse or dependence potential." [12]
What is cannabis? Considered a sacred plant in many cultures, it offers an abundance of benefits that have been used by people for thousands of years. Though more is needed, studies increasingly confirm cannabis' status as a healer plant, allowing users to alleviate a great number of health issues. Although worldwide legalization and standardized dosage is still a work in progress, efforts are being made to make cannabis remedies accessible for everyone.
Sources: