There are many remarkable things about cannabis. It has an enticing smell, lovely appearance, multiple uses, and outstanding health benefits. Interestingly, these characteristics are nearly all impacted by the compound profile of this beautiful plant. Perhaps the best-known compound manufactured in cannabis is the cannabinoid Δ9- tetrahydrocannabinol, or just tetrahydrocannabinol (THC). But, what is THC really? Let's take a look.
RELATED: What is Cannabis? | Facts & Uses of Cannabis
What is THC?
Cannabis is dioecious in nature, meaning it grows both male and female plants. It's the flowering parts of the female plants that house a lot of THC, more than in its leaves and in the male plants.
THC is the chemical compound in cannabis plants that causes the well-known psychotropic and psychoactive effects generally associated with marijuana use. This is not its only effect, though—it also has well-researched medicinal properties.
According to the European Monitoring Centre for Drugs and Drug Addiction, THC has a molecular mass of 314.4 g/mol, and its chemical formula is C21H30O2.0
With a boiling point of 157 degrees Celsius, it is readily bioavailable either through combustion or ingestion. If left go to grow old, THC will oxidize into a new cannabinoid: cannabinol, or CBN. [1]
Tetrahydrocannabinol's synthetic (manmade) version is called dronabinol. Dronabinol is commonly prescribed to treat nausea and vomiting, especially in cancer patients receiving chemotherapy, or for patients who don't respond to other medications for the same symptoms.
It is also indicated for weight loss and loss of appetite in HIV patients. The medicine is, however, associated with more side-effects than its natural twin, THC. THC, when ingested in marijuana or hemp, also has more healing effects. [2][3]
But its chemistry aside, what is THC?
The question is a good one. But, to understand what it is, it's important to know how it is chemically created.
THC is generated when it's precursor, Δ9-tetrahydrocannabinol-4-oic acid, or THCA, loses a carboxyl group in a chemical process called decarboxylation. The decarboxylation of THCA occurs most commonly through the application of heat. By either cooking, igniting, or vaporizing cannabis, THCA will transform into THC.
Amazingly, our bodies create their own endogenous form of THC—it's known as anandamide. Though it is created in a different way, anandamide's chemical structure is strikingly similar to THC's. Also, they interact with the brain in the same way, which we will discuss more later on in this article.
RELATED: What is Marijuana?
What is THC's Effect on the Brain?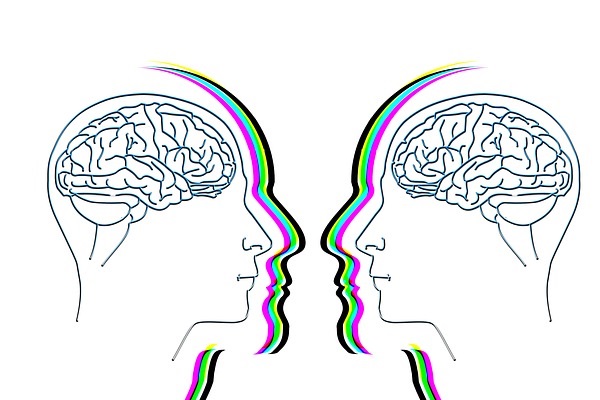 THC attaches to the receptors in the brain associated with thinking, memory, pleasure, coordination, and time perception. It's no wonder that THC plays an important role in altering those functions and affecting our perception of reality. [4]
Of course, THC induces the psychoactive effects that most people pair with cannabis. But how are those effects induced? What is THC doing when it alters a user's brain chemistry?
Our bodies are full of cannabinoid receptors. Two types are well researched—CB1 and CB2 receptors. According to Marsicano and Kuner, oft-quoted authors of Cannabinoids and the Brain, the receptors that are most heavily concentrated in the brain and nervous system are the CB1 receptors. [5]
In fact, research suggests there are as much as 10 times more cannabinoid receptors in our brains than opioid receptors. This begs the question: what is THC if it isn't a highly sought-after chemical by our brains?
Possible Benefits of THC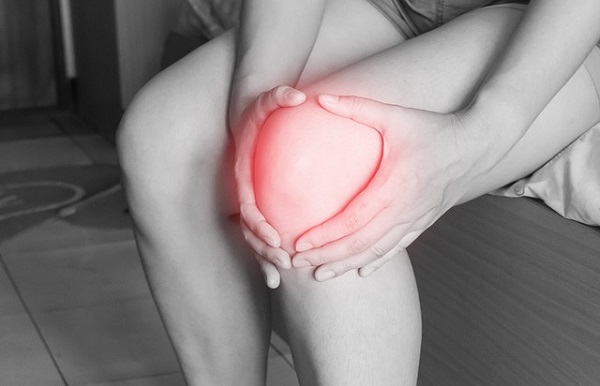 It's obvious that THC has a wide range of ways to interact with us, but does THC show any benefits for us? What is THC, when considering its possible benefits?
THC seems to help our bodies in a number of ways. For example, the psychoactive effect may help with stress, anxiety, and other negative feelings when marijuana is taken in moderation. Also, it helps with relaxation of our fears, worries, and pent-up frustrations in the daily process we call "life".
Many studies show that THC may help alleviate pain while it relaxes our nerves. [6]
Additionally, according to Green Flower, THC may provide benefits in the form of:
fighting bacteria,
inhibiting nausea and vomiting
reducing inflammation,
dilating bronchioles,
relaxing muscles,
increasing appetite, and even
promoting neurogenesis—the formation of new brain cells and pathways. [7]
If you're still wondering, "what is THC, really?"—at risk of being overly hyperbolic—it seems to be a panacea for a multitude of issues that occur within our bodies.
RELATED: Opioid Crisis: Cannabis to Be Studied for Pain Relief
Ways to Take THC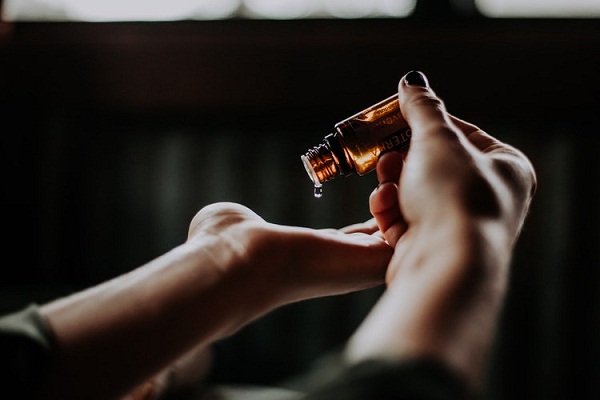 So, is THC digestible? How does one consume it?
Thankfully, there is a plethora of ways to consume this cannabinoid. For most people, smoking dried cannabis flower is the quickest and best way to ingest THC. However, not every user is inclined to smoke a plant. Some prefer vaporizing. This method provides the timelines and efficacy of smoking THC, but without any harsh byproducts making it into one's lungs.
Others enjoy eating foodstuffs containing THC. It can be released by decarboxylating dried cannabis flowers. Then, when mixed with food, it's possible to ingest THC without smoke going through the lungs. This method can have both pros and cons.
Similarly, THC oil can also be added to balms, tinctures, and oils that can be rubbed into the skin, dripped under the tongue, or even sprayed into the back of the throat. Amazingly, researchers have even found a way to turn this hydrophobic substance into a powder that can be easily dissolved into water. [8]
What is THC? It's a plant compound, easily consumed by humans, that naturally interacts with our bodies, and nothing more. Yet, it's also a remarkable substance capable of alleviating a lot of the world's very pressing health issues.
Sources: