What a way to end 2018—with the POTUS signing the besieged Agriculture Improvement Act of 2018 (or farm bill 2018) into law that completely legalizes industrial hemp and all its components. Hemp's new legal status and its permanent removal from the Controlled Substances Act (CSA) are also the biggest changes to the farm bill of 2014, which expired in September.
This was not an easy victory, though. The process was bogged down by House Republicans who pushed for last-minute forestry provisions after the California wildfires, and proposals to change the SNAP food subsidy program. According to ABCNews, the process was also under scrutiny because of the economic strain that has burdened farmers due to President Donald Trump's trade war with China. [1]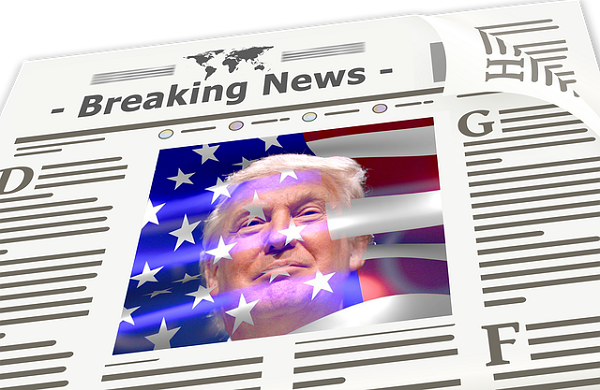 What Does the Hemp Act Do? [2]
From the U.S. Hemp Roundtable, which is one of the hemp industry's leading business trade associations, comes the following synopsis of the recently signed Act:
The bill now positions hemp firmly as a farming commodity, instead of an illegal and controlled substance grouped with marijuana. Section 297A (p. 429) of the farm bill defines hemp as all parts of the plant less than 0.3% THC, including "derivatives," "extracts," and "cannabinoids." It also permits hemp production in all states and territories.
This furthermore removes all hemp products and products made from hemp-derived compounds such as cannabidiol (CBD) beyond the reach of the CSA. Therefore, the Drug Enforcement Administration (DEA) cannot interfere with interstate commerce of hemp products. This is significant. In the words of U.S. Hemp Roundtable General Counsel Jonathan Miller: "This should give comfort to federally regulated institutions—banks, merchant services, credit card companies, e-commerce sites, and advertising platforms—to conduct commerce with the hemp and hemp product industry."
Farmers will also be granted crop insurance, and they can fully participate in USDA programs for certification and competitive grants.
Hemp is now included in the USDA supplemental and alternative crops programs, as well as the USDA critical agricultural materials programs.
State and Native American Tribal governments have the power to impose federally independent restrictions or requirements on hemp growth and the sale of hemp products. They are prohibited, however, from stopping interstate transport of hemp or hemp products.
States and tribes are allowed to submit plans to the USDA to implement a permanent hemp growing program.
The Act orders the states and tribes to develop procedures and regulations to address violations, including corrective action in the case of negligence.
Regulation of CBD ingestibles and topical hemp products is still under FDA jurisdiction.
The agriculture law, which allocates billions of dollars in subsidies to farmers, was approved by the U.S. Senate on December 11. On December 12, the U.S. House approved the bill with a 369–47 vote. And today, President Trump signed it into law—a momentous month for many players in the industry.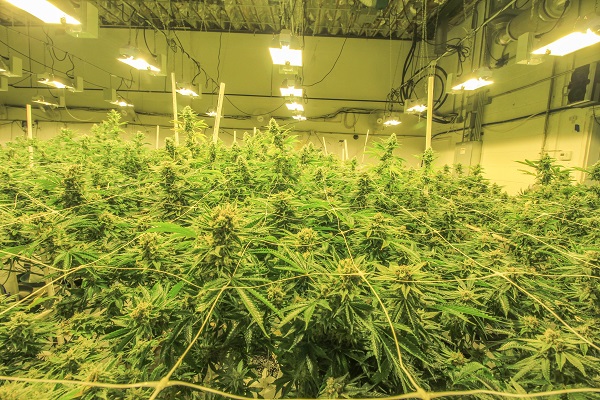 RELATED: Is Cannabis Oil Legal?
Farm Bill 2018 For the Farmers
For decades, farmers were only able to cultivate hemp with a federal permit, mainly because of its association with marijuana. Both plants are varieties of cannabis, but marijuana contains healthful but notorious tetrahydrocannabinol (THC). THC is known to cause the potentially addictive "high" associated with marijuana use. Hemp, on the other hand, contains trace amounts of THC and is non-addictive, safe—and now, completely legal.
U.S. Senate Majority Leader Mitch McConnell, who added the industrial hemp measure into the farm bill, has been championing the plant and its legalization for cultivation especially in Kentucky, his home state. In Kentucky, hemp could be a lucrative replacement for tobacco and other struggling commodities, especially for farmers who have been affected by tariffs.
McConnell's measure built upon the industrial hemp pilot programs in Kentucky, which he secured in the previous farm bill. According to him, the state brought in $16 million in hemp product sales in 2017. This is not surprising, really, considering that Kentucky was once called the Hemp Capital of the World. [1][3]
McConnell Tweeted on December 11:
"At a time when farm income is down and growers are struggling, industrial hemp is a bright spot of agriculture's future. My provision in the Farm Bill will not only legalize domestic hemp, but it will also allow state departments of agriculture to be responsible for its oversight."
The next day, he also tweeted that this Hemp Act will be a big shot in the arm to farmers and rural communities. "I'm especially proud it will open a new door for industrial #hemp farmers in #Kentucky and around the country," he told his followers on Twitter. [4]
According to his press statement, the Senator signed the bill with a pen made from industrial hemp. [5]
RELATED: What is THC? The Miracle THC Molecule
Farm Bill 2018 for Hemp Cannabidiol (CBD)
Cannabis and medical marijuana activists also hope that this addition to the farm bill will open up the CBD industry.
If a recent Brightfield Group report can be believed, this is already happening: "CBD is growing faster than cannabis in the U.S. and will soon be a $22 billion industry." [6]
Speaking to ABCNews, Brady Cobb, a hemp and cannabis lobbyist and advisory to McConnell's office, said:
"I see a day when this [CBD] is sold in Target, this is sold in Costco across a multitude of distribution channels. And it has the ability to do that because it's not going to be federally illegal anymore, the 800-pound gorilla is going to exit stage left." [1]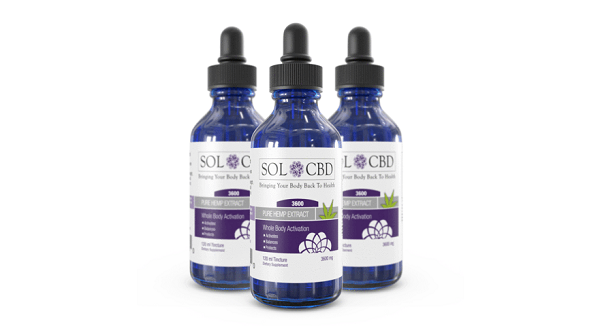 RELATED: What is CBD?
Criticism of The Farm Bill 2018
The Act is not without its critics. Senator Charles E. Grassley, a farmer himself, voted against the bill because of the "expansion of federal subsidies to more-distant relatives of farmers, such as cousins, nephews, and nieces," according to The Washington Post. His problem with certain provisions of the bill was that it entrusted farmland into the hands of uninitiated farmers. [7]
Also, conservation is sidelined, because the bill severely cuts funding for one of the three major programs that reward farmers who use environmentally friendly practices. These include cover crops and field rotation. [8]
However, the farm bill 2018 is mainly positive, hopefully with the full legalization of cannabis on the near horizon.
Source: