You were about to buy a bottle of pure CBD oil from a reliable supplier, but there are still some questions holding you back. One of them is "Is CBD oil legal?" Most importantly, is CBD oil legal in your state? Understandably, you want to make a clean purchase, without facing legal consequences.
There are both a simple and a complicated answer to these questions, so let's take a comprehensive look at both.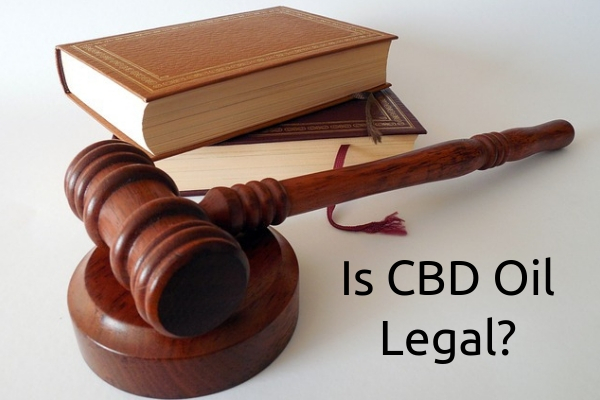 Is CBD Oil Legal?
The simple answer is yes, hemp-derived CBD oil is legal, and the U.S. Department of Justice Drug Enforcement Administration (DEA) confirmed that with a clarification note. The note was issued following the publication of the Final Rule establishing a new Controlled Substance Code Number (drug code) for marijuana extract.
The Final Rule "divides into more descriptive pieces of materials, compounds, mixtures, and preparations that fall within the CSA definition of marijuana."
In addition, the CSA defines marijuana as "(t)he term 'marihuana' means all parts of the plant Cannabis sativa L., whether growing or not; the seeds thereof; the resin extracted from any part of such plant; and every compound, manufacture, salt, derivative, mixture, or preparation of such plant, its seeds or resin. Such term does not include the mature stalks of such plant, fiber produced from such stalks, oil or cake made from the seeds of such plant, any other compound, manufacture, salt, derivative, mixture, or preparation of such mature stalks (except the resin extracted therefrom), fiber, oil, or cake, or the sterilized seed of such plant which is incapable of germination." [1]
This means that if CBD is extracted from the sterilized seeds and stalks of a mature Cannabis sativa L. hemp plant, it doesn't count as 'marijuana' under the Controlled Substances Act (CSA) definition of marijuana.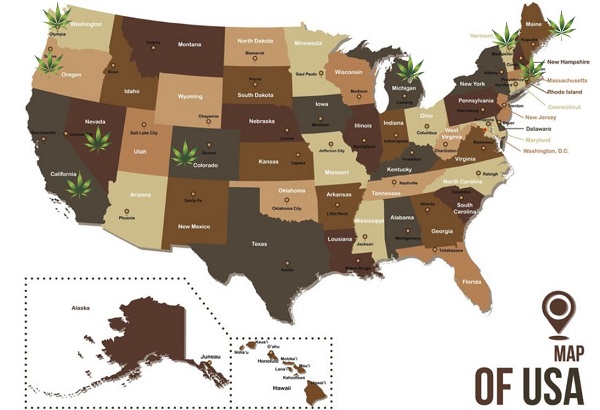 RELATED: Hemp CBD vs Cannabis CBD: The Most Important Differences
As of writing this article, Michigan was the last state to legalize marijuana, taking its spot as the 10th state, plus Washington D.C., to legalize recreational weed. Each state has adopted different legal regulation regarding home-grown plants, concentrates and more. For example, Oregon allows adults of 21 years old and over to possess up to one ounce of marijuana on their person, and up to eight ounces at home.
In the State of Oregon, it is legal to grow up to four plants per person. In Michigan, it is legal for adults 21 and over to possess up to 2.5 ounces of marijuana and grow up to 12 plants per household. In Washington, it is illegal to grow plants. [2]
In addition to these 10 states, plus Washington D.C., other 23 states have legalized marijuana for medicinal purposes.
However, on a federal level, marijuana is classified as a Schedule I drug with a "high potential for abuse," together with other drugs, including heroin and ecstasy. That being said, marijuana hasn't been claimed as a medicine by the federal government and therefore "doctors may not 'prescribe' cannabis for medical use under federal law, though they can 'recommend' its use under the First Amendment." [3]
In the remaining states, where marijuana is yet to be legalized, if a cultivator is growing hemp where there is no pilot program, they are committing a felony. In states where marijuana is legal, and CBD is widely available, users are free to go to the nearby coffee shop and put hemp-derived CBD in their latte.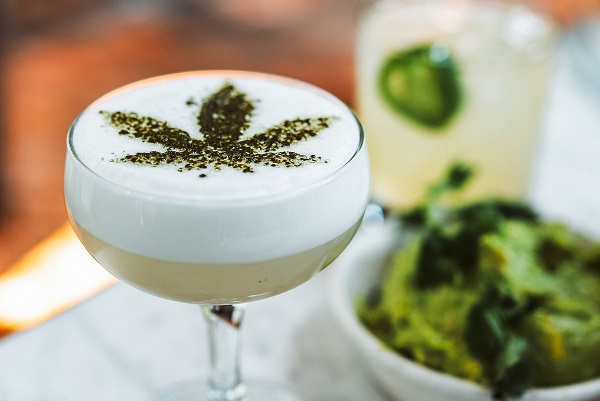 RELATED: CBD Oil Legalized in Tennessee, But Can You Get it?
Also, federal law enforcement officials may prosecute medical marijuana patients, even if they grow their own medicine and even if they reside in a state where medical marijuana use is protected under state law. [3]
But, as the DEA spokesperson Rusty Payne told an Indiana news station in 2017 already, "It would not be an appropriate use of federal resources to go after a mother because her child has epileptic seizures and has found something that can help and has helped. Are they breaking the law? Yes, they are. Are we going to break her door down? Absolutely not. And I don't think she'll be charged by any U.S. Attorney." [4]
This means that the DEA is not likely to go after individuals that are using hemp-derived CBD oil for its health benefits.
How the Farm Bill Affected Hemp Plant Production
The Agricultural Act of 2014 defines the term "industrial hemp" as "the plant Cannabis sativa L. and any part of such plant, whether growing or not, with a delta-9-tetrahydrocannabinol concentration of not more than 0.3 percent on a dry weight basis."
Why does this differentiation matter? The short answer is—because of THC. Although marijuana and hemp are members of the cannabis family, they are vastly different regarding the amount of THC each produces. Marijuana can contain up to 30% of this cannabinoid, and its psychotropic effect can get the user "stoned" or "high". Hemp, on the other hand, is the cannabis plant with a THC concentration of 0.3 percent or less, without the psychotropic effects.
In addition, the legislation stipulated a narrow set of hemp cultivation activities. First, it is legal to grow or cultivate industrial hemp "for purposes of research conducted under an agricultural pilot program or other agricultural or academic research."
Second, it is also legal to grow or cultivate industrial hemp under state laws "in which such institution of higher education or State department of agriculture is located and such research occurs." [5]
Although there are CBD producers that source hemp from cultivators that operate under the regulations of the Farm Bill, it's unlikely that all of them come from research hemp.
RELATED: The Vast Business Opportunities of Legal Cannabis
Also, each state passed different laws on CBD and hemp regulation. For example, The Colorado Department of Agriculture administers a certified seed program and an Industrial Hemp Program that regulates the cultivation of industrial hemp. [6]
In other states, like Massachusetts, marijuana can be grown at home, but it is still a crime to grow hemp without a state license.
Is It Legal to Import CBD Oil into The U.S.?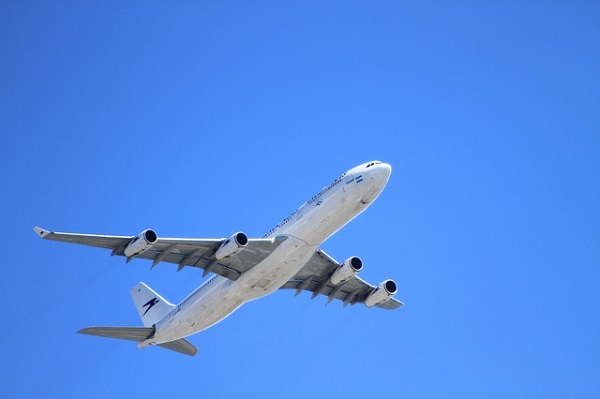 According to the U.S. Customs and Border Protection, "hemp seeds are allowed to be imported into the United States (U.S.) if sterilized."
"Products containing tetrahydrocannabinol (THC), the hallucinogenic substance in marijuana are illegal to import. Products that do not cause THC to enter the human body are therefore legal products," which is a pretty straightforward statement. [7]
It is a confusing time regarding law regulations for CBD users and suppliers, mostly because of the conflict between state and federal law. It is hard to give a straight answer about the legal status of CBD oil.
But, if we are to give one final answer to the question: "Is CBD oil legal?", then it is a plain and simple yes. Hemp-derived CBD oil is legal in all states under the 2014 Farm Bill Section 7606, that approved cultivation, processing, and sale of under 0.3 percent THC hemp products. Many companies are even importing hemp products into the country. On another note, hemp-derived CBD oil is legal under state laws in the states that have legalized medical marijuana. The confusion remains about marijuana on a federal level.
Sources:
[1] https://www.deadiversion.usdoj.gov/schedules/marijuana/m_extract_7350.html
[2] https://www.esquire.com/lifestyle/a21719186/all-states-that-legalized-weed-in-us/
[3] https://www.safeaccessnow.org/federal_marijuana_law
[4] https://www.wthr.com/article/dea-feds-wont-arrest-cbd-oil-users-neither-should-indiana
[5] https://www.congress.gov/bill/113th-congress/house-bill/2642/text
[6] https://www.colorado.gov/pacific/agplants/industrial-hemp
[7] https://help.cbp.gov/app/answers/detail/a_id/1751/~/importing-hemp-products-into-the-u.s