What are cannabinoids? Simply put, cannabinoids are compounds extracted from the cannabis plant, aka, chemicals unique to the cannabis plant. Cannabis sativa is rich in at least 554 natural components, of which 113 have been classified under the "cannabinoid" group. [1]
Marijuana, a variety of cannabis, is the most commonly used illicit substance in the world. It was first considered a "soft" drug for a long time, and that statement can still spark a strong debate, because many people disagree—mainly because of marijuana's tetrahydrocannabinol (THC) content.
THC is, therefore, a controversial cannabinoid. For example, if taken in forms that have a high THC content (such as found in marijuana concentrates or hash oil) users may develop dependence, behavioral issues or worse—unwelcome side effects such as delusions and anxiety. Butane hash oil, which contains between 40 to 80 percent THC, is associated with many negative side-effects, including addiction. [3]
Yet, cannabis has gained an unfairly negative rep over the years because of only one potentially-harmful cannabinoid.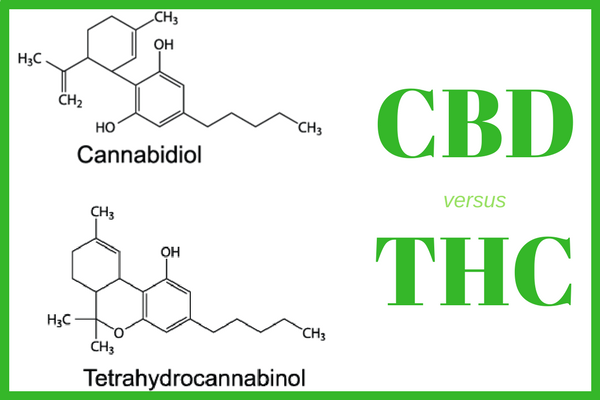 RELATED: What is THC? The Miracle THC Molecule
Types of Cannabinoids
The National Institutes of Health (NIH) supports an extensive research portfolio that looks into the role of cannabinoids and the endocannabinoid system in the body.
In 2017, the NIH supported 70 projects that examined the therapeutic potential of cannabinoids and 26 projects that focused solely on cannabidiol, or CBD. [4]
According to the NIH, cannabinoids can be grouped as follows: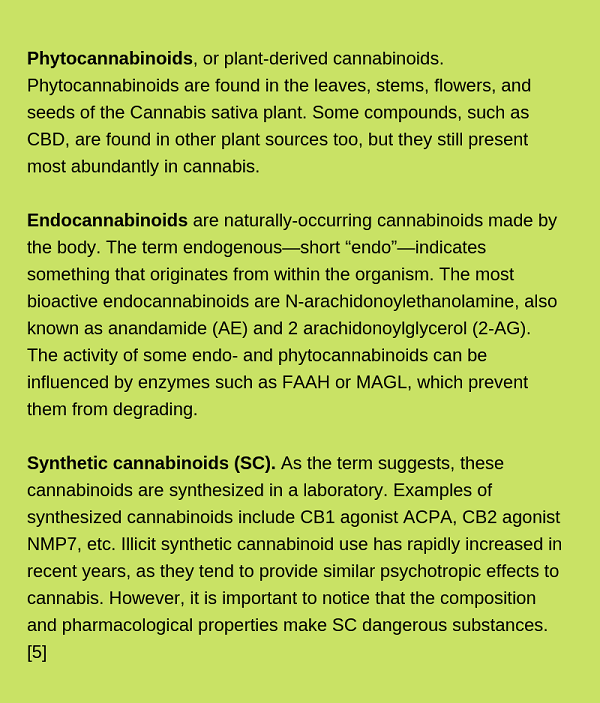 Probably the best studied of all cannabinoids are delta-9-tetrahydrocannabinol (THC) and cannabidiol (CBD). While in the past THC was the only cannabinoid under investigation, mostly because of its psychotropic effects, the tables have now turned in CBD's favor. CBD is a psychoactive component that does not cause the euphoric feeling associated with cannabis but offers a range of health benefits.
RELATED: What is Cannabis? | Facts & Uses of Cannabis
Mechanisms of Action (MoA) of Cannabinoids in The Body
Cannabinoids are known to interact with specific receptors, located in several different parts of the body's central and peripheral nervous system, and the organs. The best-studied cannabinoid receptors, CB1 and CB2, produce effects in the body based on many factors, but also on the areas of the brain they interact with.
Anandamide, which was discovered in 1992, occurs naturally in the brain and binds to CB1 receptors. CB1 is mostly activated by THC, while CBD is a CB1 receptor antagonist, meaning that it has a low affinity for it.
Typically, interactions between cannabinoids and the endocannabinoid receptors tend to occur in our limbic system. This system forms part of the brain that affects memory, cognition, and psychomotor performance, and the part of the brain associated with feelings of reward.
These receptors are furthermore distributed in areas in the brain associated with pain perception. [1]
RELATED: CBD Oil Vs. Hemp Oil: Don't Mistake Hemp Oil for CBD Oil
Potential Therapeutic Benefits of Cannabinoids
As the main psychotropic compound of cannabis, THC gives recreational users the sought-after cannabis high. It's addictive potential and apparently destabilizing effect on the brain is an area that needs further research. CBD, on the other hand, produces anxiolytic, anti-inflammatory, antipsychotic, and antiepileptic effects, according to preliminary and some clinical research. [5]
Slowly but surely, the US Food and Drug Administration (FDA) has taken the first steps to give users the benefits of the therapeutic properties of cannabis, through legal drugs. Dronabinol is synthetic THC that has been approved by the FDA for treating anorexia in patients who have AIDS. This medicine is also a second-line treatment for patients with cancer-induced nausea and vomiting.
Another FDA-approved natural and CBD-based medicine is used in patients with severe forms of epilepsy. [5]
A research paper analyzed various studies on cannabinoids and concluded that cannabinoids seem to also have a therapeutic impact in conditions such as psychotic disorders, anxiety, addictions, and sleep disorders. However, apart from its indication for epilepsy, there is still a lack of solid proof. More research is required. [2]
The therapeutic potential of cannabinoids is explored in the following:
Regulating physiological processes. Cannabinoids seem to be involved in the regulation of several physiological processes, such as energy balance, blood pressure, appetite stimulation, pain modulation, nausea, memory, learning, and immune response. [6]
Treating certain neurological conditions. Changes in endocannabinoid levels may be related to the development of Parkinson's, Alzheimer's disease, Huntington's disease, multiple sclerosis, anorexia, and irritable bowel syndrome. Phytocannabinoids are investigated as a way to restore the balance, with promising preliminary evidence. [6]
Associated with cancer. Alterations in the endocannabinoid system have also been associated with cancer, with phytocannabinoids a possible remedy. According to studies, CBD is a potent inhibitor of both cancer growth and spread. It is therefore investigated as an alternative agent for breast cancer therapy, and perhaps a novel and highly selective treatment for leukemia, lung cancer, colon cancer and more. However, a lot more clinical research is required before this will be approved as a reliable treatment. [6] [7]
It provides relief for people with PTSD. CBD specifically has been shown to be effective in processes that control emotional states, and its ingestion can ameliorate symptoms associated with conditions such as post-traumatic stress disorder (PTSD). According to preliminary clinical studies in humans, PTSD patients may notice a decrease in symptoms, including frequency of nightmares, hyperarousal, and improved sleep quality after treatment with CBD. [6] [8]
RELATED: Is CBD Oil Legal?
Legal Status of Cannabinoids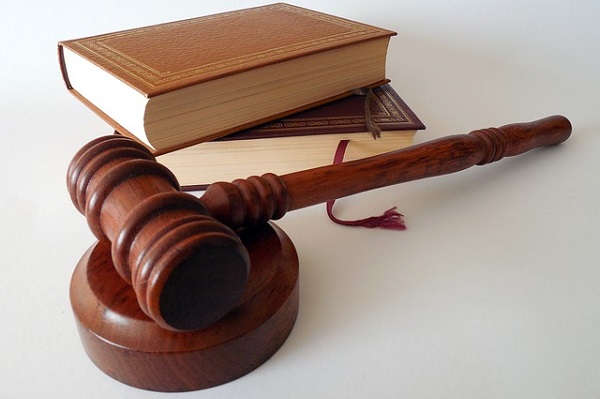 Hemp-derived CBD is 100 percent legal in all U.S. states and is attainable without a doctor's recommendation. As the name suggests, CBD hemp oil is derived from the hemp plant, which contains 0.3 percent THC, while marijuana can contain up to 20% of THC. In the U.S., ten states, plus D.C. have legalized weed for recreational purposes. The legality of THC depends on each state's marijuana laws. [9]
What are cannabinoids? The growing popularity of CBD oil has people increasingly look up this question, also how cannabinoids can affect the body. It is safe to say that we are still learning, and have a lot to learn about the endocannabinoid system, and cannabinoids.
Sources: