The terms hemp oil, cannabis oil, and CBD oil are often used interchangeably, but, just as often, in error. It is important for you to know the key differences between these oils to help you decide which one best suits your needs, and complies with the legal status in your state.
It is an interesting fact that the seeds and natural content of the hemp plant were used as a nutritional supplement and a remedy centuries ago already. Now that we know all of the good ingredients it contains, it is important to clear up any confusion surrounding the questions: What is hemp oil, how it is made and how it is used?
Hemp oil is often also called hempseed oil. It is fairly commonly available in health shops, cannabis or hemp shops, and even some supermarkets.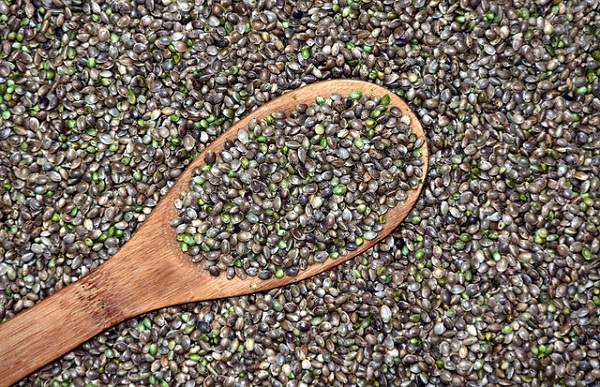 What is Hemp?
Before we get into the differences in the various types of oil, let's take a look into the characteristics of the hemp plant.
Hemp, Cannabis sativa, and Cannabis indica are species of one plant family—cannabis.
The difference between hemp and marijuana is that hemp is a varietal of cannabis, clustered more closely with indica than sativa, that contains less than 0.3 percent tetrahydrocannabinol, or THC. Marijuana is a Cannabis sativa varietal that contains more than 0.3 percent THC.
Although hemp is commonly classified as Cannabis sativa, a study concluded that "Cannabis indica clustered more closely with hemp than with Cannabis sativa or hybrid marijuana strains." Moreover, the research finding suggested that "hemp has a greater proportion of alleles in common with Cannabis indica than with Cannabis sativa". [1]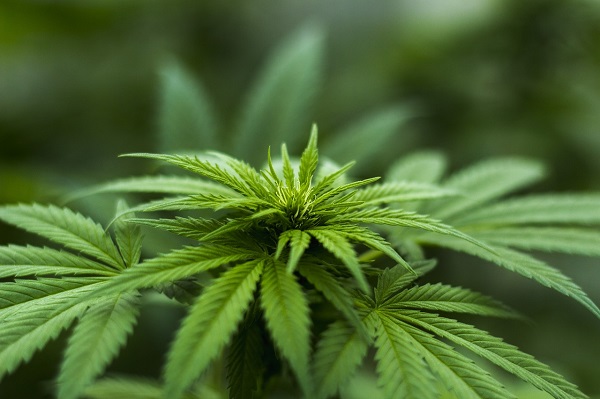 RELATED: Hemp CBD Vs Cannabis CBD: The Most Important Differences
How is Hemp Oil Different from Other Cannabis Products?
Cannabis Oil
Derived from the Cannabis sativa plant that usually contains varying concentrations of CBD and THC, cannabis oil is sold exclusively in states where it is fully legalized.
Compared to hemp oil that contains no to extremely low levels of THC, and a slightly higher concentration of CBD, cannabis oil can contain higher amounts of THC. In general, cannabis oil is not recommended for people looking for a remedy without the "high" produced by THC.
CBD Oil
Compared to hemp oil that is derived from the stalk or the seed of the hemp plant, CBD oil is extracted from the whole plant of hemp, or the Cannabis sativa, including the flowers. It can also be extracted from marijuana, but then it usually contains more THC.
CBD oil is made from hemp in states that haven't legalized cannabis yet, and contains low levels of THC. This form of CBD oil is legal throughout the U.S.
In states that have legalized cannabis, CBD oil can be made from both marijuana or hemp. It comes as a full spectrum or CBD isolate.
Hempseed Oil
Hempseed oil is, as the name suggests, harvested by cold-pressing hemp seeds, and is often unrefined, with a pleasant, nutty flavor. The seeds themselves don't produce any CBD, but some cannabinoid contamination is known to happen during the extraction process. Therefore, when extracted, the oil could contain trace amounts of CBD and THC, which is way below the legal threshold. [3]
Hemp Essential Oil
Hemp essential oil is an oil derived from the steam distillation of hemp flowers and upper leaves, and is said to contain no cannabinoids. It is used and loved for its fragrance, which is reportedly very soothing too. [4]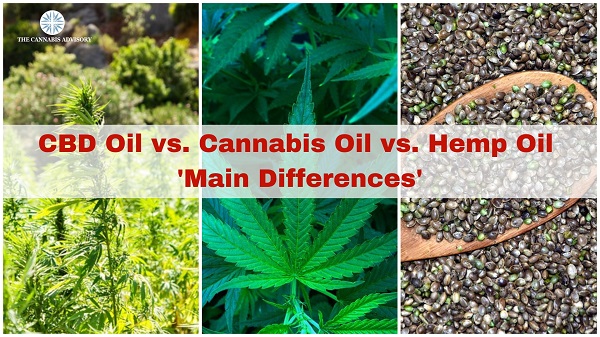 RELATED: Which Hemp Extract is Right for You: The Important Differences
Benefits of Hemp Oil aka Hempseed Oil
Hemp oil is an important source of nutrition that offers a range of possible health benefits including: [5]
Healthy fats. Hempseed oil is a great source of essential fatty acids. It is also one of the richest sources of alpha-linolenic acid (ALA), which is necessary for hair, nail and skin health.
Source of Protein. There are ten essential amino acids in hemp, which makes it a great plant-based protein source. An excellent muscle and brain food, like the essential fatty acids.
Source of Magnesium. Seeds like hemp, as well as nuts, are known to be of the best sources of magnesium. Proper magnesium intake is important to prevent conditions like osteoporosis or health issues, especially in elders.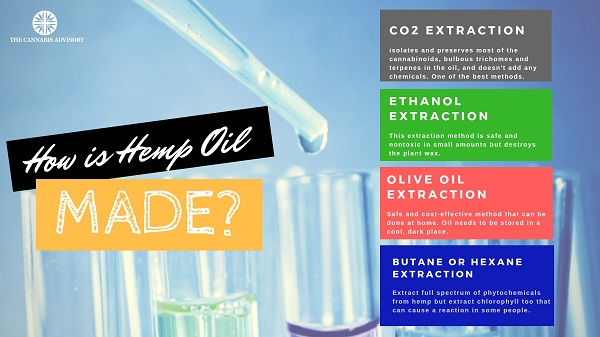 Benefits of CBD Oil
There is an increasing need for further research, but current evidence shows many potential benefits linked to CBD oil consumption.
It is sometimes confused with hemp-derived CBD oil, which has its own list of great health benefits.
CBD oil helps with anxiety. If you are after its relaxing properties, don't hesitate to give it a try. A 2011 study showed that cannabidiol (CBD) reduces anxiety and cognitive impairment. [6]
CBD oil for inflammation-related pain. An animal study showed cannabidiol (CBD) as an effective reliever of inflammation and pain associated with arthritis. [7]
CBD oil for epilepsy. A 2016 study showed that users of CBD-enriched medical cannabis showed a significant reduction (more than 50 percent) in seizure activity. [8]
RELATED: What Makes Hemp One of The Best Sources for Plant Protein?
"What is hemp oil?" should not be a question that perplexes you any longer. It is fully legal, not medicinal in use, like hemp-CBD oil, but nevertheless has many health properties.
Sources: