Charlotte's Web, a high-CBD cannabis oil made in the U.S., is used to treat children with intractable epilepsy without making them feel stoned. This post from VICE News highlights how the seizure of U.S. made cannabis oil shipments is affecting the Canadian kids that rely on it.
Four-year-old Kyla Nuessler was born with intractable epilepsy — the kind that can't be controlled with pharmaceutical drugs — and used to have 300 seizures a day. And no matter what her family tried, real relief always seemed out of reach until they discovered Charlotte's Web, a cannabis-based oil that brought her seizures down to just one a week.
But the Colorado-made product that was previously delivered to their doorstep never made it in February, having been seized by the Canada Border Services Agency. With only a month's supply left, Kyla's grandmother Elaine Nuessler and a number of other families are demanding that it be allowed into the country.
"We know legalization is coming, but it's not soon enough for this product," said Nuessler, who travelled from Summerland, BC to the US production facility for a week to research it.
Charlotte's Web, created by medical marijuana pioneers the Stanley brothers, is a high-cannabidiol (CBD), low-THC product — a draw for many parents who opt for the oil as a treatment for children with epilepsy because the high CBD levels help with seizures without making them feel stoned.
In a statement to VICE News, the CBSA said it's "illegal to import or export drugs including marijuana and its derivatives, whether medicinal or not." They couldn't confirm how many shipments had been held, however, explaining that only statistics about all marijuana seizures were available, and that their systems "do not differentiate between types."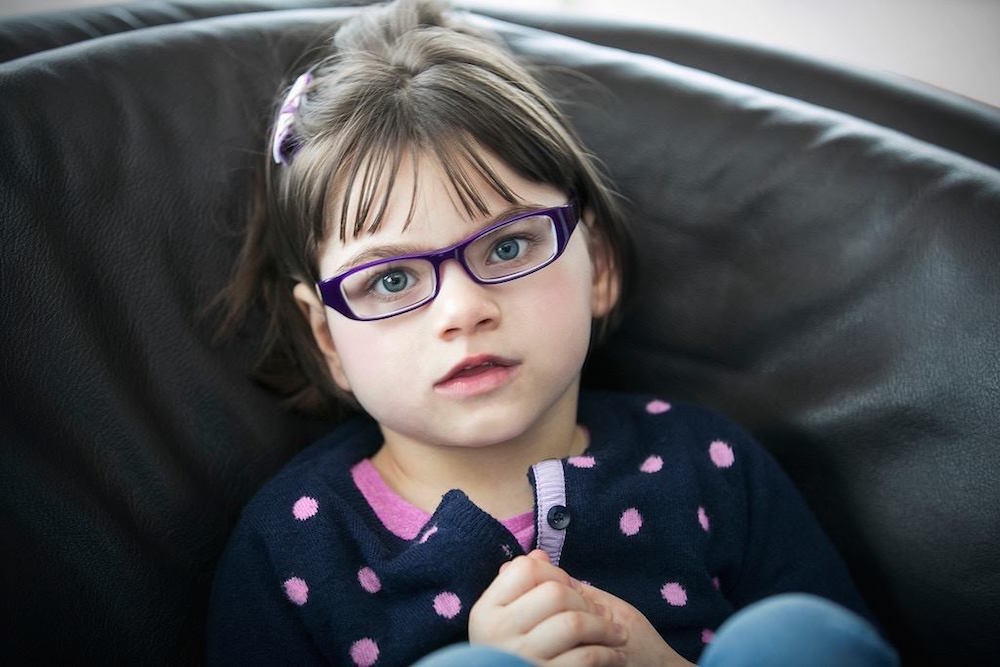 Nuessler, who's been vocal about taking CBD off Canada's list of scheduled drugs, said she knows of at least 20 families who are waiting for their orders to arrive, with many others "coming out of the woodwork."
Kimberley Turkington's family is one. Her 6-year-old daughter Ella has been using Charlotte's Web, in addition to valproic acid and rufinamide to treat intractable epilepsy, encephalopathy and autism. Turkington said since she started using Charlotte's Web, they've been able to reduce their use of valproic acid and that Ella, who functions at the cognitive level of a 2-year-old, is more alert. In January, after using the oil for about four months, Ella's brain activity improved significantly.
"Our neuro is thrilled, to say the least," said Turkington. She is afraid if she can't get access to Charlotte's Web before her supply runs out, her daughter's seizures will increase from one to two a day to hundreds, and that "she will regress and become a zombie and non-verbal."
"It scares me to my core," she said. "I don't want to end up in hospital with my kid cause of stupid politics."
But not everyone in the medical marijuana community feels the same way.
Nuessler said she was bombarded with calls and messages from licensed producers of marijuana in Canada on Wednesday morning, who said she should be using Canadian product.
"I'm a little person with a granddaughter who is suffering and I have all these children in my heart," said Nuessler, adding that the medical marijuana industry as a whole should be working together to make the products more readily available, instead of competing with each other.
Kyla's family had experimented with Canadian cannabis treatments before they started using Charlotte's Web in July of last year and found the results were inconsistent at best, and that the oils were so thick, that they were hard to dose, Nuessler said.
"For Kyla, it's detrimental," she continued. She said she's wary of transitioning Kyla to another product because she's grown accustomed to a high CBD intake that's not available in Canadian cannabis oils. "I know there's other product out there, but if we switch a really sensitive child onto something else, she's going to have seizures, and we're scared to death to go that route."
Ryan Kingsbury, a spokesperson for Charlotte's Web makers CW Botanicals, said the company isn't terribly alarmed about it being held up at the border and has not experienced any significant level of discrimination from any Canadian regulatory agency.
"Some are held due to the legal gray area for hemp products," he said. He maintained that Charlotte's Web, which is marketed in the US as a hemp-based dietary supplement with a low THC level is "just as legal" as all other hemp foods and oils sold in Canada, which contain unregulated amounts of CBD.
But CBD is a scheduled substance and remains illegal, as Adam Greenblatt, director of Montreal's first cannabinoid clinic Sante Cannabis, points out.
Greenblatt said while he strongly believes the hemp industry in Canada needs to be deregulated, and hemp farmers should be allowed to start extracting CBD en masse "because the stuff works and is safe for almost anyone to take," he's concerned about the confusion over whether or not it's legal to import.
"Parents are taking a big risk by importing it from the States, and it's not just a legal risk, but a risk for their kids," he said, adding that his heart goes out to the Nuesslers, having seen patients in similar situations at his own clinic. "If you need a stable and consistent supply of a medicine, you really should be obtaining it from legal avenues."
He acknowledges that nothing in Canada has as high a CBD level as Charlotte's Web, but says it is a matter of time before it comes available.
Source: US-Made Cannabis Oil That Canadian Kids Rely On Is Stuck at the Border | VICE News