Is CBD oil legal in all 50 states? The answer is yes. Thankfully, hemp-derived CBD is readily available and is 100% legal in all U.S. states. But before taking a closer look at the CBD oil laws of each state, let's discuss the recent legalization of hemp in the U.S.
On December 20, President Trump signed the 2018 Farm Bill that federally legalizes industrial hemp in the U.S. Hemp is a variety of the cannabis plant. The bill included language that removed hemp from the Controlled Substances Act, so it is no longer a Schedule I drug.
The new bill officially goes into effect in January this year, allowing for the commercial cultivation and research of hemp, and development of hemp products. [1]
Let's take a closer look at the current legal regulation of hemp-derived CBD oil in the U.S. states. These states have passed provisions to allow the possession and use of CBD products specifically.
Obviously, the freshly-passed Hemp Act can be expected to change the legal landscape considerably in the years to come. Here we give you a low-down as to what the laws are currently, at the beginning of 2019.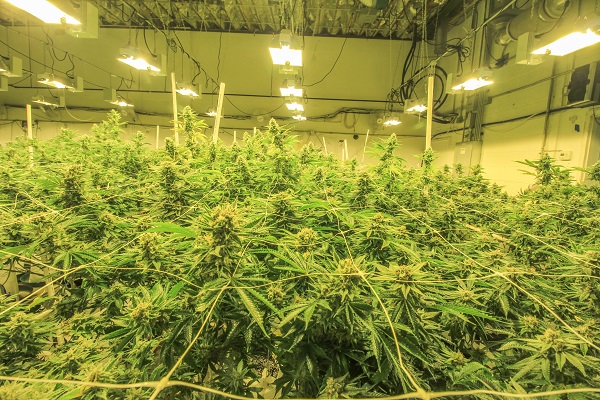 RELATED: Industrial Hemp Legalized in Farm Bill 2018
States that have legalized marijuana for both recreational and medicinal purposes, or medicinal purposes only, are not included in this list. This is because CBD oil is included in their marijuana laws.
For clarity: tetrahydrocannabinol, or THC, is the chemical in cannabis that causes the "high" or "stoned" feeling associated with its use. It is found most abundantly in marijuana, another variety of cannabis. Taken in moderation, marijuana is less harmful than alcohol. Yet, it has the potential to be addictive, and especially excessive use of THC-high marijuana is not harmless. For these reasons, it is still an illegal substance in most states.
Only CBD Oil is Legal in the Following States
Alabama
In Alabama, the so-called Carly's Law was enacted in 2014, which made limited provision for CBD products for a severely restricted list of qualifying conditions. In 2016, the state passed another law (Leni's Law) to expand the list. This means that patients with severe epilepsy, seizure disorders or other debilitating conditions can legally use hemp-derived CBD oil. The law also removed the requirement that patients have to be enrolled in the UAB program (offered by the Epilepsy Center at the University of Alabama, Birmingham). [2]
Indiana
Indiana signed House Bill 1148 in 2017, a cannabidiol oil measure for the treatment of epilepsy only. It is currently legal to manufacture, sell in retail, possess, and use CBD oil containing maximum 0.3% THC in this state. [2]
Iowa
Iowa passed the Medical Cannabidiol Act in 2014, allowing licensed neurologists to authorize patients with intractable epilepsy to use CBD products. The law later expanded to include several other medical conditions, such as cancer, severe or chronic pain, nausea or severe vomiting, Crohn's disease, HIV/AIDS, ALS, seizures, any terminal illness, and more. Patients are allowed to use CBD products with 3% or less THC content. [2] [3]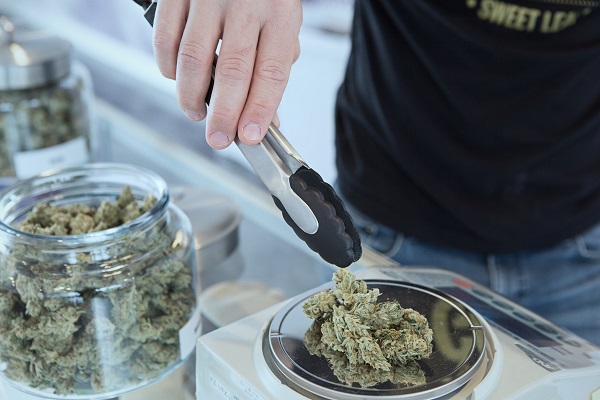 RELATED: A Comprehensive 2018 Guide to Legal Weed in The US
Kansas
Kansas passed a law that excluded CBD products from the state's criminal marijuana code in 2018. Adults can legally purchase and possess CBD oil and other CBD products with no THC. [4]
Kentucky
CBD oil is legal in Kentucky. In 2014, the Kentucky legislature passed SB 124, or the Clara Madeline Gilliam Act, a provision that legally protects patients who use hemp cannabidiol medicine as part of an approved medical trial or on doctor's orders. The prescribing physician should be practicing at a hospital or at a clinic affiliated with any Kentucky public university that has a college or school of medicine. At this point, Kentucky patients can only buy their hemp CBD online or in other states allowing its production and sales. [2]
Mississippi
Mississippi passed HB 1231, also known as Harper Grace's Law, in 2014. The provision provides legal protection only to patients with severe epilepsy. Their CBD needs to be "… obtained from or tested by the National Center for Natural Products Research at the University of Mississippi". It also needs to be dispensed by the Department of Pharmacy Services at the University of Mississippi Medical Center. The CBD products must contain more than 15% CBD and less than 0.5% THC. [2]
North Carolina
North Carolina enacted the North Carolina Epilepsy Alternative Treatment Act in July 2014. The state created a pilot program that allowed patients unresponsive to at least three other medications, and formally diagnosed with intractable epilepsy to obtain CBD oil in another state. The patients needed to be diagnosed by a neurologist at one of four universities and CBD products could only be administered through a registered caregiver. In July 2015, Gov. McCrory signed an amended bill that allows more neurologists to prescribe. It also allows the use of cannabis products with five percent and more CBD, and maximum 0.9 percent THC. This law is an example of how confusing laws can be! Because while this bill stipulates that the CBD oil must be hemp-extracted, it allows for a higher THC content than what is normally found in hemp. Legally, hemp is only allowed to contain 0.3 percent THC. [2] [5]
South Carolina
In South Carolina, after passing Julian's Law in 2014, patients with severe forms of seizure disorders that are not adequately responding to traditional therapy, are eligible to obtain CBD oil with a doctor's recommendation. Under the current law, the CBD oil must be at least 15% CBD and no more than 0.9% THC. [2]
Tennessee
Since 2014, any person with intractable seizures has been allowed to possess and use low-THC, high-CBD cannabidiol oil in this state. In 2016, with an additional Tennessee law, it was clarified that the CBD oil can contain up to 0.9% THC, and eligible patients must be diagnosed prior to using. [2]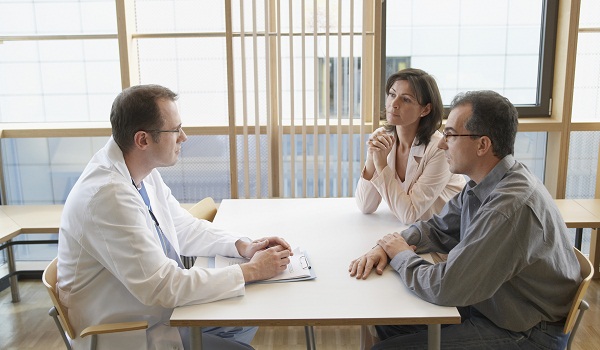 RELATED: Is CBD Oil Legal?
Wisconsin
In 2014, patients diagnosed with a seizure disorder were allowed to possess and use CBD oil only if they had a written recommendation by a medical practitioner. In 2017, the state legislators opened the CBD-only program to patients with any medical condition, allowing them to obtain CBD oil with a written recommendation by a medical practitioner. [2]
Wyoming
Since 2015, in Wyoming, patients with intractable epilepsy and seizure disorders are eligible for CBD oil. The law also protects some patients using certain types of CBD extracts. Under the current Wyoming law, only extracts with more than 5% CBD and less than 0.3% THC by weight are allowed.
At the time of writing, 10 states in total, plus Washington D.C., have legalized weed for recreational and medicinal purposes.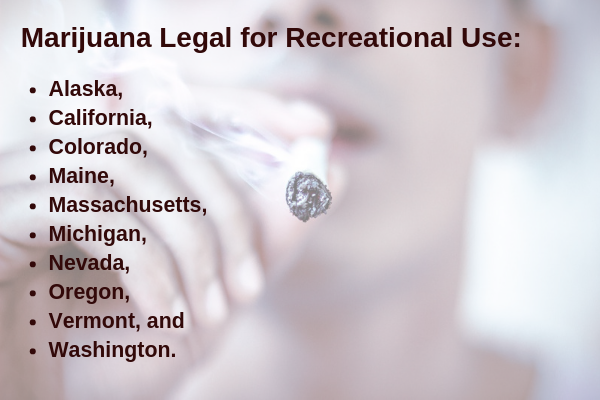 How Does the 2018 Farm Bill Change the Game for CBD Legality?
Hemp-derived CBD oil is, as the name suggests, extracted from the hemp plant, a variety of cannabis. Hemp CBD oil contains less THC.
Truth is, it appears that the 2018 Farm Bill will change the CBD industry only in that hemp-CBD will now be more easy to access.
The primary argument that supported the legality of hemp-derived CBD in all states, is that hemp farming wasn't illegal in the first place. Previously, the Agricultural Act of 2014 defined industrial hemp as Cannabis sativa L. that contains no more than 0.3 percent THC on a dry weight basis. It also allowed a narrow set of hemp cultivation activities. So, federally, hemp farming and possession was limited but legal. [6]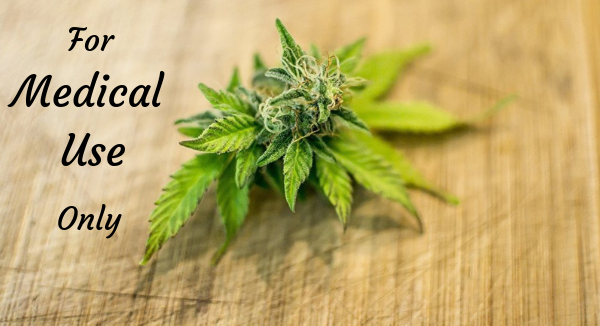 RELATED: Hemp CBD Vs Cannabis CBD: The Most Important Differences
This was further clarified by the U.S. Department of Justice Drug Enforcement Administration (DEA) in an internal clarification note. [7]
According to the Controlled Substances Act (CSA) which lists cannabis as a Schedule I drug, "(t)he term 'marihuana' means all parts of the plant Cannabis sativa L., whether growing or not; the seeds thereof; the resin extracted from any part of such plant; and every compound, manufacture, salt, derivative, mixture, or preparation of such plant, its seeds or resin. Such term does not include the mature stalks of such plant, fiber produced from such stalks, oil or cake made from the seeds of such plant, any other compound, manufacture, salt, derivative, mixture, or preparation of such mature stalks (except the resin extracted therefrom), fiber, oil, or cake, or the sterilized seed of such plant which is incapable of germination." [7]
Summed up, it means that if extracted from the sterilized seeds and stalks of a mature Cannabis sativa L. hemp plant, CBD didn't fall under the legal definition of marijuana extracts.
All this is moot now. Hemp is a 100 percent legal substance, and the answer to the question, "Is CBD oil legal in all 50 states?" is, therefore, a firm yes—if it is hemp extracted. Hemp farming will still be pretty strictly regulated, but the DEA will not be breathing down anybody's neck for possession and use of hemp-derived CBD anywhere in the USA. When the national hemp regulations go into effect, states will be expected to devise and roll out appropriate regulatory measures regarding the production, distribution, and supply of safe, high-quality hemp-derived CBD products.
Sources: