After legalizing marijuana, Canada started a cultural evolution and historic shift for the entire world to follow. (Currently, only Uruguay has completely legalized marijuana use for recreational and medical purposes.) In October 2018, the Cannabis Act came into force, and a lot of people expected the legalization to have "dire consequences", such as minors having easier access to weed, poor quality marijuana products and more. However, not many anticipated the national shortage of marijuana to be the biggest issue.
The Cannabis Act put in place a strict framework for the production, distribution, possession, and sale of cannabis in Canada. Each province passed its own marijuana laws. But things are still in a great state of flux everywhere. Let's take a look at the situation in Canada after marijuana legalization.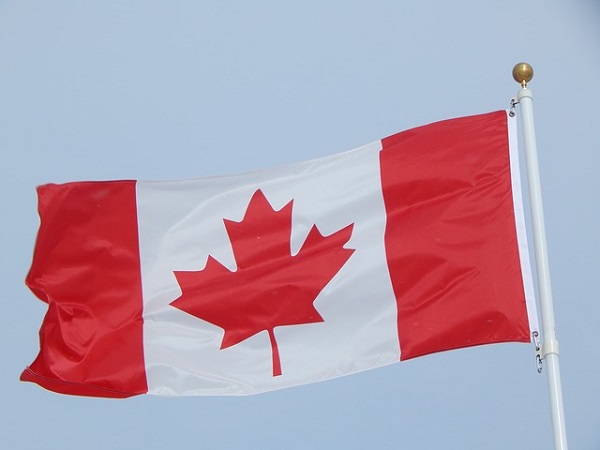 RELATED: What Is Marijuana?
Marijuana Shortages—Suppliers Aren't Able to Meet Demand
Judging from the news, the most pressing problem the Canadian weed market is currently facing, is suppliers' inability to meet demand, as noted. Officials and retailers of eight of the 10 provinces in Canada revealed that they are "receiving only small portions of the product they have ordered," as reported by Max A. Cherney, an editor at MarketWatch. [1]
Suppliers in British Columbia don't expect the supply issues to be resolved within the next six to 18 months, as they have been alerted to by licensed marijuana producers. The marijuana shortage started showing soon after the first month of the law was passed.
After legalizing marijuana, Canada permitted government and private stores to sell marijuana legally. But, many provinces in Canada have closed their brick-and-mortar stores for several days a week due to not getting the full amount of weed that they have ordered. For example, Quebec decided to shut its 12 stores for several days a week—between Monday and Wednesday—until progress is made. [1] [2]
The shortage is so bad that retailers have to look 24/7 for fresh supplies. Canada's largest private marijuana retailer, National Access Cannabis Corp.—owner of 17 stores in total—had an entire team of five looking around the clock for new supply from Alberta's provincial regulator. [3]
"At 3:30 in the morning all of a sudden $4,000 worth of inventory is made available yet in seven minutes it's drawn down, meaning that other big competitors are doing the same thing," said mark Goliger, chief executive officer of Ottawa-based NAC.
This national crisis of cannabis shortage in Canada is likely to affect the National Access Cannabis Corp's plans to open 50 additional stores by the end of the year. [3]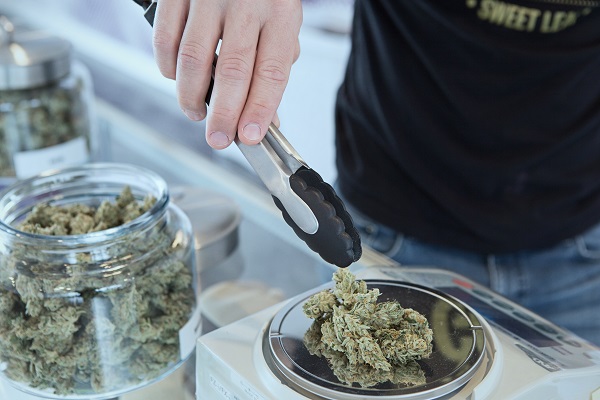 RELATED: The Marijuana Plant | Anatomy & Uses
Taming the Black Market
A major reason for legalizing marijuana in Canada has been to curb black marijuana market activities, of which the revenue was estimated at 5.3 billion Canadian dollars yearly.
Retailers, consumers, and marijuana producers blame the shortage on the explosion of consumer demand for legal cannabis. Also on the federal government and their slow licensing process. Frustrated consumers state that they have returned to illegal dealers, and will do so until the situation resolves, which really defeats the purpose of the legislation. [4]
The government has approved 132 marijuana producers, but only 78 have received sales licenses, as reported by Health Canada. [4]
In a statement regarding this situation, Andre Gagnon, a spokesperson for Health Canada, said that October 17 "…marked the end of nearly a century of criminal prohibition of cannabis and the launch of an entirely new regulated industry in our country."
"As with any new industry where there is considerable consumer demand, we expect there may be periods where inventories of some product run low or, in some cases, run out," said Gagnon in the statement. [4]
Like Gagnon, it seems that many producers expected the shortage. Licensed cannabis producers in Canada appear to have embraced the fact that, as with every new industry, commercializing cannabis would also have its learning curve. Producers understand that the industry is in its early days, and these crisis periods are completely normal. They are giving it time until everyone involved has learned how to find their way in an industry now legal again for the first time in decades. [4]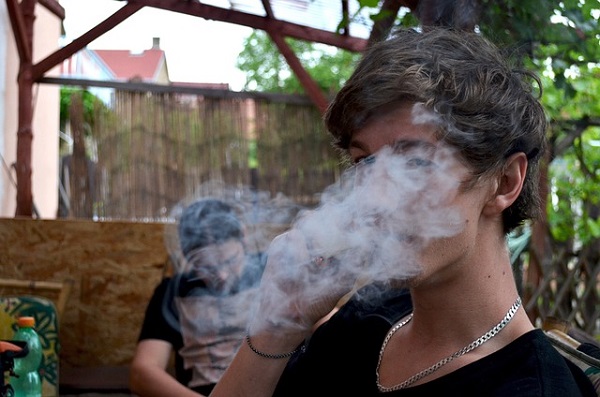 RELATED: What is Cannabis? | Facts & Uses of Cannabis
Canada Marijuana Laws—Each Province Has Set Legal Marijuana Regulations
As stated, demands exceeding supply was a problem foreseen only by a few. However, some people have expressed other concerns, especially regarding marijuana and youth. Although the country has set strict rules over the distribution of weed to minors—and there haven't been problems reported in that area—only time will show how everything plays out.
Under the federal Cannabis Act, only Canadians 18 years and older are allowed to possess up to 30g of dried cannabis flower. Public consumption, and using in a vehicle are prohibited. Edibles are presumably more appealing to the young, so these will be permitted, but only in mid-October, 2019. this will be together with cannabis extracts and topicals. The reasoning behind this decision is that these items will be put on sale only after better regulatory controls are in place. [5]
In the provinces of Canada, marijuana laws and regulations don't show much diversity. They are pretty much the same, from province-to-province.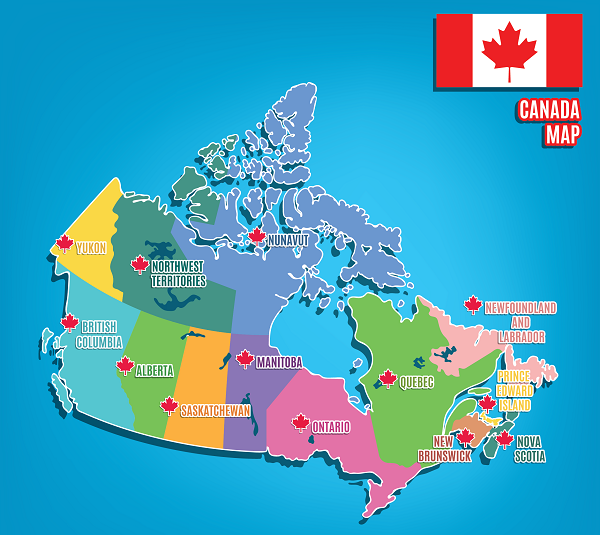 Alberta
Alberta law allows people of 18 years or older to use cannabis, and to home cultivate up to four marijuana plants. In this province, cannabis users are not allowed to smoke in front of children, which is similar to the tobacco laws in the country. Currently, 65 stores are open, and only government-controlled online sales are permitted.
British Columbia
In British Columbia, the legal age to buy or consume cannabis is 19, and you are also not allowed to smoke in front of children. Home cultivation, hidden from pedestrian eyes, of up to four plants is permitted. Online sales are government controlled.
Manitoba
In Manitoba, you are not allowed to consume cannabis in public, or to grow it at home. The state has very few licensed retailers, and this year, all their revenue will be levied with a tax referred to as a "Social Responsibility Fee".
RELATED: What is THC? The Miracle THC Molecule
New Brunswick
New Brunswick laws and regulations are pretty standard again, allowing users only to consume cannabis in a private residence, and grow up to four plants. These need to be locked up and secured. The government controls online sales, and only 20 government retailers will eventually open.
Ontario
Like British Columbia, Ontario has consumption marijuana laws similar to their tobacco laws. Public weed consumption is mostly forbidden, especially where there are children. This largest province of Canada still has to begin allowing private retail stores to sell cannabis, which is expected to start on April 1, 2019.
If you are 19, you can get marijuana in online stores, but due to the shortage, things are complicated. Within the first 24 hours of legalization, Ontario residents made 100,000 online orders through the government-run website. However, only a few of these orders have been shipped to customers. The provinces only retail store, Ontario Cannabis Store (part of a government enterprise) had customers receiving their products only after two weeks, while others had their orders canceled. [6]
Quebec
Quebec allows users 18 or older to consume, buy, and process marijuana, following the same restrictions as their tobacco laws. The age restriction could be raised to 21 years if certain laws are successfully passed this year. The province expressly prohibits smoking cannabis in schools and universities, and residents are not allowed to grow marijuana at home.
So, it's clear, the situation is unfolding like some producers predicted—after legalizing marijuana, Canada is struggling to meet the huge demand for legal cannabis. While this can be a good problem to have (meaning people are aware of the benefits of cannabis and the market is large), it can also backfire. More and more Canadians are getting frustrated with the government and are turning to the black market again, which could create future problems. Clearly, in Canada, marijuana laws and their makers still need some regulatory house cleaning.
Sources: