Of all the cannabis developments some are more likely to shape the pot politics in 2018. This post from High Times lists the 10 most influential cannabis stories.
As 2018 beckons, there will be a whole host of new dank developments and cannabis current events that will shape the progress of pot politics and the legalization landscape from sea to shining sea—and beyond.  With that in mind, rather than the typical look back at the year that was, we're taking a prognosticating peek at the year to come in cannabis.
The most encouraging aspect of crafting this particular list is that there were far, far more than 10 items that could have been included. In fact, there are so many potentially impacting pot stories around the bend, in some cases, we broke them down into categories to sneak in multiple mentions! 
So take note of this soon-to-be news and these future newsmakers that will define the dank in 2018, and one year from now, look back at how much these stories ending up meaning when it came to legal marijuana.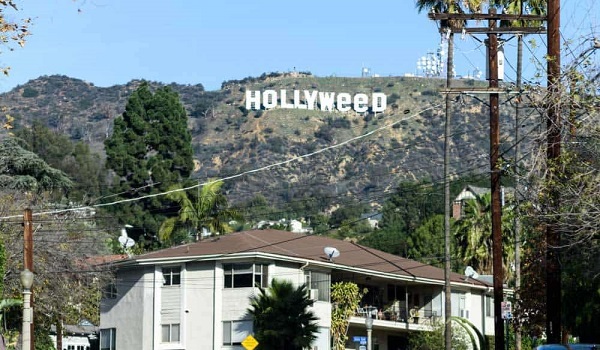 10. Pot Pop Culture 
The year 2018 will surely bring another slew of cannabis-themed TV shows, movies and music, along with other THC-inspired art forms.
Included in the medium of celluloid will be the documentary film, Lady Buds: Women Elevating the Cannabis Industry. Talk about a pot-doc that's long overdue—it's been reported that 26 percent of U.S. cannabis businesses are owned or founded by women—so it's high time they were featured in their own film! With a $500,000 budget, this documentary aims to shine a wide spotlight on the females who have made their mark when it comes to legal cannabis commerce. Per the film's IMDb page, Lady Buds is directed by Chris J. Russo, and the film features Karyn Wagner, the founder of Paradigm Medical Marijuana
If comedy is more your thing, there's the upcoming TV series The High Five, described on the show's website (without a listed network) as a quintet of "best buds" running a cannabis business. The cannabis cast includes Olivia Solomons playing "Indica," though the most intriguing character to us might be "Uncle Lungs," played by Darren Andrichuk.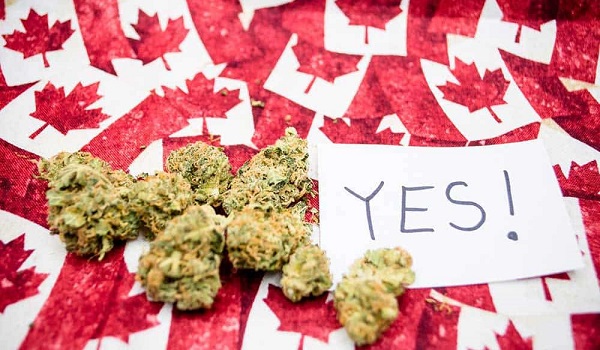 9. Canada's $10 Dank
On December 10, the Canadian government announced that legal recreational cannabis would cost $10 per gram ($7.77 U.S.) in 2018, with the nation's individual provinces receiving 75 percent of the tax money to help pay for the cost of maintaining the legal pot system.
However, the projected July 1 date for legal sales to commence in Canada could well be delayed by the interference of Conservative Party senators who are threatening to obstruct passage of two key bills until late in 2018. The first piece of legislation is regarding legal consumption and sales, while the other has to do with driving under the influence of pot. The passage of both bills is necessary to officially implement legal green in the Great White North. 
The battle to establish full recreational legalization in Canada before next year's version of this list is printed will be of keen interest.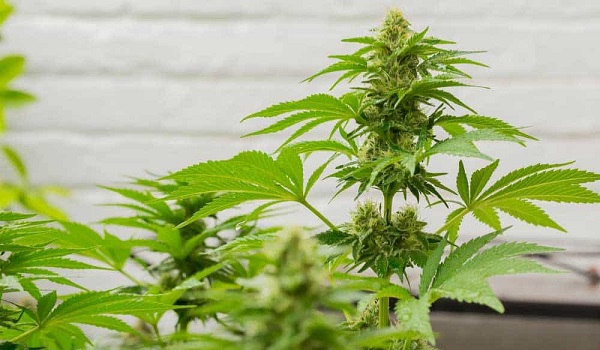 8. Rise Of Alt-Cultivation
This uncertain environmental era demands radical changes when it comes to the cultivation of legal marijuana moving forward. The state of California passed the Medical Cannabis Regulation and Safety Act in 2016 that mandates requirements for water usage while prohibiting the use of volatiles or poisonous solvents in cannabis preparations. 
Per Forbes, one such method that may be adopted by an increasing number of outdoor ganja gardeners in 2018 is the "rain-grown" method that, as the name suggests, collects rainwater and storm runoff which is utilized for hydrating plants, rather than primarily relying on groundwater. 
The aptly titled Honest Marijuana company utilizes a method called "top feeding," that ensures only five percent or even less of water is wasted in their cannabis production. Honest's water-chilled climate-control system uses a third less electricity than a standard HVAC set-up. This is the kind of ingenuity that is essential to a future where mass-produced pot will compete for diminishing natural resources.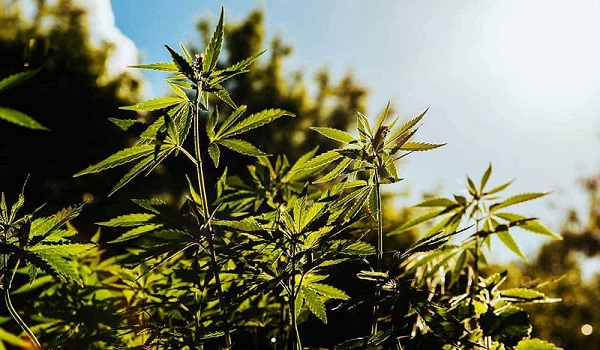 7.

  

Hemp
On top of a voter initiative to legalize all drugs in the Grand Canyon State, Arizona voters will likewise have the opportunity to legalize industrial hemp this upcoming November. 
Meanwhile, legal hemp pioneering state Colorado is maintaining crucial hemp crop diversity with an expanded seed base. As reported by the Herald Times, on December 11, the Colorado Department of Agriculture (CDA) approved four distinct hemp seed types—Beniko, Tygra, Elite and Bialobrzeskie—as each passed statewide THC validation (industrial hemp must contain no more than 0.3 percent THC), as well as observation trials. These four hemp seed types are now eligible to be cultivated in 2018 and beyond by the Colorado Seed Growers Association in order to produce CDA-approved seed.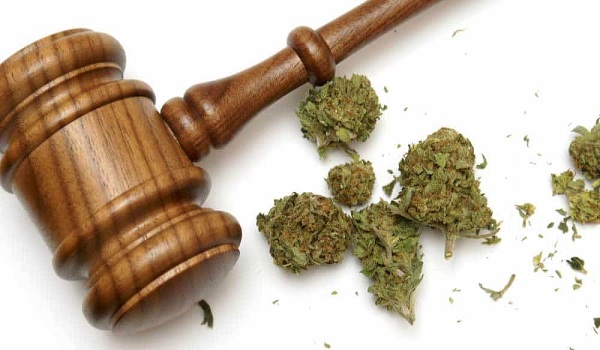 6. Cannabis In The Courts 
One national case that will be decided in 2018 does not directly involve cannabis—yet it could very well give an anti-pot federal government the tools to shutdown states' rights. 
On December 4, the U.S. Supreme Court (SCOTUS) heard oral arguments in the Christie vs NCAA case involving New Jersey authorizing sports gambling in violation of a 1992 federal law. When Jersey legalized sports gambling in 2012, a lawsuit was filed. New Jersey argues that the '92 law unconstitutionally allows the federal govt to force U.S. states to enforce federal laws, thus stripping states of their role as "experimenters" of establishing laws—like legalizing marijuana—that otherwise stand in contravention of federal law.
As deftly detailed by the Canna Law Blog, a lower appeals court found that the '92 law does not violate the "anti-commandeering" tenent of the 10th Amendment because the federal government isn't forcing New Jersey to do anything, only prohibiting it from passing sports gambling laws. Should SCOTUS uphold the lower court, Congress could craft a law that simply prohibits states from passing legal cannabis laws. The good news is SCOTUS is leaning towards favoring states' rights in its decision, but this is definitely a case to monitor.
Per the Cannabist, in a case that impacts cannabis taxation, on November 17, the owners of the Colorado Alternative Health Care dispensary filed a brief in U.S. Tax Court that argues their business (as well as all cannabis companies) are unjustly taxed twice. This is due to the fact the weed industry is not permitted to take deductions from income generated by controlled substances, due to a Reagan-era "War on Drugs" 1982 tax code, the dreaded Section 280E. 
As pot is still prohibited federally, legal state businesses cannot make tax deductions that any other company can—including gun stores and strip clubs.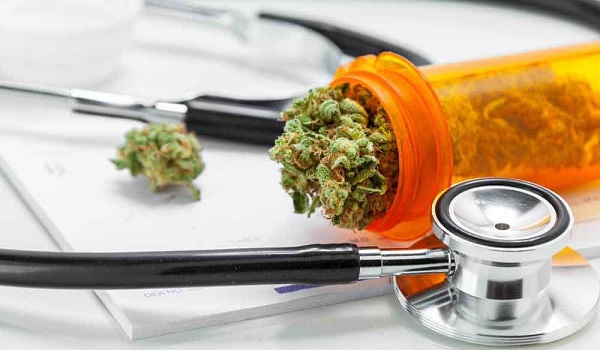 5. All Use Is Medical 
Three dispensaries are set to open in new medical marijuana state Texas in early 2018, per Chron.  
Oklahoma, as well as holdout Western region states Idaho and Utah, will vote on medicinal marijuana in November.  Maybe inspired by their newfound pop celebrity in the wake of hit Broadway musical The Book of Mormon, the Latter Day Saints are getting hip to cannabis, as a late summer poll found 63 percent of "very active" Mormons support medical weed in Utah. Perhaps their support is due in part to the fact Utah would still prohibit actual smoking of cannabis flowers, as only vaporizing, edibles and topicals would be permitted under the law which looks destined to pass.
Per Westword, taking effect in Colorado in 2018 will be a state legislative crafted licensing program within the Marijuana Enforcement Division, issuing research-and-development licenses for both public and private studies by nonprofits, government interests and private industry/corporations. This will surely increase and hasten crucial medicinal cannabis research in the U.S.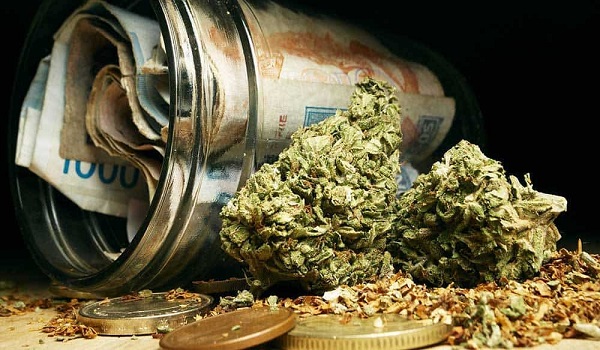 4. Bank On The Bud 
Despite the billion-dollar growth of the legal cannabis industry and the inevitable riches to come, there is still the continuing conundrum of cannabis companies being denied basic banking and financial services, which would give ganjapreneurs the chance to truly operate their businesses effectively and competitively.
Discussion over the development of a public financial institution should heat up in 2018, especially with recreational sales coming to California.  A deep analysis prepared by the California State Treasurer's Cannabis Banking Working Group weighed the merits and obstacles of a state-backed financial institution that would directly and specifically service the cannabis industry. Naturally, there would be impediments to overcome—such as the state having to provide its own deposit insurances, as a state-run bank would not likely qualify for FDIC insurance.
California has other options as well; it could create a "banker's bank," a financial institution that would service smaller banks serving the cannabis industry, or the state could choose to simply rely on armored trucks to handle all major financial transactions. This will surely be a hot topic during the year to come because something has to be done with all that money.
3. 

Marijuana Markets And Market Shares 
As detailed by MJ Biz Daily, there are eight new cannabis markets opening up in 2018 based on ballot measures that were passed in 2016, including the behemoth California. The expected time-frame for various states to get their respective pot programs underway runs from medical marijuana in Arkansas being sold in the first quarter (first three months) of the new year, ranging to Florida's MMJ system getting up by the fourth quarter. Legal weed sold in Massachusetts is expected to generate $82 million in revenue in 2018, per the Lowell Sun.
The very welcome presence of these new legal markets will increase marijuana's massive financial muscles that will likewise elevate its prospect of being legalized by the federal government: for money talks and bullshit walks in Washington, D.C. 
In a related issue, cannabis investors are longing for a pot-related EFT, which are exchange-traded funds that serve as indexes that can actually be traded on the stock market. 
Canada currently has a medical marijuana EFT, which is up 44 percent since its April debut and has currently amassed $216 million in assets, but the multi-billion dollar U.S. industry continues to be on the outside looking in. But there is hope on the way. As broken down by Dave Dierking on Seeking Alpha, a cannabis-specific EFT is coming to America, not in the form of a new fund, but rather as a rebuild of an existing fund that will be dubbed the Alternative Agroscience ETF, which is expected to debut soon.
This will be the first U.S. traded index that invests in companies that cultivate, create and distribute cannabis products, as well as pharmaceutical companies manufacturing and marketing MMJ products and even companies producing fertilizer and pesticides used in ganja gardening.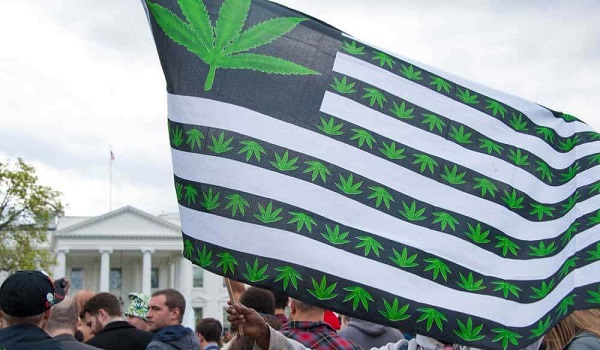 2.

  

Next States/Places To Legalize
The year 2018 is a "mid-term" election year, and there will be several bud-related ballot issues for voters in various states to consider. 
Per Ballotpedia, one-time anti-drug draconian Arizona will take a bold step forward at the November ballot, as the Grand Canyon State has a voter initiative to not only legalize recreational weed but all drugs! This includes cocaine, heroin, LSD and even desert-favorite hallucinogen peyote—and if this mind-bending measure passes, the Arizona population may increase greatly from just retirees.
The Florida Cannabis Act, going before voters next November, aims to legalize recreational cannabis cultivation and sales. Same goes for a ballot measure in venerable medical marijuana state Michigan. Some more surprising states could also legalize weed in 2018, including Missouri, with voters to decide on decriminalization in Nebraska.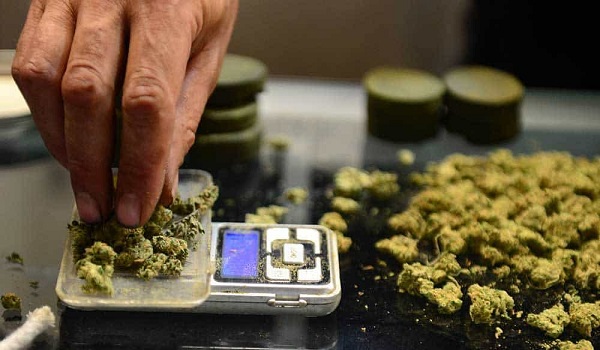 1. Golden State, Golden Opportunities 
California voters legalized recreational cannabis back in 2016, and the new year will bring long overdue recreational retail weed being sold to adults 21-and-over in the state that started the ball rolling back in 1996 by allowing medicinal marijuana. 
For just one example of the projected reefer riches that full legalization will bring, in late November, Forbes reported that Green Wave Advisers predicted that California cannabis revenue will generate $5.2 billion dollars in 2018 alone—albeit with virtually no banks to deposit all that money into.