Is weed more dangerous than alcohol? The recent marijuana revolution brought up the already heated debate of "the lesser evil" between weed and alcohol to life. As current trends show, people are becoming more interested in drinking their weed than actually smoking it. What does that mean for the massive alcohol industry?
We are taking a look at scientific opinions on whether a weed drink will do you more harm than an alcoholic beverage—and there have been some interesting findings. Is weed the new alcohol? Read on to find out.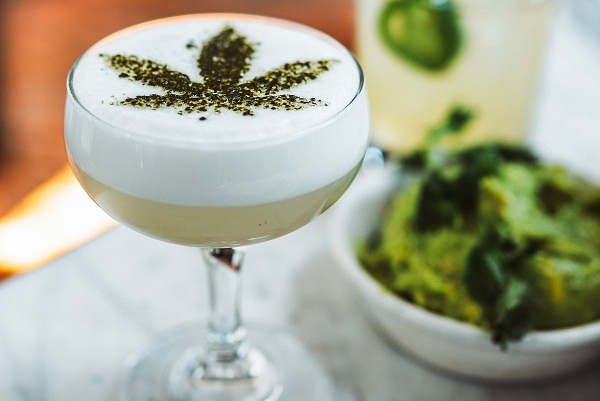 Weed Drinks Are a Potential $600 Million Industry
You know it is a massive business opportunity if large companies are jumping in to reserve their spot on the growing market. While Coca-Cola Co. is still exploring the idea and some companies are being more cautious on the opportunity, other mainstream beer and soda makers are excited to take part in the process. The best way to jump-start is by becoming the largest stakeholders in the pot-cultivating businesses, which is what Corona-parent Constellation Brands did with Canopy Growth Corp. [1]
In August 2018, there was a forming of a joint venture between Molson Coors Canada, the Canadian business unit of Molson Coors Brewing Company, with a leading Canadian cannabis producer. Structured as a stand-alone start-up company, the joint venture combines the proven beverage experience of Canada's leading brewing company with an innovative, fast-growing cannabis producer. According to a press release, the joint venture is "focused on non-alcoholic, cannabis-infused beverages," mostly because weed edibles and drinks are still prohibited in Canada. [2] [3]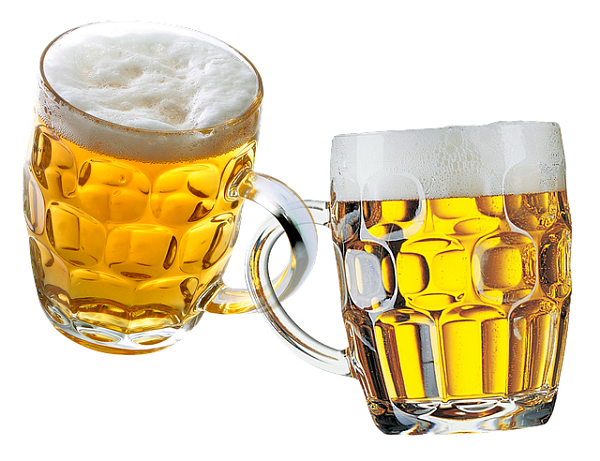 RELATED: Is Cannabis Oil Legal?
The weed-infused drink market is expected to rise to $600 million in the U.S. by 2022. These numbers show not only that a weed drink is becoming a serious competitor to alcohol, but that marijuana drinks are outpacing the growth of other cannabis products offered in retail. [1]
There is potential in beverages featuring both CBD and THC. According to analysts at Canaccord Genuity, beverages featuring CBD, the non-psychotropic compound of cannabis,
can potentially reach up to $260 million by 2022, while THC-infused drinks are expected to reach up to $340 million by 2022, after a $106-million spike expected this year. [1]
Should the tobacco and alcohol industry be threatened by these numbers? Although it is still early to tell, it seems like the market is about to see a boom in weed-infused drinks as corporate money while we begin to notice an infiltration of corporate funds.
Alcoholic drinks are not allowed to contain THC. If the term "weed beer" confuses you, you should know that there is no alcohol in these weed drinks as well. The beer is simply brewed with terpenes, cannabis compounds that give the plant its herbal taste and distinct smell. If that disappoints you a bit—the fact that no actual weed is used in the drinks—the good news is, some producers have started making non-alcoholic weed-infused beverages. [3]
The Grand Debate: Here Is Why Weed is Better for You Than Alcohol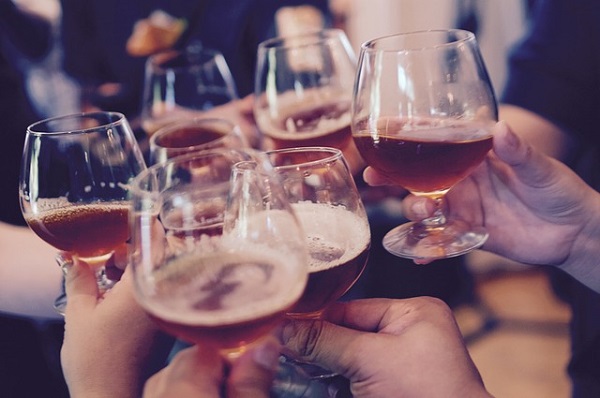 While it is true that both alcohol and weed can take a toll on the body, only alcohol has been linked to around 88,000 deaths per year. Binge-drinking and drinking too much alcohol, in the long run, can cause a person to end up fatally ill. On the other hand, there has never been a link between marijuana and overdose. This indicates that marijuana does show adverse health effects like increased heart rate and blood pressure, but you can't overdose on marijuana the way you can with alcohol. [4]
RELATED: What is Cannabis? | Facts & Uses of Cannabis
According to Gary Murray, acting director of the Division of Metabolism and Health Effects at the National Institute on Alcohol Abuse and Alcoholism, unlike marijuana, alcohol is more likely to interact with other drugs. This leads to increased or decreased levels of the active dose of the drug, which messes up the correct dose the person is ingesting.

Weed drink or alcohol—which one is safer? It is definitely a tough call, but it seems like weed won after all. So, next time you go to a bar, ask for a marijuana drink instead of whiskey. You will experience low to no adverse effects—plus, you'll have significantly lower chances of getting addicted or involved in a car crash.
Sources: