Many of the greatest victories in the fight for marijuana legalization are being won by women. Read more about the 10 most interesting women in cannabis in 2018, in this post from Weed Reader.
It's difficult to consume news media these days without getting a taste of cannabis. In just the past few months, Colorado passed $1 Billion in annual sales faster than any state in history and built schools with the tax revenues; Nevada weathered a battle with alcohol distributors to open REC more quickly and successfully than anyone anticipated; Vermont, New Hampshire and New Jersey are moving forward; California hopes to right its messy REC rollout and create a market as big as all the other states combined … then US Attorney General Jeff Sessions threatened to bring the whole house down by rescinding the Cole Memo. Phew!
On the ground, many of the greatest victories in the fight for legalization and opportunity are being won by women. Following are The 10 Most Interesting Women in Cannabis in 2018.
1. Priscilla Vilchis, CEO of Cali Premium Produce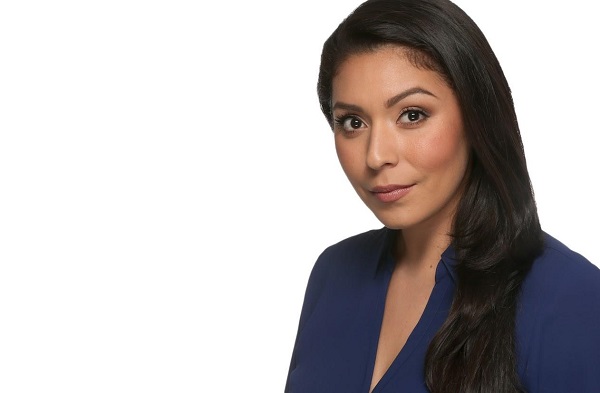 Pricilla Vilchis is the CEO of Cali Premium Produce, which focuses on medicinal cannabis products. Premium Produce was chosen from 500 applicants to win 2 cannabis licenses in Nevada (one for cultivation and one for production) which it manages through its 25,000 square foot, $6 million Las Vegas cultivation and laboratory facility. The Company and has also won the same 2 licenses in the Los Angeles city of Lynwood. Queen of the Desert is its flagship brand, a nod to Vilchis who is the youngest female license winner in Nevada and first minority female to win a California license. Previously in her career in healthcare, Vilchis quickly built and grew several multimillion-dollar businesses, and learned first-hand of the devastating effects of opioids, for which she believes Premium Produce products are an effective and less dangerous alternative.
2. Alexis Bortell, plaintiff in a Federal lawsuit against the US Government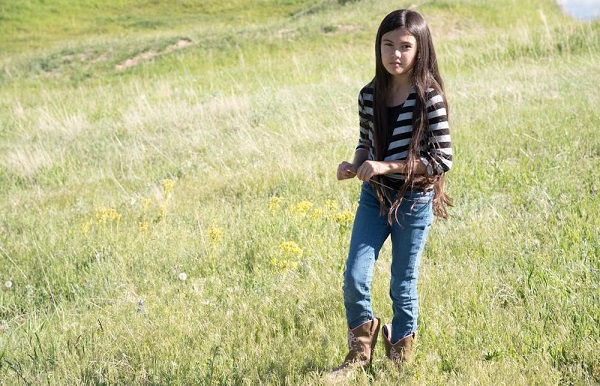 Alexis Bortell is small but mighty. Now 12-years old, she is one of several plaintiffs in a lawsuit filed against the United States which claims the Controlled Substances Act violates Americans' fundamental right to travel, as well as the Commerce Clause of the Constitution and the First, Fifth, Ninth and 14th amendments. Alexis suffers from intractable epilepsy so severe that after trying 20 different medications, doctors settled on Felbatol, which is so powerful it includes a "black box warning" – the most serious kind the US Food and Drug Administration will put on a medicine – to flag its extremely dangerous side effects. As a last ditch alternative, her doctors recommended a CBD tincture and THC spray. The medicinal cannabis combination worked, and her seizures have stopped for the past 3 years. Alexis' family lived in Texas, where cannabis is not legal, and had to move to Colorado to use life-saving cannabis. 
3. Lori Ajax, the first Chief of the California Bureau of Cannabis Control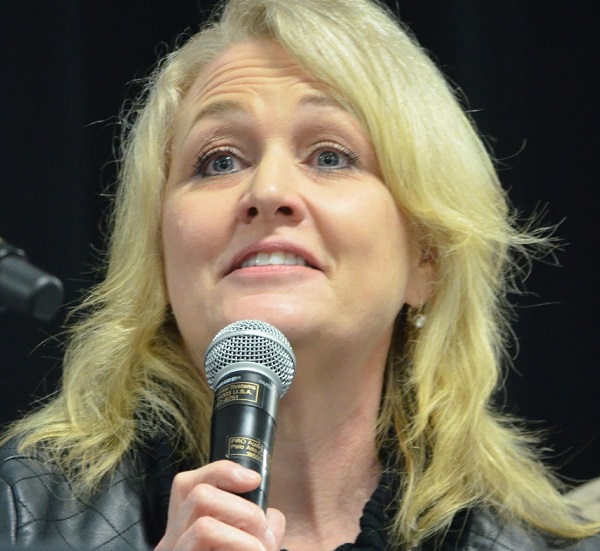 Lori Ajax, the "Cannabis Czar of California" was formerly Chief Deputy Director at the Department of Alcoholic Beverage Control, which helped convince Governor Jerry Brown to appoint her to build the regulatory
infrastructure for the nation's most populous state. Well, the CBCC certainly ain't the DMV. Ajax's challenge is to lead the anticipated multi-billion dollar California industry in which municipalities have the first line of control over licensing. Each California city can legalize or outlaw cannabis businesses, of certain types or all together. Cannabis companies that win local licenses can then apply for state licenses. Several major municipalities missed the January 1 REC opening, but Ajax has remained steadfast and reassuring. She's done an outstanding job of proactively communicating directly with the industry through personal appearances, speaking and meeting with industry participants at a head spinning number of events. The message is resonating: "We'll get there together." 
4. Ruth Epstein, Financial Advisor and Investor; Founding Partner of BGP Advisors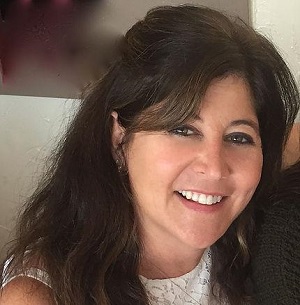 A few years ago most finance professionals thought it was too edgy to enter the cannabis industry. Ruth Epstein jumped in with both feet – as an investor and as a financial advisor to small companies with big potential. In analyzing cannabis opportunity, she calls on her 10 years as a Goldman Sachs investment banker working on corporate finance and M&A deals for Yahoo, Wired, AutoZone, Dell Computer, Marcus Cable, FAO Schwarz, and Safeway, among many others. In addition to her IPO, high yield debt and private placement work at Goldman, Ruth has raised capital for a hedge fund, successfully sourced and negotiated the acquisition of a media sales company, oh and by the way, funded and produced two feature films. In between appearances at conferences sponsored by ArcView and MedMen who invite her to share her expertise, she serves as interim COO/CFO for Treez, a leading Silicon Valley-based cannabis software company. 
5. Fiona Ma, CPA, California State Board of Equalization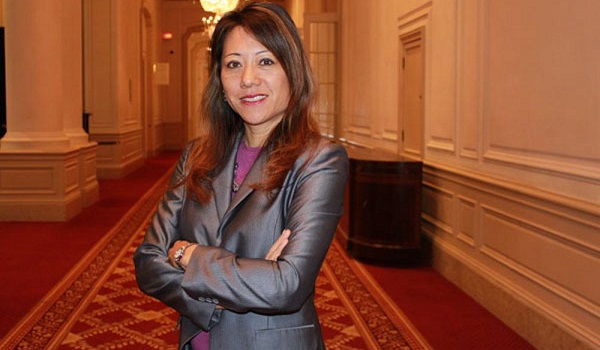 While running for California State Treasurer in 2018, Fiona Ma, CPA, retains her seat on the State Board of Equalization – the taxing agency for the State of California, where she represents 10 million people in 23 counties. For years before the current crop of politicos decided they might put a toe in the cannabis waters, Ma has publicly championed solutions to the cannabis banking crisis. She gained understanding and perspective on the issue the old-fashioned way – she took dozens of trips to farms in the Emerald Triangle area and listened. What she heard shocked her, and made her realize how many serious issues, from proper reporting and taxing of billions in revenues, to public safety (how will California cannabis businesses – which are unbanked due to federal regulations – safely move the anticipated $1 Billion in cash to pay their taxes on April 15th?), to simply calling 911 when you have a basement full of cannabis? Ma realized the cash/banking conundrum was the linchpin for all these problems. With a B.S. from the Rochester Institute of Technology, an M.S. in Taxation from Golden Gate University, and an MBA from Pepperdine, she's uniquely qualified to create an innovative solution: a California-only public bank. 
6. Christine Ianuzzi, Managing Partner, Leading Edge Expos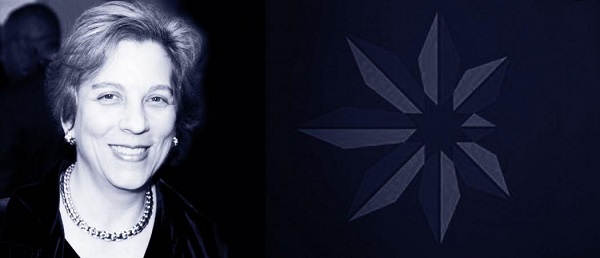 Many of the women on this list have made a huge impact on our industry in a very short time, and are very visible because of it. Christine Ianuzzi is all about the former, with little of the latter. Which is just fine, because her work is all about your success. Ianuzzi is managing partner of HA Bruno, a family-owned trade show business, which includes Cannabis World Congress & Business Expositions (CWCBExpo) which will draw thousands of cannabis professionals to its Los Angeles, New York City, and Boston events in 2018. Her events are so big and well organized, it's safe to say a very large number of opportunities in our industry started in or were aided by CWCBE. An electrical engineer by training (she holds a Master's Degree in Information Systems Technology from Polytechinic University) with management skills (MBA from Baruch College) she built a robust career in broadcasting with ABC, HBO before joining the family business to fill the demand for world-class conferences in the cannabis industry. As she has modestly described herself, "I'm not a cannabis entrepreneur, but I am a trade show entrepreneur that is providing a forum for the legal cannabis business person." 
7. Tracy Ryan, Founder and CEO of Canna Kids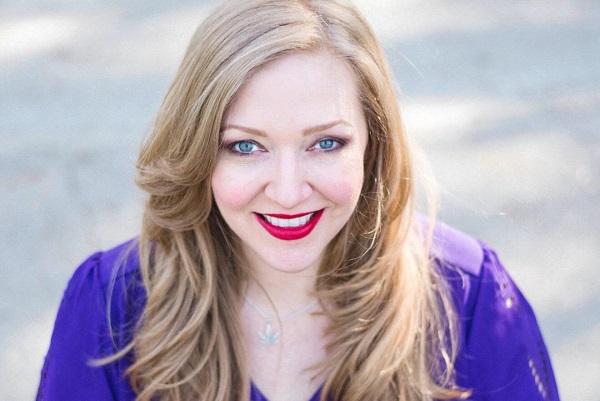 When Tracy Ryan's daughter Sophie was an 8-month old infant, the family received awful news: the baby had a brain tumor. Doctors said a 13-month regimen of chemotherapy was the only option, and that the tumor would never go away. Tracy responded by focusing her prodigious energy on finding effective treatment. She was put in touch put in touch with Ricki Lake and Abby Epstein, who were filming a documentary about how cannabis oils kill cancer in pediatric patients. In combination with the chemotherapy, "… Sophie was put on high-concentrated THC and CBD cannabis oil… After 13 months of chemo and high doses of cannabis oil, Sophie's brain tumor was about 85 to 90 percent gone." This success led Tracy to push research further for the benefit of kids like Sophie. She now leads CannaKids, California-based cooperative with a focus on supplying medical cannabis oil to adults and children looking for holistic relief for serious health conditions, specializing in pediatric cancer, autism, epilepsy and beyond. CannaKids works in collaboration with some of the world's leading cannabinoid researchers, and provides CannaKids' Honey Goldtinctures "created by a team of PhD scientists that specialize in organic chemistry." 
8. Giadha Aguirre de Carcer, Founder and CEO, New Frontier Data.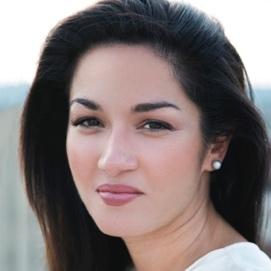 Giadha de Carcer is the Founder and CEO of New Frontier Data, the foremost big data company in the cannabis industry. An entrepreneur with over 20 years of experience, she has worked in investment banking, defense, technology, and telecommunications, and successfully launched and operated four data-driven ventures including one holding the original patent application behind solutions such as Progressive's Snapshot and Verizon's Hum. Half-Italian and half-Cuban, she's fluent in French, Italian, Spanish, Portuguese;and has a Bachelor of Arts in International Relations & Trade from the University of Pennsylvania, and a Master of Arts in International Security from Georgetown University. Giadha and her work have been featured through large media outlets and in documentaries and books including Forbes, Fortune, CNBC, Fox News, CNN Money, and "Breaking the Grass Ceiling", among others. She is also an official member of the Forbes Technology Council. In a recent interview, Giadha revealed her aspiration for the cannabis industry: "One of the most important issues I would love the industry to focus more on is diversity. Not only is it personally close to my heart, but it also represents an unprecedented opportunity in the cannabis industry today … [which] has already provided unique opportunities for women to shatter the proverbial glass ceiling, and born of a movement, it continues to foster equality in a way I have never experienced before.  That said, we must do more and remain vigilant to protect opportunities for minorities, people with disabilities, people different ethnicities and genders… while it might sound like the pop-issue of the moment, data shows that better decision-making and companies are more profitable when they hire for diversity." 
9. Kirsten Gillibrand, US Senator (D-NY)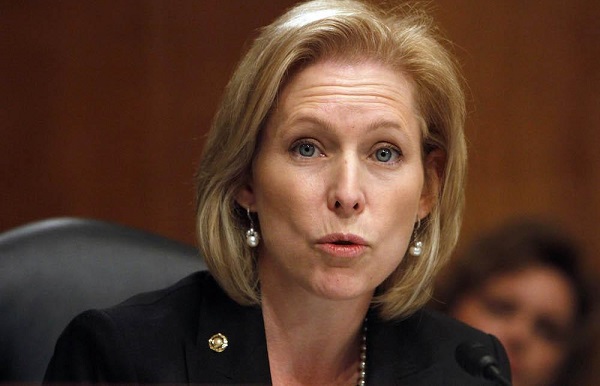 I was going to include Senator Elizabeth Warren (D-MA), for her 2017 efforts to legalize and clean up banking regulations, and for co-authoring a letter to President Trump this week urging him to protect state cannabis rights in the wake of (Attorney General Jeff) Sessions' rescission of the Cole Memorandum. However, a deeper dive into women who have invested serious political capital political to help support our industry leads us to Kirsten Gillibrand, the Democratic Senator from New York. In March, 2015, Gillibrand co-sponsored The Compassionate Access, Research Expansion, and Respect States Act (CARERS) which seeks significant reforms in marijuana policy in the U.S. It was the first medical marijuana bill ever to be introduced into the U.S. Senate. In June, 2017, Gillibrand (D-NY) – along with Cory Booker (D-NJ), Rand Paul (R-KY), Lisa Murkowski (R-AK), Al Franken (D-MN), and Mike Lee (R-UT) – reintroduced the (CARERS) Act as a bipartisan bill that would allow Americans to access medical marijuana in states where it is legal without fear of federal prosecution AND permit doctors with the Department of Veterans Affairs to recommend medical marijuana to veterans to treat serious injuries and chronic conditions.
10. An-Chi Tsou, Cannabis Consultant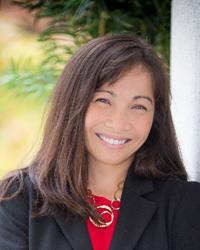 An-Chi Tsou, PhD, made her cannabis bones as Senior Policy Advisor working with Lori Ajax at the Bureau of Medical Cannabis Regulation under the Department of Consumer Affairs (DCA) where she "developed, analyzed, evaluated, and negotiated state policies and regulations regarding medical cannabis." To best understand and serve the diverse stakeholders from all corners of the industry, she organized a statewide listening campaign for over 3,300 industry members. These experiences helped her form Tsou Consulting, a public affairs firm that specializes in advocacy, political strategy, regulatory guidance and compliance, policy development and writing, and educational outreach for cannabis and healthcare issues. She earned a BS at Smith College, and PhD from the University of California at Berkeley in Bioengineering and Engineering Science.
Source: 10 Most Interesting Females in Cannabis – Weed Reader