A professional cannabis chef has great advice to get you started on making cannabis edibles at home. This post from Philly420 shares tips on cooking with cannabis.
Are you ready for dinner with Mary Jane? Perhaps we can start with a Waldorf salad made with freshly collect keef, then move on to marijuana butter mashed potatoes and generous slices of hash oil infused, deep-fried turkey? Yum.
Americans have now accepted the country's favorite all-season plant as a mainstream part of our unique holiday experiences, spending hundreds of millions along the way. Tons of flower will be bought this year and not smoked, but dressed up with the greatest of care, and eaten.
Traditional aficionados were used to huddling around a tinfoil bowl in a cold garage during the holiday meal. Today, marijuana has come to the table, quite literally. Many aspiring home chefs are creating new moments by serving up seasonal edible treats. A little plate of 50mg THC chocolates might appear next to the chips at the party, or you might get a tin of medicated Christmas cookies from a friend.
Cheri Sicard is a professional cannabis chef in California who has some delicious recipes and some great tips. I called her up to get her advice for beginners who want to start cooking with cannabis.
Are there any special tools required to cook with cannabis?
You don't need any special gadgets, your kitchen has everything you need. What you need most is knowledge; you have to know about the potency, the different cannabinoids and terpenes then how to create proper dosing.
What are some good tips for serving edibles at a party?
Make low doses and remind everyone to start low and go slow. Everyone has a different tolerance. Make sure to clearly mark the dishes so everyone knows what food is medicated. And keep some high-potency CBD on hand. This can act as a rescue dose. We use a CBD spray [sold in medical dispensaries], a few squirts will bring you right down. Also, don't medicate every single dish, just one or two.
How about some good gifts for cannabis chefs?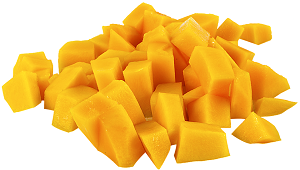 Exotic black peppers would be good along with mangoes and other fruits that match the terpenes that are typically found in cannabis. Citrus fruits are wonderful, like lemons. Fresh herbs like rosemary, which I always find is a great match for cannabis. A nice assortment in a fruit and herb basket would be a great gift.
I also like marijuana leaf cookie cutters and candy molds. Not only do they look decorative but the leaf also makes it known as having cannabis. Marking the medicated foods with marijuana leaves, I use that all the time.
Featured image: Cannabis chef Cheri Sicard cooks up edibles.
Source: Cooking with cannabis: 3 questions with a professional cannabis chef | Philly420