The coolest stoner gifts, just in time to help everyone on your list chill. This post from VICE explores the dankest weed gift ideas for that special stoner in your life!
Despite cannabis's lingering and laughable Schedule I classification by the federal government, an ever-increasing number of American states have chosen to disregard Washington and legalize pot. With these legislative experiments resulting in happy citizens and oodles of cash for both the companies and state coffers, the rest of the country eventually getting in on the action seems all but a foregone conclusion.
With this bold, all caps writing on the wall, a flood of new companies have emerged and begun scrambling for their claim of this new market's bounty. In legal states, the old-school dealer surreptitiously selling "mids" is as quaint a nostalgic memory as the flip phone. A cottage industry once comprised entirely of utilitarian baggies and hand-crafting artisans has since blossomed into a full-blown corporate industry with all the PR bullshit, designer packaging, and luxury brands that comes with.
Already, the volume and range of cannabis products now available to legally purchase leaves even the most seasoned of stoners paralyzed with indecision, let alone those just getting into the scene. There's just too much to smoke, eat, absorb, and insert. Below, you'll find cannabis-themed gift suggestions for all the people in your life.
Obviously only purchase these if you are in a place that allows you to do so legally. Nobody wants to spend Christmas in prison.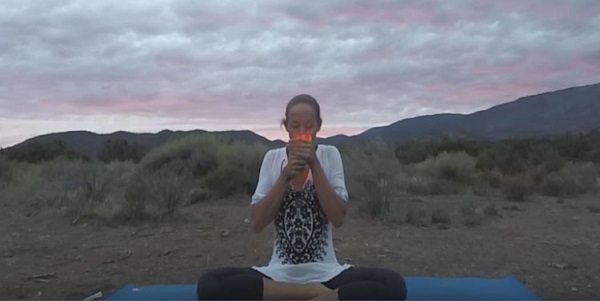 FOR MOMS
She loves those daytime talk shows, so mom's already likely heard Whoopi Goldberg plug her THC-laced bath salts—of the non-face-eating variety—during The View. But even if she hasn't, Whoopi's Whoopi & Maya brand Soak is a great product from a trustworthy face for a parent still finding her sea legs in this brave new world of weed.
A bottle of Melissa Etheridge's weed-infused wine is a nice way to let her know that you not only want her to take a load off and relax more, but you've also come to terms with and accept her taste in music.
For active moms, the gift of cannabis yoga classes will offer a pleasant, heady accompaniment to her usual low-impact workout routine. The classes are easy to find—they're in almost every major city in legal states—and have the added bonus of giving her quite the cosmopolitan experience to flaunt to her reading club later that month.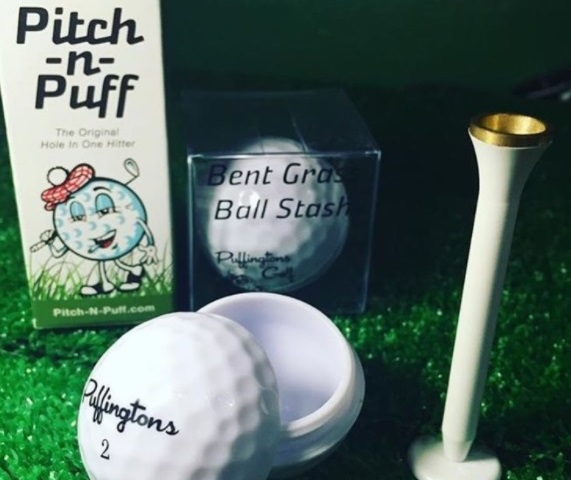 FOR DADS
Anyone who's ever picked up a SkyMall catalogue knows that, regardless of location, race, creed, or age, dads love golf. No exceptions. Show pops that, while he's more than welcome to lug some brews around the greens in the cart, this cannagolf combo pack by Puffingtons is a far simpler solution for a mid-game inebriant he can blame for slices.
When dads step off the green they, of course, make a beeline for the grill to cook steaks, burgers, and other red meats for the brood. Intro dad to the world of weed infusion on his own turf with Franklin's Secret BBQ Sauce, one of the winning ediblesfrom 2017's SoCal Cannabis Cup. Though it's in pretty high demand, so good luck getting your hands on a bottle.
Though he'll grimace and grunt through the pain without ever admitting to it, your father's old age is catching up to him. With CBD For Life's pain relief sprayfg, he can discretely spritz those aching joints when they flare up. And if he's the sort who bristles at the "dope-smoking hippie," this is a perfect teachable moment to delve into the difference between CBD and THC.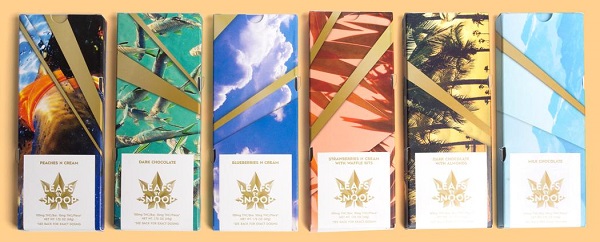 FOR SISTERS
If she's been spending a bit too much time on the 'gram emulating her fitspos to the point of injury, maybe give sis some of EverX's CBD-infused sports water to help with recovery. Though research into CBD's purported relief benefits has just begun, users swear by it, the WHO just concluded there's no evidence that it could be abused or harm patients, and the FDA declared it "beneficial," so stop stressing.
For the style and design-conscious sorts, there's a bevy of lavishly packaged products out there that are equal parts art and inebriant. Take, for instance, these Pure Beauty pre-rolleds in their chic minimalist box or the Leafs by Snoop chocolate barswith wrappers that you'll probably stare at for an absurd amount of time after consuming their contents.
Or, as cannabis in now a fixed motif in high fashion, you could always get her something from the Alexander Wang Fall 2016 collection. Why not the 2017 collection? Because your love for her has financial limits.
FOR BROTHERS
For the tech junkie, the PAX 3 is pretty much the iPhone X of vaporizers, right down to the rose gold or space grey finish options. After just a few uses of the definitely-necessary, Bluetooth-enabled, app-paired, vibration-notifying ganja gadget, he'll feel like a damn caveman the next time he's forced to use fire and glass.
If your brother has a high enough IQ and solid enough grasp of theoretical physics, there's a good chance he's also a Rick and Morty fan. Get him a Pickle Rick piece. There's a shitload available for purchase on Etsy that Adult Swim's probably not thrilled about.
If you're unfortunate enough to have one of the slimy, Shkreli-esque finance bros as a bro, his cold Vulcan heart would probably appreciate some stock in one of the cannabis companies poised to grow in the coming year.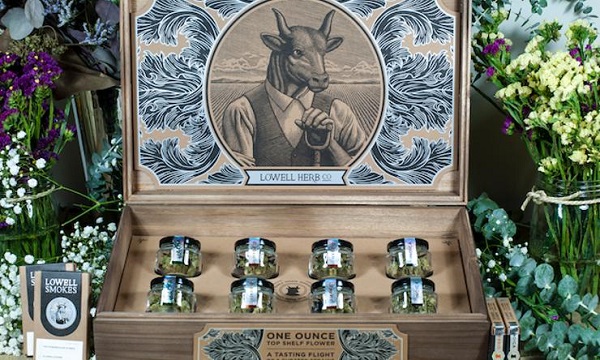 FOR MISC RELATIVES
Gussy up a distant relative's folksy holiday decor with a wreath full of bud arranged by Henry's. It's so pretty and stealthily dank that great aunt Millie won't even notice the cousins frequent circle-backs to pocket some of the lower-hanging foliage.
For big family gatherings where everyone's new to the cannabis scene, Lowell Herb Co.'s tasting flight is a classy-as-hell offering for the food and drink buffet spread on the dining room table that will make the Laphroaig bottle your sibling brought look like a limp dick.
Get grandma a pair of those HUF socks with pot leaves on 'embecause she's always complaining about her cold feet and it will be very humorous to solve that problem with something that results in her looking like a SoCal teenager.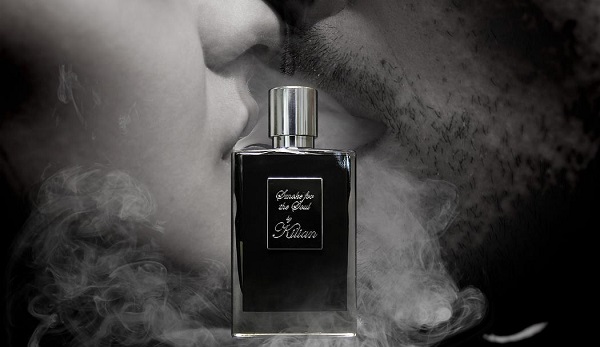 FOR SIGNIFICANT OTHERS
The best S.O.s are those who support their better halves' creative endeavors. With marijuana inspiration now available in the form of a Puff, Pass, & Paint art class or Lit on Lit writing workshop, your struggling artist will be producing their magnum opus in no time.
In a year where self-care is more important than ever, the emerging cannabis spa scene offers previously undiscovered levels of relaxation, whether you're gifting them a massage that utilizes cannabis-infused oils, a hash bath, or a facial full of psychotropic extracts.
For those looking to make their gift even more experiential, there's an ever-increasing selection of cannabis wine tours that are as relaxing as they are self-explanatory.
Having said all that, if you still prefer a more traditional gift, this fancy (unisex) cannabis-scented perfume by Killian makes for an elevated yet elegant departure from all those eau de toilettes that leave you smelling like an aging dowager. And there's not actually any of the devil's weed in the stuff either.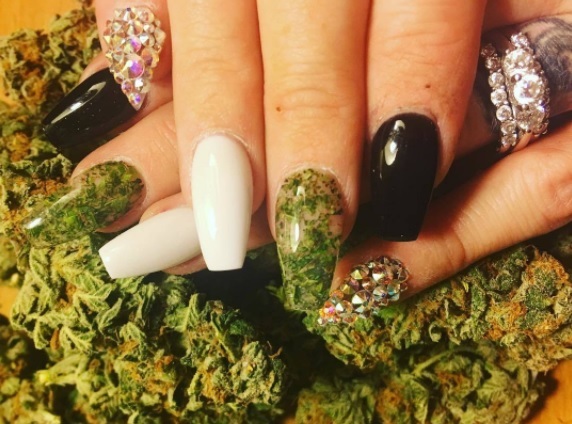 FOR FRIENDS
Even the lacquerista in your life can benefit from cannabis legalization. Get them a "weedicure," which is exactly what it sounds like: a manicure with real pot in the nail.
There are "stoner movies" and then there are "stoner films." If you really want to graduate your movie fan friend's game beyond the Cheech and Chong DVDs he's been holding onto since college, snag some Criterion Collection BluRays of Withnail and I and The Life Aquatic With Steve Zissou.
A nice bottle of hooch is typically a low-effort slam-dunk gift. And what's better than booze? Booze that's infused with cannabis. Get your friend more efficiently crossfaded with some sativa-infused vodka from Humboldt Distillery. And if they're the adventurous type, skip the booze pretense altogether and buy them some Mirth Provisions Legal tonics that essentially switch the alcohol for THC and CBD.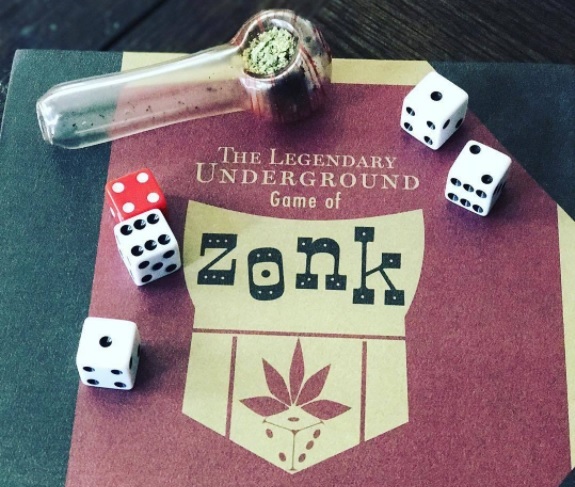 FOR CO-WORKERS
The classic stoner tabletop game Zonk is a good gift to bring to the company white elephant exchange. And no need to worry If you're in one of those stuffy, non-millennial office spaces that aren't receptive to drugs on the premises. Players have to supply their own bud.
For the more brazen, get your office buddy a secret stash of THC-infused coffee pods that fit in the break room Keurig, assuming your office's token white supremacist hasn't already trashed the machine.
When in doubt, sweets are the surest way to a co-worker's heart. These dulce de leche bon bons full o' weed by Altai look yummy as heck, and are likely to get everyone's mind off quarterly earnings for an hour. Just be sure to label them as medicated before handing them over to the hungry throngs. Honestly, you should probably just save these for yourself and pick them up some grocery store cookies.
Source: The Dankest Weed Gifts for That Special Stoner in Your Life – VICE