Care to lift someone's spirits these holidays? How about brightening the world of marijuana prisoners who're serving time behind bars? This post from High Times puts together six easy ways to bring some cheer to the otherwise bleak existence of marijuana inmates.
As you go about celebrating the holidays this year, take a moment out of your busy schedule to support those paying the highest price in the war on weed—those incarcerated. Prison existence is bleak anytime but especially so during the holidays.
Caring about our marijuana POWs brings good karma and spreads positive energy all around. I often hear from the marijuana inmates I write to that the cards, letters and photos I sent not only lifted their spirits, but also the spirits of all the other prisoners around them. People reaching in to care about prisoners is such a rare thing that anytime it happens, it gives hope to all that people who care actually do exist in the world.
Here are some easy things you can do to help those behind bars during the holidays, or anytime. These things won't cost much money or time, but doing some or all of them will brighten a marijuana inmate's word tremendously, and it just might help them get released too.
1. Send cards, postcards, letters and/or photos to pot prisoners.
A letter or card from the outside is always a welcome change in a routine where one day looks pretty much like the next. Prisoners especially love to get photos! Send pics of your vacation, your dog or cat,  pretty scenery, almost anything. What should you talk about? Anything. Your life, your job, your family, your activism, the latest joke you heard or movie you saw, your new favorite song, Inmates look at the same drab walls and same people day in and day out, anything that brings color and shows them the outside world is a good thing.
If you know a prisoner but don't know where they are housed, you can look them up by name at theBOP Inmate Locator website. If you are looking for some marijuana prisoners to correspond with,check out the profiles in the Prison Outreach section of my blog to get started.
The Bureau of Prisons has lots of rules concerning mail, here are the most important ones:
·      Prison staff reads all mail. Do not talk about in text or show in photos, any illegal activity.
·      No nudity in photos.
·      It is perfectly all right to talk about your cannabis activism, what is happening in the news regarding marijuana, etc.
·      No more than 25 photos may be sent at a time.
·      When it comes to mail, only ink and paper are allowed—in other words no tape, no staples, no glue, no clips, no glitter, no ornaments, etc. While the inmate would no doubt enjoy the cute handmade card with all the sparkles on it that your kid made for them, the BOP is not going to allow it to be delivered. You can make a hand drawn card, but only ink (or pencil) and paper.
·      Always be sure to include the prisoner's inmate ID # along with their name and address, or the mail will be returned to you.
2. Put money in a prisoner's commissary account.
Prisoners have to pay for everything—phone time, email time, paper and stamps, hygiene items, food beyond the very basics, clothing beyond the basics, pillows and blankets, books and education, and a host of other expenses. They also get paid slave wages if they are able to work at all (a number of marijuana prisoners are disabled senior citizens who have been incarcerated for decades). Unlike a charity where you are never sure if the money actually goes where it is intended, you can put funds directly on a cannabis POW's commissary account, with no middle man, 100 percent of that money will go directly to the prisoner.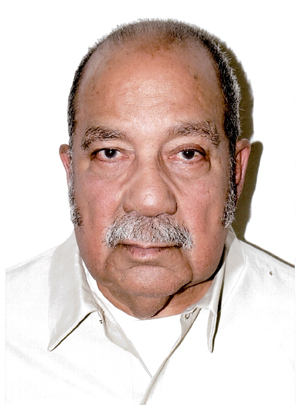 Money for ALL federal prisoners gets sent to the same central clearing house in Des Moines, Iowa. From there, it will be posted to each prisoner's individual account. The only information the prisoner will get is the name of the person who sent the money, they will not get your address or anything else (write a letter to them if you would like to correspond).
To put money on a prisoner's books send a postal money order (yes it must be a POSTAL money order or the Bureau of Prisons won't accept it) to:
Federal Bureau of Prisons
Inmate Name, Inmate Register Number
Post Office Box 474701
Des Moines, Iowa 50947-0001
or use Western Union's Send Money to an Inmate service.
3.  Write a clemency support letter.
Taking the time to write a letter in support of a prisoner's clemency petition is one of the most important things you can do to help them, even though it won't cost you much time or money. Why? Because each support letter is logged and recorded, and this makes a difference when it comes time for the pardon attorney to decide which petitions to support.
Also, the more a given prisoner's name comes up in front of the pardon attorney and their staff, the more they are likely to be noticed. Keep in mind the pardon attorney's office sifts through tens of thousands of clemency petitions each year. There are some do's and don'ts when writing an effective support letter, but it's not hard. I can teach you everything you need to know on my website, plus you'll also find sample letters you can paraphrase, along with prisoners who have clemency petitions filed and need support.
4. Send books or magazines.
Unfortunately, we are not allowed to send prisoners presents—unless they are books or magazines—but you can't send them yourself. They must be ordered from a bookseller, such as Amazon or any other merchant who sells books or magazine subscriptions. If you do send books or order a magazine subscription for a prisoner, be sure to include the Inmate ID # along with their name and address.
5.  Support prisoner art and crafts.
Some prisoners are artists or craftsmen, or musicians, or writers. While they are only allowed to send items to people on their visitor's lists, and they are not allowed to run a business from prison, family, friends or advocates will often sell prisoner-made items in order to put money in their commissary accounts or support them in tasks they need done.
I help a few of the prisoners that I advocate for in this way, including selling oil paintings by Michael Pelletier, a paraplegic serving a life sentence for a nonviolent marijuana conspiracy offense, as well as leatherwork by Andrew Cox, also serving life for pot.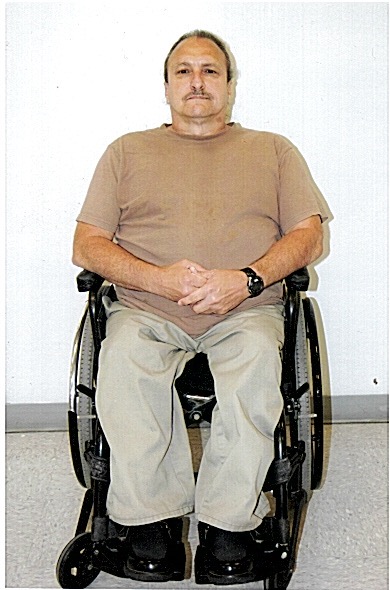 You can also support prisoners' art by corresponding with them. For instance, medical marijuana provider Christopher Williams plays music while medical marijuana provider Dustin Costa is a budding novelist. Both men are serving time in federal prison, and both would welcome correspondence with others who share these passions.
Christopher Wayne Williams #11839-046
FDC Seatac
P.O. Box 13900
Seattle, WA 98198
Dustin Costa #62406-097
FPC Lompoc
2901 Klein Road
Lompoc CA, 93436
6. Show some love to children with incarcerated parents.
Parents for Pot conducts an annual holiday drive in which they try to fulfill the holiday wish lists of children whose parents are serving time for marijuana. You can pick a gift that a child wished for and have it sent to them, or donate money to Parents for Pot, and they will do the shopping for you to make sure all the kids have a special and memorable holiday. Check out the Holiday Drive websitefor more details.
(Cover Image Courtesy The Daily Chronic)
Source: 6 Things YOU Can Do for Cannabis Prisoners | High Times