A top chef recently announced her plans to create a line of cannabis edibles for medical marijuana patients. This post from Leafly sheds light on Mindy Segal's upcoming line of cannabis infused foods.
We're witnessing the slow but steady evolution of cannabis-infused edibles as the legalization movement continues to pick up steam. Gone are the days of yesteryear when your only option for an infused treat was a weedy-tasting brownie that you bit into and pretended to enjoy while surreptitiously picking stem remnants out of your teeth. Instead, we're seeing gummies,crackers, and even infused holiday leftovers enter the market, bringing some diversity to the options available to hungry cannabis consumers. Better yet, now an award-winning chef has entered the edibles arena, and she's here to kick ass and bake cakes.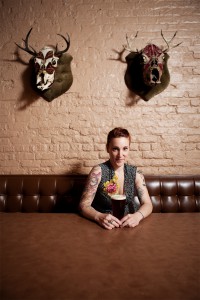 Mindy Segal is a James Beard award recipient (the culinary equivalent of an Academy Award) for Outstanding Pastry Chef, with her Chicago-area restaurant, Mindy's Hot Chocolate, serving up seasonal savory dishes and delectable desserts. She's partnered up with Cresco Labs, the largest cannabis cultivator in Illinois, to produce a line of cannabis-infused edibles for the state's registered medical marijuana patients.
"Why is this a big deal?", you ask? Allow me to list a few of Ms. Segal's dessert offerings from Mindy's Hot Chocolate:
Banana ice cream sandwich — date cake, coffee namelaka, butterscotch, candied pecans, bruleéd bananas
Chocolate soufflé pie — chocolate cake ice cream, chocolate butter cream caramel, three chocolate patty, pretzel
The "o.g." doughnuts — brioche doughnuts, hot fudge, caramel corn
Now picture the brain behind those recipes whipping up cannabis-infused chocolate brittle bars, granola bites, chocolate beverages, and DIY mixes. Welcome to a whole new world of edibles enjoyment, my friends.
When asked what was the driving force behind her upcoming line of infused food, Segal said taste and enjoyment were key factors:
"We've all heard the expression 'it tastes like medicine' but there's no reason it has to. With my recipes and Cresco's technology, we're developing this line of products to be consistent every time and absolutely enjoyable to eat."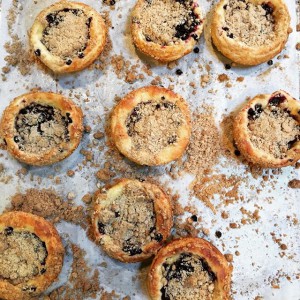 Seeing a "celebrity"-level chef not only endorse cannabis consumption but commit to helping evolve the industry and destigmatize it is a huge step for the cannabis movement towards mainstream acceptance. Charles Bachtell, the founder of Cresco Labs, agreed, saying, "Having someone with Mindy's name brand and credibility enter the cannabis industry says a lot about where this industry is headed."
The industry is certainly heading somewhere, and that "somewhere" involves clean design,celebrity endorsements, and elevated flavor profiles. The days of hiding your affinity for cannabis and tolerating low-quality flower or disappointing cookie because those were your only options is slowly fading as a world of mainstream acceptance takes shape. As for Ms. Segal's promising line of products, they may be coming to your state soon enough, as she's working on distribution agreements for legal markets outside of Illinois. I don't know about you, but I'm hungry to see what else the edibles industry will bring in the coming year.
Source: Edibles Evolved: How an Award-Winning Pastry Chef is Transforming Cannabis-Infused Treats – Leafly