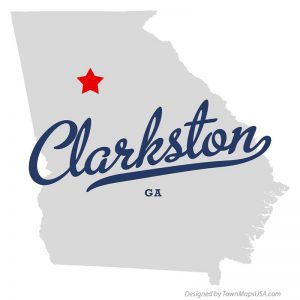 Clarkston is earnestly pursuing marijuana reform by voting for marijuana decriminalization. This post from The Weed Blog reports that Clarkston may become the first city in Georgia to decriminalize marijuana.
There are a lot of municipalities looking into decriminalizing marijuana possession. It would be nice if they were pursuing full legalization, but in a lot parts of America, decriminalization is the logical first step towards reforming marijuana laws. State victories may be unattainable right now for various reasons in certain parts of the country, but local decriminalization is achievable. One city in Georgia is trying to be the first to decriminalize marijuana possession in the state. Per Atlanta Journal Constitution:
The city of Clarkston is pressing ahead with a vote as early as next week to make it the first city in Georgia to decriminalize marijuana despite warnings from Gov. Nathan Deal and law enforcement officials that it would violate state and federal law.

The city held an initial hearing last week on Mayor Ted Terry's plan to make possession of less than 1 ounce of marijuana a ticket-only offense, and the full city council could vote on the policy at its May 3 meeting. Terry, meanwhile, said he's tried to set up a meeting with Deal to sell him on the idea as part of a criminal justice overhaul that was the centerpiece of his first term in office.

"I think that if he stopped for a minute and looked at the evidence, and past the political rhetoric, he will see that this policy can only strengthen his criminal justice reform legacy," said Terry.
If Clarkston succeeds in passing a decriminalization measure, it will face an uphill battle if the State of Georgia wants to step in. In 2015 the Wichita, Kansas voted to decriminalize marijuana possession. The Kansas Supreme Court struck down the vote. Georgia is a different state, and therefore wouldn't need to rely on Kansas' case law, but I'd imagine the end result would be the same. But anything is possible, and regardless, pursuing reform is still worthwhile. If Clarkston moves forward, I wouldn't be surprised to see other cities in Georgia move forward. If enough municipalities push for it, it would put pressure on the Georgia Legislature to step up and make some changes.
Source: Clarkston May Be The First City In Georgia To Decriminalize Marijuana | The Weed Blog