Amsterdam's classiest coffeeshop has pulled out all stops for its free tasting sessions. This post from TheCannabisGeek.com unveils what's on offer in this highly popular place!
The only thing better than high-quality weed is free high-quality weed, and Boerejongenscoffeeshop provides both in abundance. Not content with having what is by far the classiest retail space of any I've visited in Amsterdam, they also invite the public to visit two days per week, where a Cannabis Sommelier will treat you to Volcano bag after Volcano bag of the latest weed and hash to hit the store.
Despite being a regular customer at Boerejongens, I'd always assumed it was takeaway-only, until I saw people disappearing up some stairs at the back. It was only after frequenting Facebook forums that I noticed they offer what are known as Smoke Sessions, with four such events happening every week.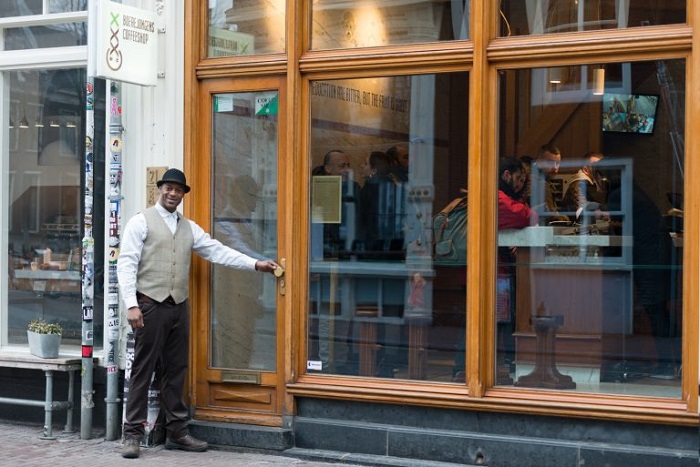 As evidenced below, it's a real joy of an experience, with you chatting to one of their experts about everything from your preferences to the science behind cannabis. I consider myself a pretty knowledgeable weed consumer, but there were some interesting insights provided around the philosophy of best techniques and combinations.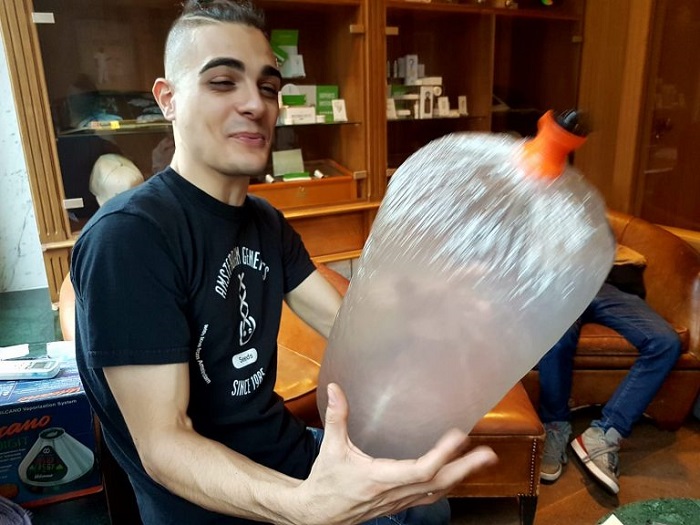 In addition to a selection of free soft drinks, Boerejongens managed to provide us with the following samples:
Super Silver Haze Cookie
Big Buddha Cheese Cookie
White Choco hash
Green Magic
The first two are the new inventions, which combine both hash and weed of the same plant to produce a hybrid product, with the Green Magic being a marquee Amsterdam Genetics strain. The SSH is the star of the show for me, and is really great value at just €8.50 per gram. The White Choco hash is a favourite of most, which illustrates why this is the best CS for hash.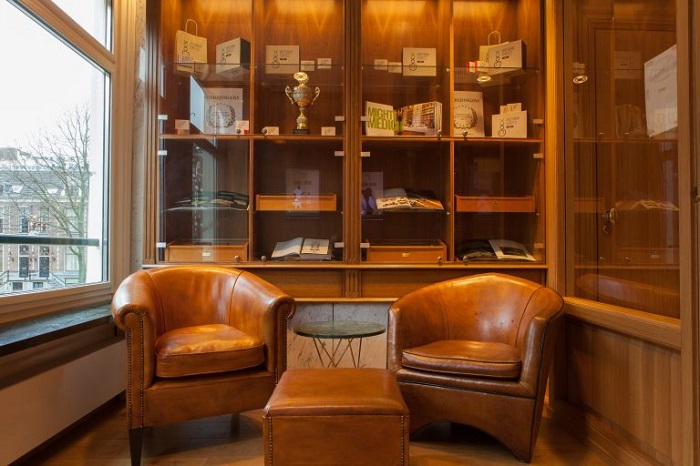 Not only is the public serving area spectacularly plush, the upstairs private smoking area is really fancy, too. We were treated to leather seats and a great view across Utrechtstraat as the traffic went by, blissfully unaware of what we were doing. Well, save for the massive signs and queues leading out of the door, maybe…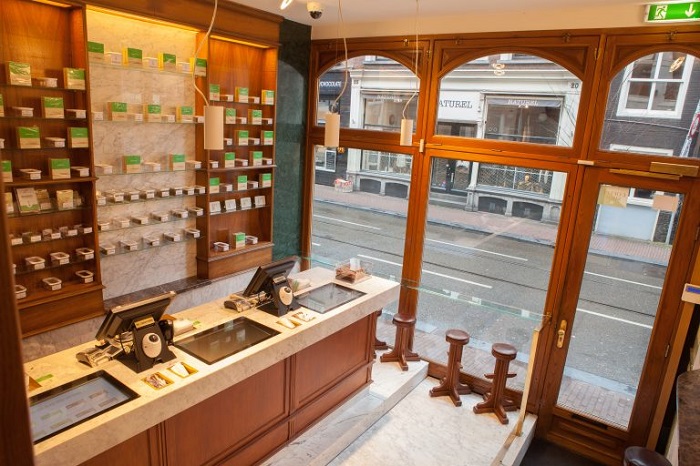 I highly recommend booking yourself a session the next time you're in town. This would be a great deal even if it were at a so-so venue, let alone somewhere I would class as top three for products and price. For more information on the session itself, and to chat with other like-minded people, make sure you join the Smoke Sessions Facebook group, where you can see all the latest wares and menus from Boerejongens.
Source: Free tasting sessions at Amsterdam's classiest coffeeshop – TheCannabisGeek.com