The Cannabis Wedding Expo threw up interesting ideas for hosting a weed wedding responsibly, safely, and within your comfort level. This post from Leafly lists 5 such ideas to make a weed wedding a memorable event.
Two weeks ago, I attended the Cannabis Wedding Expo in Denver, CO. This event was the first of its kind and showcased the diverse facets of the increasingly popular cannabis weddingindustry. When some folks first hear of cannabis weddings, they gasp in horror at the idea of their conservative relatives being exposed to such "illicit" activity. Others, however, see it as a welcome addition to the pervasive trend of alcohol consumption.
One reaction we haven't heard is what a huge impact this seemingly novel concept can have on the political landscape. While I was at the event, I spoke with industry expert Lauren Gibbs, owner ofRise Above Social Strategies and the brains behind the social media for Women Grow and Willie's Reserve. She explained:
"Because a lot of people attending your wedding may not be exposed to cannabis on any other occasion, this is an opportunity to change their minds, and that could result in them changing their vote if cannabis legalization is on the ballot in their home state."
Gibbs is planning a cannabis-inclusive wedding later this year. She said, "This may be the first time most of your guests will be exposed to open cannabis consumption in a normalized setting. So that means that you have a responsibility to do it right. Doing it right doesn't mean you have to spend a lot of money, but it is important to educate people on how to consume responsibly."
How can you host a cannabis wedding responsibly, and in ways that are within your comfort level? Here are some ideas and tips I encountered at the Expo. The suggestions range from discreet and subtle to proudly extravagant, because as Gibbs pointed out, "You don't have to smoke a bowl with your vows to have a cannabis wedding."
Offer Variety with Safety in Mind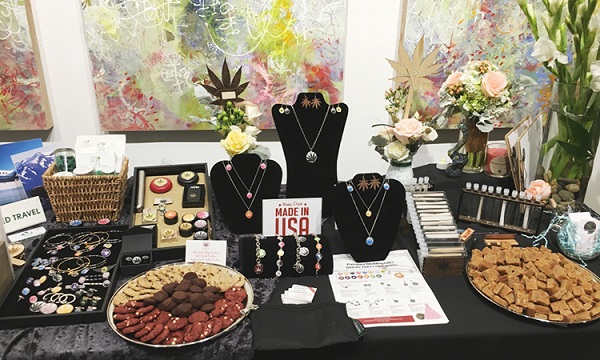 If you're going to offer cannabis to guests, include multiple options for imbibing (e.g., smoking,vaping), and include options with varying potency. Make sure you have at least one low-THC,high-CBD strain option for the timid but cannacurious to experience the medicinal effects. A CBD tincture can also be helpful if someone overconsumes. Hire a budtender like Andrew Mieure from Top Shelf Budtending to be your lifeguard on-duty to monitor guest consumption and provide education on best practices for enjoying cannabis.
Pro tip from Gibbs: "If you're having children at your wedding, DO NOT SERVE EDIBLES unless you're having an adults-only celebration; otherwise, it's too risky that a child could accidentally consume, and that's the last thing you want at your wedding. If you're serving edibles to adults, make sure they're low dose (5mg servings). Bec Koop, owner of Cannabis Concierge Events, provides "token tokens" at her events. Every guest receives two wooden coins for edibles, so no one can consume more than 10mg.
Incorporate Cannabis into Your Fashion and Accessories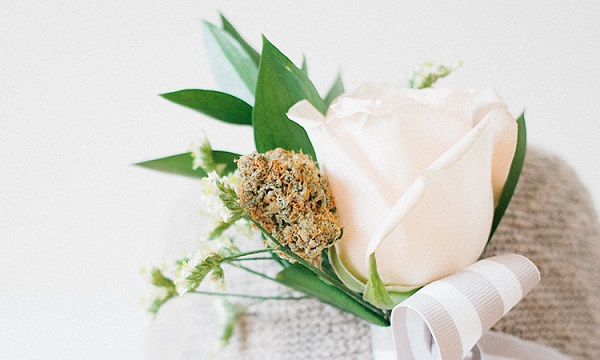 Did you know you could have your wedding gown made from a silk hemp blend? Janay A Eco Bridal offers custom wedding gowns for the fashion-minded cannabis enthusiast. Couples often scramble to find the perfect gifts for their wedding attendants, and Winky and Dutchoffers bracelets, cufflinks, and other awesome jewelry and small gift options with cannabis leaves on them.
Take Your Cannabis Consumption Offsite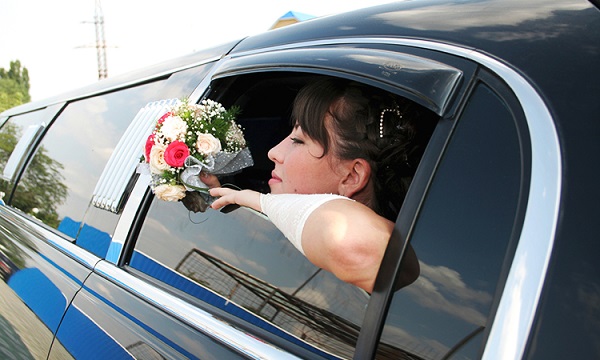 If you don't want to have to hunt for a cannabis-friendly venue, look into party bus and limo options for a ride around the block. The laws in Colorado allow adults to imbibe cannabis in vehicles as long as they have a chauffeur. Alternatively, by setting up a dedicated cannabis consumption lounge, you can ensure that all the guests are over 21 and can consume discreetly before returning to the main reception.
Create Cannabis-Friendly Decor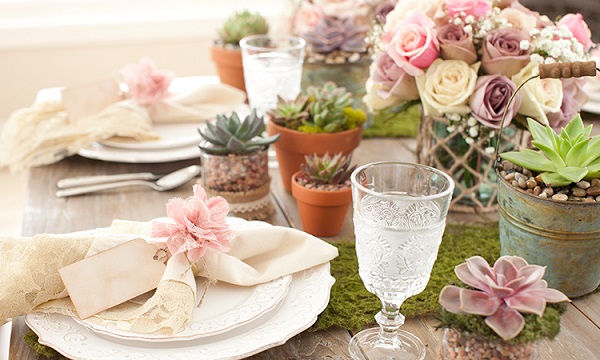 Incorporate buds into your flower arrangements or centerpieces using a florist like Buds and Blossoms. Many folks find cannabis aesthetically pleasing, so this is a great way to add cannabis to your day in a decorative way.
Set Up a Vape Station and Supply Vape Pens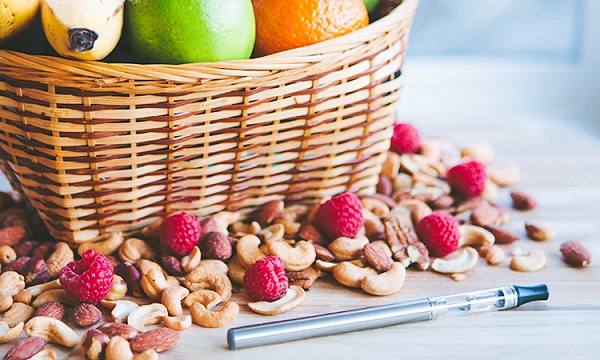 Offering a vape station for your guests is a great way to highlight non-smoking consumption options. For those who love sparkle, definitely check out Crystal Cult vape pens, which can be customized to fit in with your overall wedding color scheme. Other event planners offer premium vaporizer rentals, so you can focus on the flavors of the flowers and keep that distinctive cannabis smoke to a minimum.
Would you have cannabis at your wedding? In what capacity? Personally, even if I never get married, I'm going to have a huge cannabis-friendly party for my friends, because this sounds like too much fun to miss!
Source: 5 Tips for Hosting a Fabulous (and Safe) Cannabis Wedding – Leafly