The economic impact of the legal cannabis industry in the U.S. is projected to be of the order of $80 billion by 2022. This post from Green-Flower.com highlights how the cannabis industry is creating jobs and boosting economies.
The emerging cannabis industry is growing exponentially, with billions of dollars in sales annually and hundreds of millions of dollars in tax revenues generated.
With more states and countries in the process of launching legal, regulated cannabis industries the end to growth is nowhere in sight.
Direct cannabis sales and tax revenue generation are not the only economic benefits of cannabis legalization.
The legal cannabis industry creates a robust economic impact in the areas which its allowed to operate in.
A new report estimates what the economic impact of the industry will be by 2022, and the figure is mindblowing.
Cannabis' Economic Impact According to The Marijuana Business Factbook
The publishers of Marijuana Business Daily have released their annual Marijuana Business Factbook for 2018.
Their annual publication includes an estimate that the economic impact of the cannabis industry will rise to nearly 80 billion dollars by 2022.
Economic impact measures the butterfly effect that the cannabis industry has throughout the greater economy.
The cannabis industry's economic impact in 2017 was estimated to be 20-23 billion dollars, so the estimate for 2022 involves an eye-popping amount of growth.
No other industry on the planet is as large and growing as quickly as the emerging cannabis industry, which is tremendously exciting.
How Does the Cannabis Industry Benefit Local Economies?
A Glowing Example of How Well Legalization Is Working in Colorado
College is very expensive these days, but fortunately for hundreds of students in Pueblo County, Colorado the cannabis industry is there to help.
564 students received scholarships from a program that is funded by Pueblo County's cannabis excise tax.
In total, the program paid out $624,000 for scholarships for the upcoming academic year.
The program was expecting a bit more funding back in March, but the program is still an overwhelming success regardless.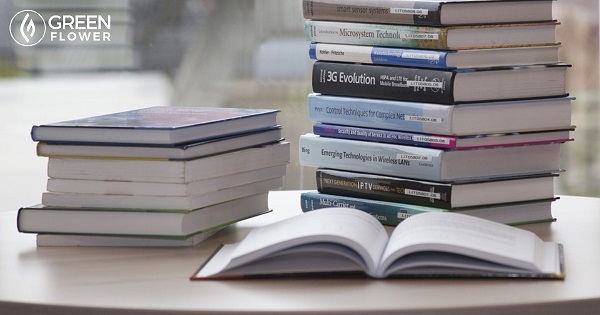 Every Bit of Education Financial Assistance Helps
The scholarships were awarded on a merit system, with individual scholarships ranging between $500 and $5,000.
At $624,000 for 564 scholarships, each award averages out to a little over $1,100 per scholarship.
That may not sound like much considering how much a year of college tuition costs at most universities, but it is still very helpful.
Every dollar counts when you are a struggling college student. $500-5,000 may not equate to a full ride at a university but it does help students purchase books and/or class credits.
Receiving a scholarship also provides a boost to an aspiring college student's confidence, which goes well beyond the direct financial benefit of receiving a scholarship.
The Pueblo County Cannabis Scholarship Program Continues to Grow
Pueblo County has been levying an excise tax on cannabis sales since January 1, 2016.
The tax started at 2% and has risen annually by 1% until the tax becomes capped once it reaches 5%.
Per the 2015 initiative that created the fund, a minimum of 50% of the local cannabis excise tax goes towards the scholarship program.
In 2016, Pueblo County awarded 23 scholarships totaling $50,000.
Last year 210 students received a total of $420,000, so the program is increasing in size in both financial assistance awarded and the number of students receiving awards.
Boosting Economies Beyond Just Direct Cannabis Sales
Below are examples of how the cannabis industry benefits local economies indirectly, in myriad ways:
Construction companies are hired to build cultivation facilities
Dispensaries bring consumers to the area who often also purchase products and services from surrounding businesses
Accountants are hired to help with bookkeeping and preparing taxes
Cannabis workers frequent local restaurants
Printing companies are hired to produce packaging and educational materials
These are just a handful of examples. A complete list would be nearly impossible to compile because the possibilities are virtually endless.
Why Isn't Every State Embracing Legal Cannabis?
The cannabis industry in the United States alone has created well over 200,000 jobs, with more being created every day.
Colorado collected over 247 million dollars in tax revenue in just 2017 alone. That's one state in one year.
With Massachusetts beginning sales this summer, the overall job and tax revenue numbers will continue to climb.
More states will be voting on adult-use or medical use this year, and a growing number of countries are also exploring cannabis reforms.
Even more important than all of that, legalization has also helped prevent countless lives from being ruined by the harmful public policy that is cannabis prohibition.
Legalization is clearly working in the states that have embraced it. Every state in the nation should be following suit!
It's truly an exciting time to be involved with cannabis, and the future could not be brighter for the plant and those that build businesses around it!
Sources:
Legal Cannabis Now Projected to Pump $80 Billion into U.S. Economy by 2022
Cannabis Tax Revenue Is Helping Hundreds of People Go to College in Colorado