Thailand legalizes hemp farming for medical purposes. This development is the latest in the worldwide shift toward relaxing of cannabis laws. Read more in this post from Medical Marijuana Inc.!
Thailand has approved a proposal to allow hemp to be grown as a cash crop and for medical purposes in 15 of its districts.
Thailand's cabinet has legalized the growing of hemp for medical purposes, the Bangkok Post reports. Under the measure recently announced by the country's Office of the Narcotics Control Board (ONCB), the crop will be allowed in 15 districts in six provinces, including Chiang Mai, Chiang Rai, Nan, Tak, Phetchabun and Mae Hong Son. ONCB secretary-general Sirinya Sitdhichai says the new proposal will be implemented in the coming year.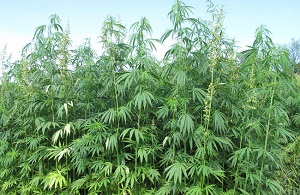 Growers will be limited to cultivating hemp that contains no more than 1 percent of tetrahydrocannabinol (THC), the psychoactive ingredient that causes a high. Those found growing hemp with higher levels of THC are susceptible to legal consequences. Besides being grown for its medicinal purposes, the hemp grown throughout the country will also be sold to licensed tobacco factories.
The government initiative is part of an effort to relax drug laws on substances with known medicinal benefits. The cabinet also plans to look into softening the laws on marijuana, methamphetamine, and kratom, a tropical tree that may help manage pain. Methamphetamine has been moved from a Type 1 narcotic to a Type 2 to allow for scientific research, while marijuana and kratom are already being studied.
Hemp and marijuana are both members of the Cannabis sativa L plant species, but hemp is typically grown for food, oil and fiber, and naturally contains lower levels of THC. Compared to marijuana, hemp contains more cannabidiol (CBD), a cannabinoid that has been shown to have significant antioxidant and neuroprotective properties in a patent by the United States National Institutes of Health. Thousands of studies examining the medicinal potential of cannabis have been completed and several more are currently in progress.
Thailand Justice Minister General Paiboom Koomchaya has said previously that he wants to remove marijuana and kratom from the country's list of prohibited narcotics. In a November meeting with officials and civil groups, the Justice Minister noted that prohibition has been unsuccessful and urged that the plants be treated as medicinal herbs.
Until things change, marijuana for medical or personal purposes remains illegal in Thailand, with use being punishable by up to 1 year in prison and a fine of up to $570 (THB20,000). Possession of up to 10kg is susceptible to up to a 5-year jail sentence and a maximum fine of $2,800 (THB100,000). According to Daily News, a community in Thailand is illegally using medicinal hemp oil to provide relief to their children suffering from epilepsy, cancer, and muscle weakness. In August, Coconuts Bangkok reported that efforts are being made by government and private organizations to investigate decriminalizing medical marijuana.
An online poll conducted by Thai Visa in August found that 80.5 percent of 379 participants were in favor of legalizing both recreational and marijuana legalization, while 12.81 percent support legalizing it for strictly medical purposes. Just 6.69 percent of respondents were against any type of legalization.
The hemp developments in Thailand are the latest in the worldwide shift toward the relaxing of cannabis laws. In the United States, nine states passed marijuana measures in November. Canada is expected to legalize recreational marijuana sometime this year. Marijuana Business Daily reports that nearly 20 countries have recently legalized cannabis possession and consumption to some degrees.
Source: Thailand Legalizes Hemp Farming for Medical Purposes – Medical Marijuana, Inc. News