Legalizing recreational marijuana, Canada begins a national experiment. This post from The New York Times reports how legal weed was celebrated amid euphoria and caution.
Canada on Wednesday became the first major world economy to legalize recreational marijuana, beginning a national experiment that will alter the country's social, cultural and economic fabric, and present the nation with its biggest public policy challenge in decades.

After 95 years of prohibition, Canada has legalized marijuana. We met with buyers, sellers, growers and students to hear what they had to say. Published OnOct. 18, 2018 Credit: The New York Times.
Across the country, as government pot retailers opened from Newfoundland to British Columbia, jubilant Canadians waited for hours in line to buy the first state-approved joints. For many, it was a seminal moment, akin to the ending of Prohibition in the United States in the 1930s.
It was also an unlikely unifier, coming at a time when Canada has been buffeted by bruising trade talks with the United States and has seen its prime minister, Justin Trudeau, repeatedly ridiculed by President Trump. Canada is the second country in the world, after Uruguay, to legalize marijuana.
"I have never felt so proud to be Canadian," said Marco Beaulieu, 29, a janitor, as he waited with friends outside a government cannabis retailer in the east end of Montreal. "Canada is once again a progressive global leader. We have gay rights, feminism, abortion rights, and now we can smoke pot without worrying police are going to arrest us."
Canadians broadly support marijuana legalization, but amid the euphoria, there was also caution.
"Legalization of cannabis is the largest public policy shift this country has experienced in the past five decades," said Mike Farnworth, British Columbia's minister of public safety.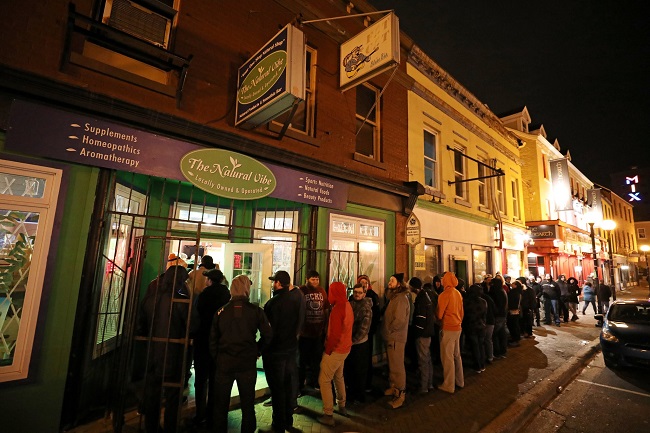 "It's an octopus with many tentacles, and there are many unknowns," he added. "I don't think that when the federal government decided to legalize marijuana it thought through all of the implications."
In a stinging editorial published on Monday, for example, the Canadian Medical Association Journal called the government's legalization plan an "uncontrolled experiment in which the profits of cannabis producers and tax revenues are squarely pitched against the health of Canadians."
It called on the government to promise to change the law if it leads to increased marijuana use.
Under Canada's new federal cannabis act, adults will be allowed to possess, carry and share with other adults up to 30 grams of dried cannabis, enough to roll roughly 60 regular-size joints. They will also be permitted a maximum of four homegrown marijuana plants per household in most provinces.
Marijuana for medical purposes has been legal in Canada since 2001, and about 330,000 Canadians, including cancer patients, are registered to receive it from licensed producers.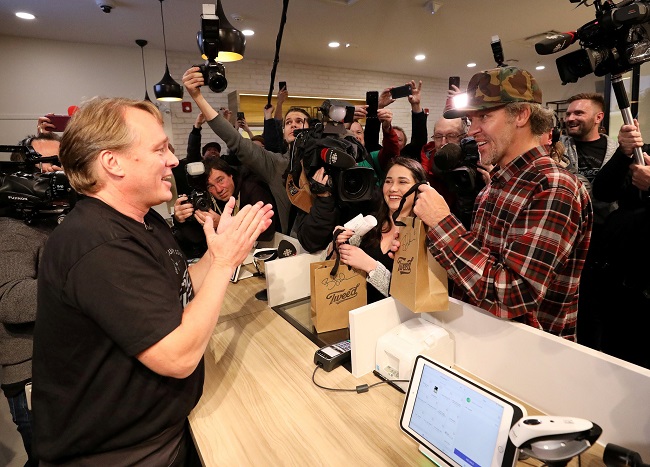 Pre-rolled joints, fresh or dried marijuana flowers, and cannabis oil are all permitted under the law. Cannabis edibles — like pot-infused jelly beans, peanut butter and coffee — won't be legal for another year.
According to Canada's national statistics office, 4.9 million Canadians used cannabis last year and consumed more than 20 grams of marijuana per person.
On Wednesday morning, the government announced that it would introduce legislation to make it easier for Canadians who had been convicted of possessing small amounts of marijuana to obtain a pardon.
While the government is not offering a blanket amnesty, Ralph Goodale, the public safety minister, said at a news conference in Ottawa that as "a matter of basic fairness," the government would seek to end the minimum waiting period of five years to apply for a pardon as well as waiving the fee of 631 Canadian dollars.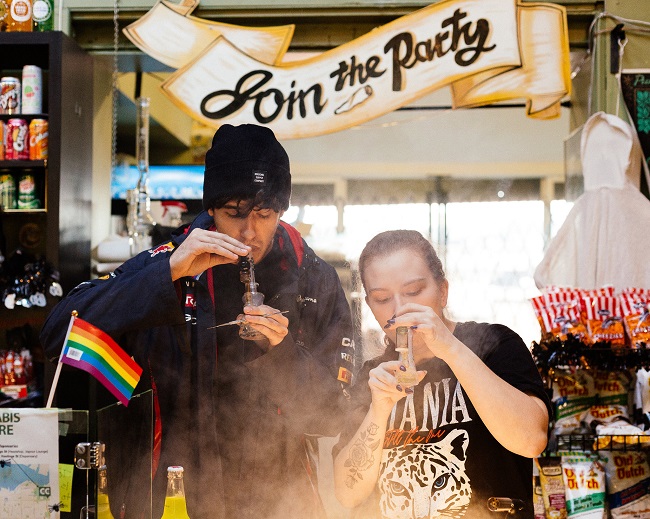 The federal government has left the country's 13 provinces and territories to carry out the new legislation and set their own rules, creating a patchwork of regulations. Among many open questions are how the police will test drivers who may be high and how employers deal with employees who smoke before coming to work.
Bernard Le Foll, a specialist in addiction at the Center for Addiction and Mental Health in Toronto, a leading teaching hospital and research organization, said that although the center supported legalization, he was concerned that the public dissemination of information about risks had been insufficient.
"Cannabis is not a benign substance," Dr. Le Foll said. "There is a clear risk of addiction, and it can produce significant mental health issues if used by the wrong kind of people."
He added, "It took decades for the public to understand the risks of cigarettes, and the legalization of cannabis has taken place only over a few years."
Jean-Sébastien Fallu, an associate professor of applied psychology and a specialist in addiction at Université de Montréal, said he particularly worried about the effects on young people.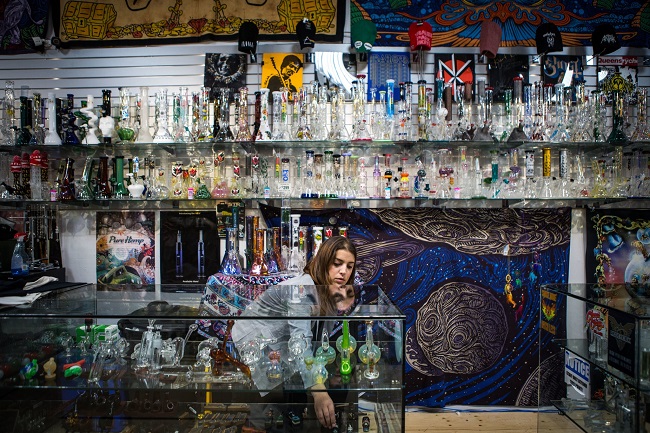 "We don't want young people to feel stigmatized, for example, if they don't use cannabis," Professor Fallu said.
The legalization of cannabis has led to a so-called "green rush," with licensed cannabis growers pressing to get a foothold in what is expected to be a $5 billion industry (6.5 billion Canadian dollars) by 2020, buttressed by the expected arrival of thousands of pot tourists from the United States.
After months of soaring share prices, though, the first day of legal marijuana sales initially saw steep drops in the value of marijuana stocks. That reversed somewhat in the afternoon, leaving the largest companies' shares down just slightly by the end of trading. Many analysts say the value of legalization was long ago priced to the shares' value.
At the government cannabis store in Montreal — one of 12 in Quebec — a line stretched across a long city block on Wednesday morning. Some of the hundreds of people had waited since 3:30 a.m., anticipating the store's 10 a.m. opening.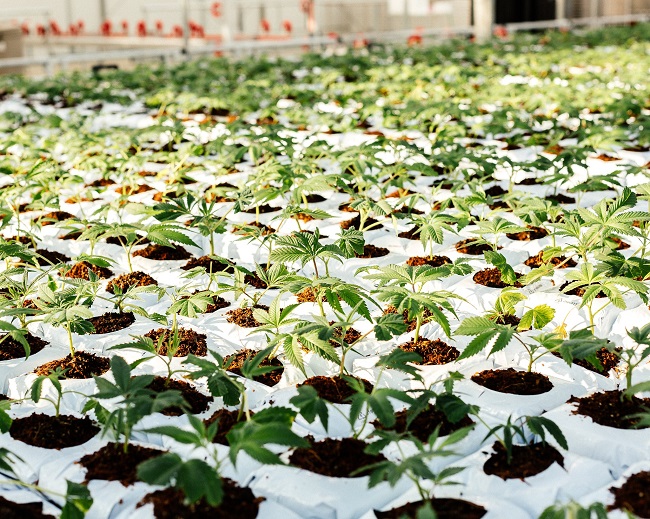 Kate Guihan, 29, a beautician, said she planned to celebrate the "historic moment" on Wednesday night with several puffs on a joint. The low cost of government pot, she added, was a big draw for her, along with the fact that legal marijuana was screened and devoid of contaminants.
In Halifax, the mood was similarly buoyant.
"We are witnessing history," said Shawn King, the host of a countdown to legalization on a local radio station. "Marijuana prohibition is ending after 96 years. There's going to be a generation of people that never knew it was ever banned."
Inside a government retailer in Halifax that looked like an Apple store, shoppers browsed for products including "Ghost Train" and "Lemon Skunk." Bongs were on display. Some shoppers bought weed, and others accessorized.
Others across Canada were ordering pot online from government stores.
As online demand soared, stocks quickly ran out, creating fears of marijuana shortages.
In New Brunswick, the government cannabis agency provided a step-by-step guide on its website on how to roll a joint.

At a news conference, Ralph Goodale, Canada's public safety minister, said the government would introduce legislation to make it easier for Canadians convicted of possessing small amounts of marijuana to obtain a pardon. Published OnCredit: Image by Adrian Wyld/The Canadian Press, via Associated Press
The stated rationale for legalizing cannabis was to tame an illegal multibillion-dollar trade. But from Toronto to Winnipeg to Vancouver, hundreds of illegal shops have indicated that they have no intention of shutting down, and the black market supply chain remains deeply entrenched.
In Toronto on Wednesday, revelers — some wearing T-shirts that said "Weed Won" — packed a cannabis lounge in the city's bohemian Kensington Market, where some were smoking black market pot to the sound of reggae music.
Toronto had 92 illegal dispensaries the day before legalization, though 56 were shut down Wednesday afternoon. One had a "For Rent" sign inside its window. Others were shuttered.
In Vancouver, dozens of illegal marijuana dispensaries defied the new law by selling, among other things, outlawed edible cannabis and marijuana-infused face creams.
Some illegal shops in both cities are hoping to get licensed.
Chief Constable Adam Palmer of the Vancouver Police Department, who is also the president of the Canadian Association of Chiefs of Police, said this week that at a time of limited resources, policing marijuana would not suddenly become law enforcement's primary concern.
"Fentanyl kills 11 Canadians a day," he said, referring to the powerful synthetic opioid that is a public health scourge in some cities like Vancouver. "Marijuana does not."
He added, "I don't expect a big crackdown on day one."
Featured Image: People gathered in Toronto to watch the "bud drop" at the stroke of midnight, in celebration of the legalization on Wednesday of recreational cannabis use in Canada. Credit: Ian Willms/Getty Images
Source: Legalizing Recreational Marijuana, Canada Begins a National Experiment – The New York Times