Marijuana industry employment is expected to see an annual growth of 220 percent in 2019. This post from Westword takes a closer look at the ranking of marijuana jobs by paycheck.
The legal marijuana industry is booming, according to a new report from one of commercial pot's largest job recruiters. But which jobs are paying the most?
In a recent analysis of the marijuana industry's job and salary rates, Vangst, the self-proclaimed "Monster.com of the cannabis industry," says it expects pot industry employment to see an annual growth of 220 percent in 2019. Using previously compiled data and a survey of over 1,200 marijuana companies, Vangst reports that salaries at licensed pot businesses (those directly touching the plant) grew over 16 percent in 2018, with industry job listings increasing by nearly 700 percent during a seven-month period between January and August.
With medical and retail marijuana continuing to spread across the country, Vangst sees a lot of opportunity for those trying to jump into an emerging industry. However, those starting on the ground floor should be prepared to pay for their own health insurance. According to Vangst, only 46 percent of pot companies offer medical, dental and vision insurance, while 21 percent don't provide any employee benefits at all.
Health care and employee benefits are provided by most high-paying jobs, but which positions are those? Cultivation directors — or master growers, as some operations like to call them — earned the most money for employees who work directly with the plant, followed (in order) by extraction directors, compliance managers, outside sales representatives and dispensary managers. Not surprisingly, budtenders and trimmers are paid the least.
Vangst's study didn't elaborate on some of the other, mid-level jobs at cultivations, extraction operations and dispensaries; further from the plant, licensed marijuana businesses also pay good money for competent marketing, public relations, human resources and accounting employees.
But if you want to get as close as possible to the plant, here are the going rates: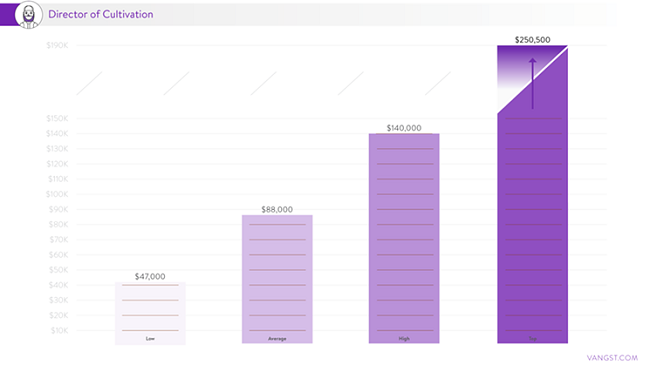 Cultivation director
Low: $47,000
Average: $88,000
High: $140,000
Top: $250,500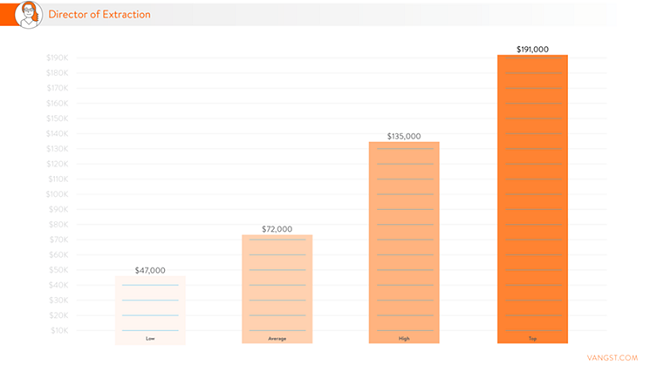 Extraction director
Low: $47,000
Average: $72,00
High: $135,00
Top: $191,00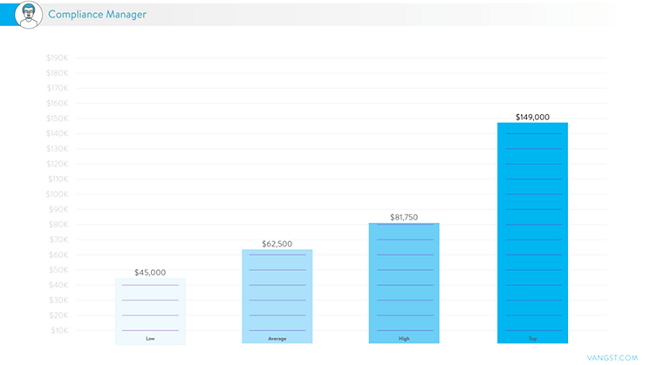 Compliance manager
Low: $45,000
Average: $62,500
High: $81,750
Top: $149,000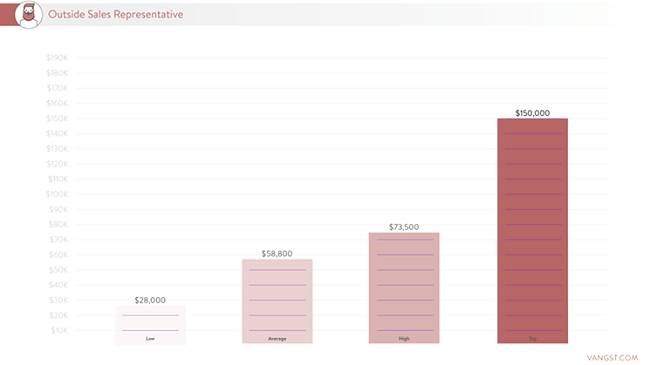 Outside sales representative
Low: $28,000
Average: $58,800
High: $73,500
Top: $150,000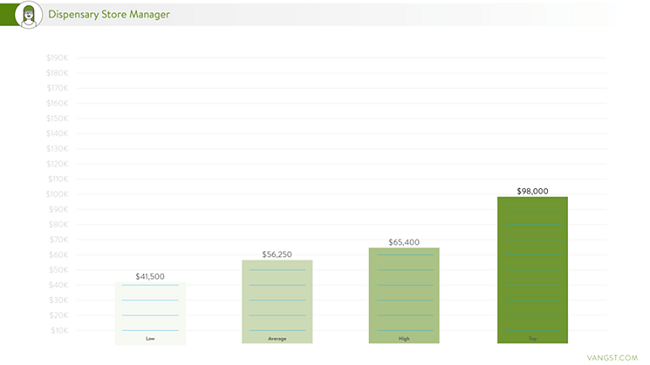 Dispensary manager
Low: $41,500
Average: $56,250
High: $65,400
Top: $98,000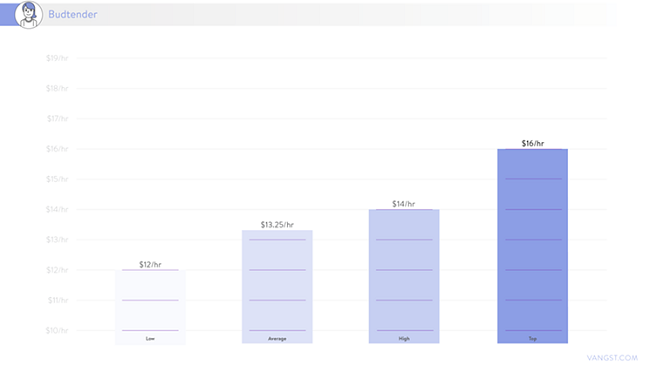 Budtender (per hour)
Low: $12
Average: $13.25
High: $14
Top: $16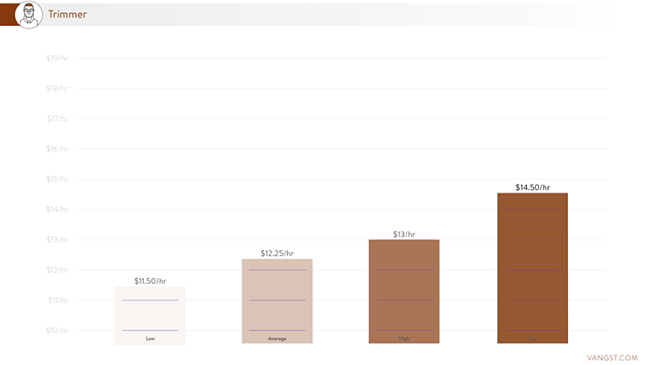 Trimmer (per hour)
Low: $11.50
Average: $12.25
High: $13
Top: $14.50
Featured Image: Which jobs do marijuana industry owners value the most?  Source: Jacqueline Collins
Source: Marijuana Industry Jobs Ranked by Paycheck | Westword