The marijuana stock bubble may already be bursting. The North American marijuana index has plunged more than 45% in six months. This post from The Motley Fool discusses the possible reasons.
Following years of lobbying and months of debate, the big day for Canada is just over two-and-a-half months away — Oct 17. After Parliament passed the Cannabis Act, Canada is on track to become the first industrialized country in the world, and second overall behind Uruguay, to wave the proverbial green flag on adult-use marijuana.
As Wall Street analysts and retail investors will tell you, the legal cannabis industry is big business. Cannabis research firm ArcView found that legal weed sales in North America climbed 33% to $9.7 billion in 2017, and they're on track to nearly hit $25 billion by the end of 2021. A lot of that near-term growth will come from Canada's recreational pot legalization, which should add an estimated $5 billion in annual sales.
Generally speaking, going from a few hundred million dollars in sales from medical cannabis, and via exports to foreign countries where medical pot is legal, to billions of dollars in revenue is a big deal. This is why investors have significantly driven up the valuations of marijuana stocks in anticipation of this growth.
History says investors are going to overshoot on marijuana stocks…
Unfortunately, marijuana stocks are probably going to fall victim to a long-perpetuated trend in the stock market of overestimating the impact and/or profitability of a high-growth or game-changing new technology or product. It usually takes years for the companies behind a new technology or a fast-growing product to establish a foundation and mature. However, investors have a hard time looking past superficial growth estimates, and as a result run the risk of seeing their investment(s) go up in smoke.
Don't believe me? Look at pretty much any new game-changing technology or product over the past 25 years. Whether it's the advent of the internet, business-to-business commerce, decoding the human genome, the introduction of 3D printing, or the emergence of blockchain technology, the result has been the same. In each instance, a rapid rise in the valuations of the public companies behind these technologies or products eventually gave way to disappointment and considerably lower share prices.
Now, this isn't to say that these game-changers haven't succeeded over the long run. There are a handful of internet companies that've gone on to make investors a fortune, even after the bursting of the dot-com bubble. The point being that it often takes years for a new technology or product to mature, and for investors' expectations to properly align with top and bottom-line growth prospects.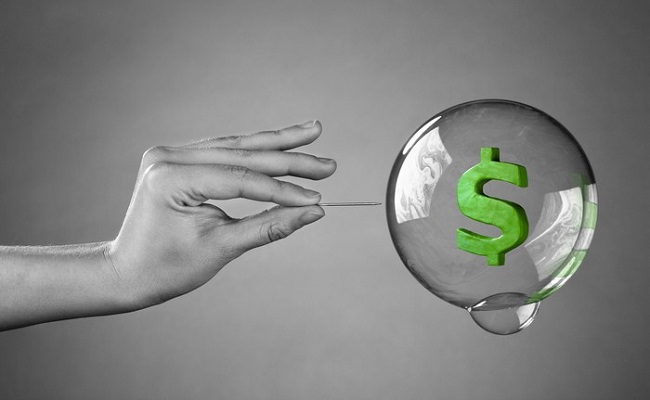 … And they may already have
So, what does this have to do with the legal cannabis industry?
According to the closing values of the North American Marijuana Index, which tracks the share prices of leading U.S. and Canadian marijuana stocks, the value of the index plunged by 46% from peak to trough between mid-January and mid-July. While it's still quintupled in value since February 2016, it would appear that the bursting of the marijuana stock bubble is already well under way.
How did investor expectations get so far ahead of reality, you ask? Probably the biggest disassociation has to do with the bottom lines of marijuana stocks. Investors are of the belief that marijuana stocks will be rolling in the dough as sales rapidly climb. Meanwhile, Wall Street is of the opinion that pot stocks will struggle to earn a meaningful per-share profit.
This difference of opinion arises for two key reasons.
The supply-and-demand outlook is unknown
First, as noted, there is no precedent to a developed country legalizing recreational marijuana before. Therefore, there's a big unknown as to what'll happen with the supply-and-demand outlook. Though demand could outpace supply initially, with many Canadian growers still nowhere near at full capacity, by 2020 there could be quite the glut of domestic supply. Even with the expectation that foreign markets will gobble up a lot of production, there are no guarantees that 1 million or more kilograms in oversupply will be purchased by overseas markets.
And what few examples we do have of states legalizing recreational pot to the south of Canada — Colorado, Washington, and Oregon — bear worrisome results. In all three states, oversupply ran rampant within just a few quarters, pushing the per-gram price for retail and wholesale dried marijuana down by as much as 80%. It appears as if commoditization of dried cannabis is likely, which could adversely impact margins and make it considerably tougher for Canadian marijuana stocks to hit investors' lofty profit expectations.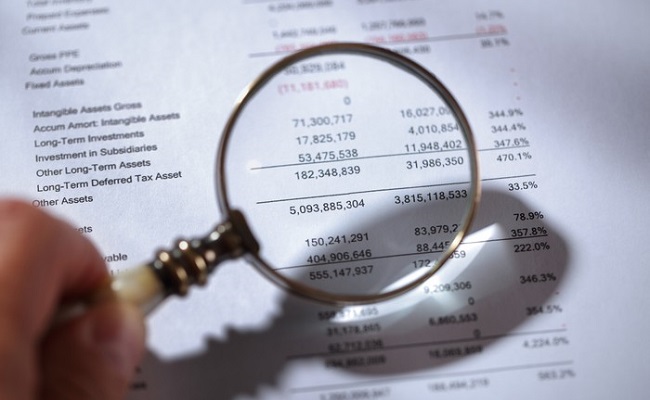 Dilution will adversely impact per-share profits
The second issue is ballooning of outstanding share counts (i.e., dilution) caused by countless bought-deal offerings. A bought-deal offering involves the sale of common stock, convertible debentures, stock options, and/or warrants in order to raise capital.
If there's a silver lining to bought-deal offerings, it's that they provided the capital marijuana stocks needed to expand their production capacity to (hopefully) meet consumer demand. Remember, until the Cannabis Act passed, it was virtually impossible for traditional financial institutions to offer basic banking services to the pot industry.
The downside here is that bought-deal offerings are ballooning the number of shares marijuana stocks have outstanding. That's going to make it incrementally harder for pot stocks to turn a meaningful profit, since net income is divided into the number of shares outstanding in order to yield earnings per share (EPS).
As an example, Aurora Cannabis (NASDAQOTH:ACBFF) has seen its share count grow from a little over 16 million at the end of fiscal 2014 to what could be in the neighborhood of 1 billion shares when its $2.5 billion, all-share acquisition of MedReleaf is complete. Aurora has been issuing stock like it's going out of style to pay for its MedReleaf and CanniMed acquisitions, as well as cover the construction of the Aurora Sun facility in Medicine Hat, Alberta. As a result, Aurora Cannabis would need 100 million Canadian dollars in annual profit just to earn CA$0.10 in EPS. And based on its current share price, that'd only be good enough for a P/E of 60, which is extremely pricey.
In other words, more pain may be ahead for marijuana stocks as the bubble continues to deflate, even with big revenue figures on the way.
Featured Image Source: GETTY IMAGES
Source: News Flash: The Marijuana Stock Bubble May Already Be Bursting