Portland Commissioner Dan Saltzman wants to consolidate pot shops in a downtown Green Light District to cater to 'green' tourism. This post from The Weed Blog discusses the impact this step is likely to have on marijuana businesses and consumers.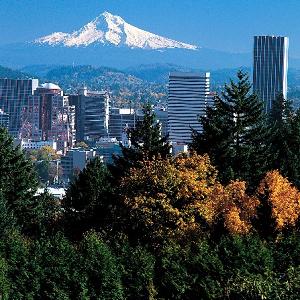 Portland, Oregon is home to one of the best marijuana scenes on the planet, and it's getting better everyday. There are so many marijuana stores in Portland right now that you can almost drive down any busy street and see multiple marijuana stores. Oregon has always been home to amazing marijuana growers, and now many of those growers are taking their harvests to PDX stores to sell them to the masses. Portland's City Commissioner Dan Saltzman wants to create a 'green light district' in Portland to concentrate marijuana outlets. Per Willamette Week:
Portland Commissioner Dan Saltzman says he wants to ease the city's restrictions on pot stores downtown to spur development of a "green light district."

"We have a nightlife district," he says, "why not have a green light district?"

Saltzman says easing the rules downtown would make it possible for businesses to cater to tourists, while also protecting the rest of Portland's neighborhoods from the impact of having a lot of pot shops in one place.

"Downtown," he says, "can cater to 'green' tourism—a new kind of green tourism."
I like the idea of a green light district, but I don't want to see it come at the expense of having outlets in other parts of the city. Moving a dispensary is not cheap, and isn't fair to owners that have established roots in particular neighborhoods. How do TWB readers feel about a green light district? I know that a lot of people hangout in downtown Portland, but people also hang out a lot on the East side of town, which is where I spend almost all of my time when I'm in PDX. I would hate having to cross the bridge into the busy downtown area of Portland to buy marijuana. I'd willingly pay more to not have to go through that hassle, personally. There could be an issue with a green light district and spacing requirements at the state level, but Portland tends to do what it wants, so I would assume that if the city wants a green light district, they will get it without state interference.
Source: Portland City Commissioner Wants To Create A 'Green Light District' For Marijuana Stores | The Weed Blog