All 10 Nanaimo pot dispensaries were hand-delivered a letter with orders to cease sales. According to the Nanaimo RCMP, pot dispensaries are against the law. This post from CBC News reports the police crackdown on Nanaimo pot dispensaries in British Columbia, of which the Justice Minister is unaware.
Canada's new justice minister has questions about the recent Nanaimo RCMP crackdown on pot shops, after 10 shops received letters from police, asking them to cease sales within seven days or risk criminal charges.
Canada's new justice minister has questions about the recent Nanaimo RCMP crackdown on pot shops, after they sent out letters asking 10 shops to cease sales.
"We were very clear in our platform and certainly we will be moving forward with this. I will be having discussion with my colleague [Public Safety] Minister Goodale on this matter," Wilson-Raybould told CBC's Early Edition this morning.
In the letter, which was hand-delivered on Thursday, Sgt. Rob Christenson ordered dispensaries to halt the sale of all marijuana products, or shop employees and customers could face prosecution under the Controlled Drugs and Substances Act.
Nanaimo RCMP told CBC that 10 businesses received the letter outlining their "concerns and the potential ramifications related to business practices which do not comply with the current Controlled Drugs and Substances Act (CDSA)."
"[Our] actions are related to our ongoing commitment to public safety and community safety initiatives. It is important that our position be made very clear," Const. Gary O'Brien wrote in an email to CBC.
Pot shop owners were quick to voice their concerns.​
"We are shocked. We're disgusted. We're crushed," said Brandy Cavanaugh, manager of Mid-Island Health and Wellness.
She says there are about 10 dispensaries in Nanaimo and closing them will push pot back into the black market.
"This is putting [marijuana] back onto the streets. This is putting crime back onto the streets. This is putting it back into the children's hands when it is not regulated."
Similar letters have been sent to marijuana shops in Vancouver and the Sunshine Coast, prior to the recent federal election.
While technically all medical marijuana dispensaries in Canada are illegal, shutting them down is unconstitutional and court challenges would waste money, said Kirk Tousaw, a lawyer with cannabis law expertise.
"I had hoped that we were into a period of transition towards more rational approach to medical cannabis in this country with the change of government."
Nanaimo dispensary owners met last night to discuss their next steps, with many planning to fight to remain in business.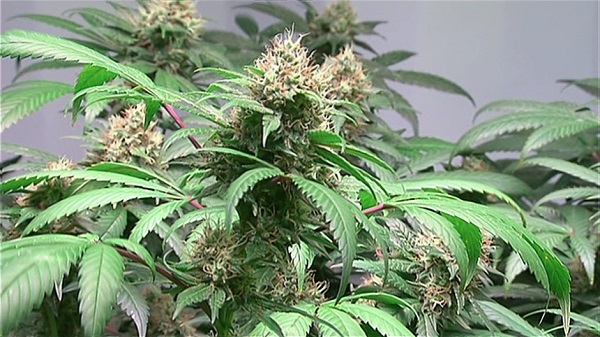 Source: Nanaimo RCMP crackdown on pot shops: justice minister unaware