Medical cannabis has shown promise as a treatment for Alzheimer's. This post from Green Rush Daily shares the best 10 cannabis strains for this disease.
Researchers are beginning to discover the best weed strains for Alzheimer's disease.
Usually, the cannabinoid CBD (cannabidiol) steals the show in the medical cannabis arena. And most of the time, that attention is well-deserved. CBD is a highly reactive, yet non-psychoactive chemical. It can treat inflammation, pain, epilepsy, and other neurological disorders. Alzheimer's, too, is a neurological disorder. But it's also somewhat of an exception to the CBD rule. To the contrary, the best weed strains for Alzheimer's disease are high in THC and low in CBD.
10. Electric Kool Aid (Hybrid)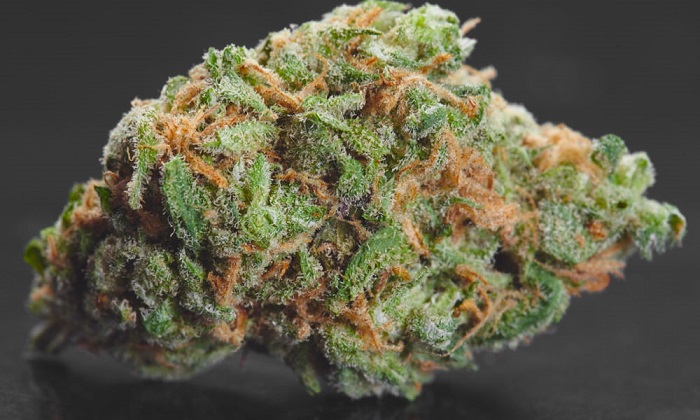 Electric Kool Aid is easily one of the best daytime weed strains for Alzheimer's disease. It's a flavorful 60/40 sativa/indica hybrid that blends the effective therapeutic powers of Purple Diesel. Electric Kool Aid's sativa-leaning genetics keeps the mind uplifted while the hashy indica effects relax the body.
9. Dutch Dragon (Sativa)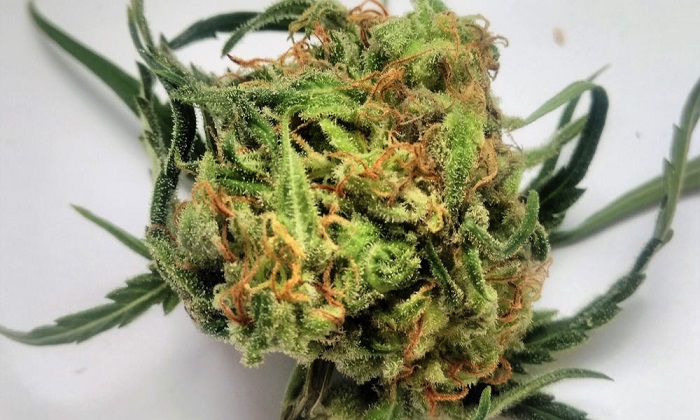 Dutch Dragon is another potent THC-driven strain with fruitful flavors and an intense, long-lasting high. For Alzheimer's patients, Dutch Dragon can lift the mood while increasing mental alertness.
8. Acapulco Gold (Sativa)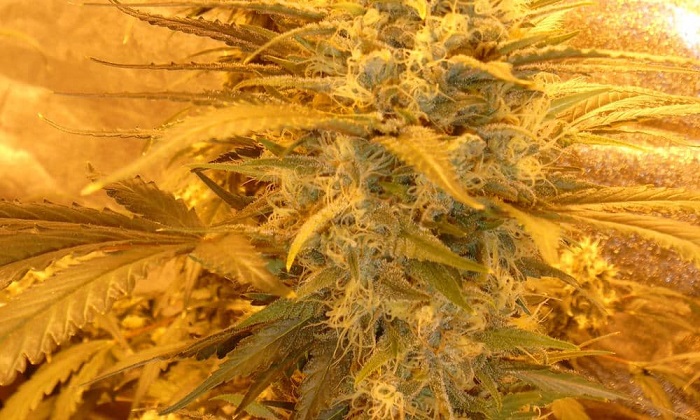 Acapulco Gold is one of the most widely known strains among recreational users looking for an energetic and uplifting high. Thought to be one of the most elite and enjoyable strains ever, Acapulco Gold's pain-managing powers come from its 25 percent THC content.
These traits also make it a fantastic medical strain. Ultimately, Acapulco Gold is simply one of the best weed strains for Alzheimer's disease because of its strengths as an all-around treatment for the disease and many of its related symptoms.
7. Lavender Haze (Sativa)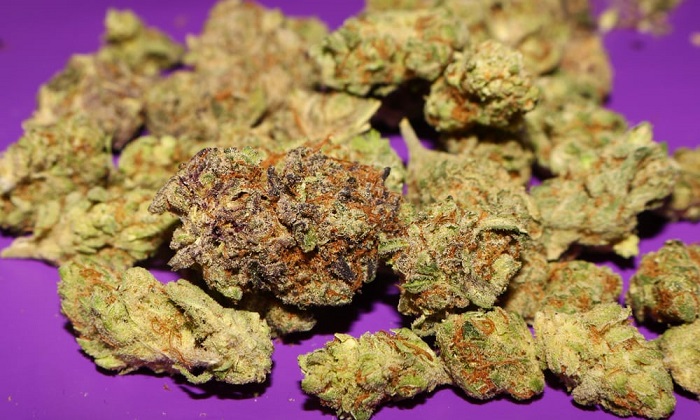 Another great daytime sativa, medical patients cherish Lavender Haze for its gentle and balanced effects. A mood-lifting euphoria is rounded out with soothing body sensations. This is a very powerful Haze strain, with medium-to-high THC content. Patients report focused and aware highs.
6. Green Crack (Sativa)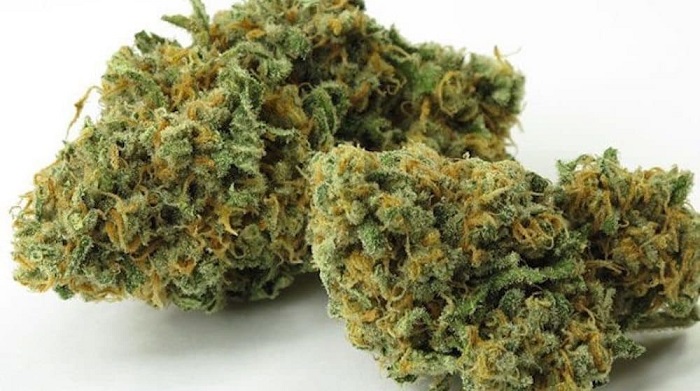 Green Crack has risen to serious popularity as a recreational strain, but its origins lie in treating depression, anxiety, and pain related to inflammation for medical patients. This strain's THC content can vary significantly, ranging from 15 to 25 percent. But for Alzheimer's patients, the virtually zero CBD content of Green Crack helps ensure they get the most plaque-busting power out of this strain.
5. Bio Jesus (Hybrid)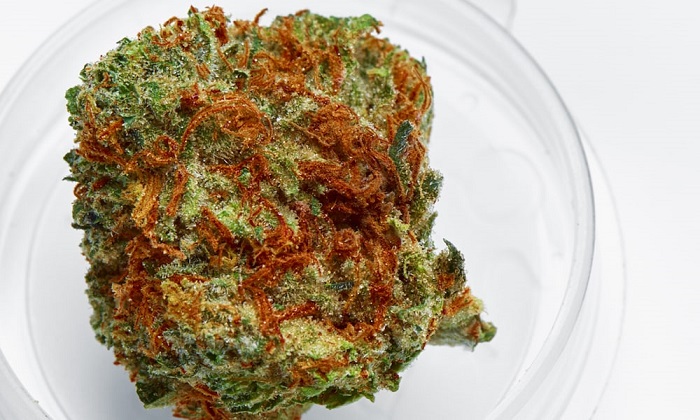 Bio Jesus has a relatively lower THC content than many of the strains on this list. But the fact that the CBD content in this strain can get as low as .01 percent means that the amyloid-inhibiting power of THC can take full effect.
4. LSD (Hybrid)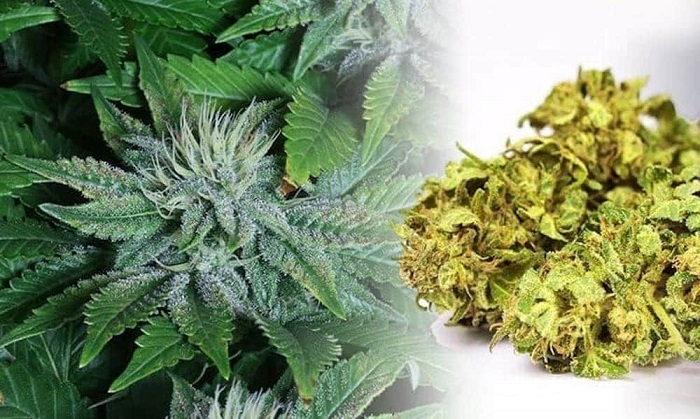 LSD may technically have hybrid genetics, but its spirit is indica through and through. As its name implies, LSD provides a seriously cerebral, nearly hallucinogenic high. Therefore, it might be better for adult patients who are familiar with the effects of THC. With 24 percent THC on average, LSD is a serious strain for dealing with depression and other mood disorders related to dementia.
3. White Russian (Hybrid)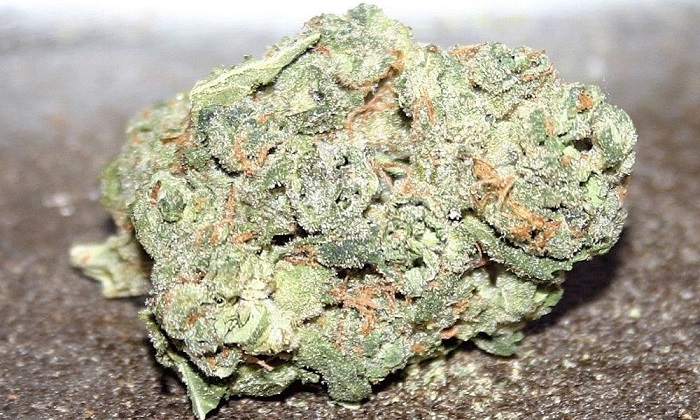 White Russian is a cross between two strains that are popular among medical cannabis users. Mixing AK-47 with White Widow, White Russian regularly achieves a THC content above 20 percent. Its sativa bias makes it an effective daytime strain for Alzheimer's patients. The uplifting high helps beat stress and depression.
2. The OX (Indica)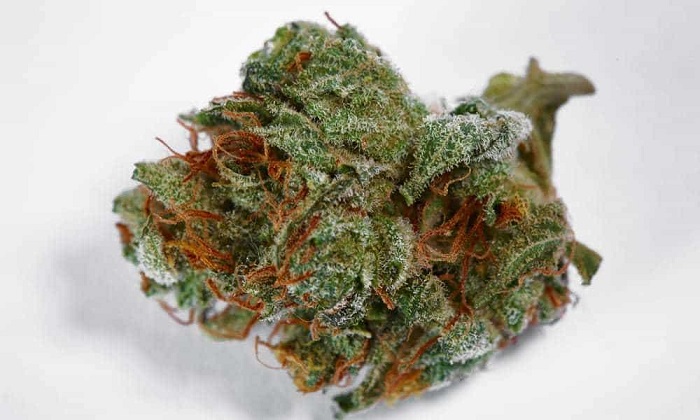 The OX is an ideal CBD-heavy strain for treating inflammation that aggravates Alzheimer's disease. First, the CBD profile is thanks to the Bubba Kushgenetics at the core of The OX. Medical patients use the OX for its effective pain and inflammation reduction. For similar reasons, the OX is also a great weed strain for arthritis. With only mild psychoactive effects, the OX is best used alongside a strain with higher THC content.
1. Blissful Wizard (Hybrid)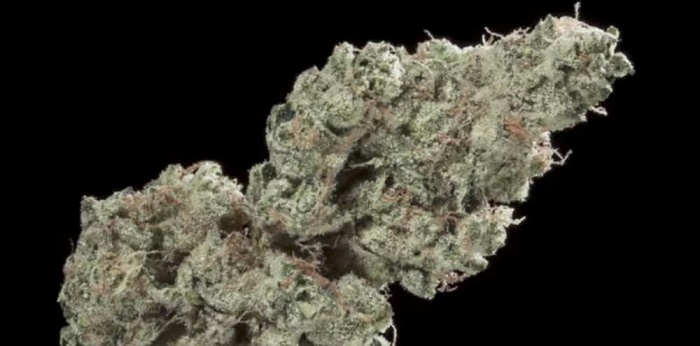 One of the best weed strains for Alzheimer's disease, Blissful Wizard clocks in at an astounding 30-34 percent THC. This strain might be too strong for new medical cannabis patients. However, its accelerating, intense high annihilates depression, fatigue, and other mood disorders. But the THC content also reduces inflammation. Such a serious dose of THC has the potential to slow the progression of Alzheimer's disease.
Final Hit: Best Weed Strains For Alzheimer's Disease
According to the Alzheimer's Association, more than five million Americans are living with the disease. And it's the sixth-leading cause of death in the country. Those suffering from the disease experience mental confusion, difficulty thinking and understanding, mood swings, loss of appetite, and a range of other symptoms.
Currently, no cure exists. But medical cannabis shows promise as a treatment that can slow brain degeneration in patients with Alzheimer's. Doctors believe protein fragments known as beta-amyloid is the cause of Alzheimer's disease. This hypothesis has helped researchers discover that THC, the psychoactive chemical in cannabis, can protect the brain from cell death. THC also helps ease the symptoms of Alzheimer's.
A study conducted in 2014 showed that small doses of THC reduce the production of the beta-amyloid, which may protect against the progression of Alzheimer's disease. Besides that, THC is a natural and safe amyloid inhibitor.
So to sum up these findings, the best weed strains for Alzheimer's disease are those that offer significant THC content. Since CBD acts to inhibit THC, strains low in CBD allow the THC to act more effectively.
On the other hand, CBD is a proven anti-inflammatory substance, and physicians believe inflammation can exacerbate Alzheimer's disease. Therefore, this list contains some well-balanced THC-CBD strains as well as strains with high THC. Hence, we're looking primarily at sativas and sativa-dominant hybrids.
Source: 10 Best Weed Strains For Alzheimer's Disease • Green Rush Daily