CBD is entering the mainstream through enticing beauty products. Just another means for the healing potential of CBD to reach the people. This post from The Fresh Toast showcases a few wellness items likely to blow up.
Cannabis is breaching dams left and right in the world of consumers, and beauty products may be the latest stream to flood the valleys of anxious buyers. Cannabis infused beauty products are a growing segment of both respective industries, and this is very much due to the rapid dissemination of CBD efficacy studies and premium brands' marketing techniques.
Once relegated to a single case in the dispensary and black market formulations from eager, brilliant people, CBD infused beauty in particular has finally landed squarely in the sights of the everyday beauty consumer. It's only a matter of time before L'Oreal drops a line at the drugstore, you can already find Ouai CBD Scalp Scrub at Sephora. From Milk Makeup's Kush Fiber Eyebrow Gel to celebrity endorsed body creams, it's all happening.
The spot to catch the best vibe of the most powerful trends and movements in the beauty world is at IBE, the Indie Beauty Expo in NYC, where CBD beauty was out and proud last month.  It's at this gathering that brands test their virality in real time, generating tons of Instagram posts and word-of-mouth testimonials that you literally cannot pay for. Plus, it's well-tread by beauty bloggers and big glossy editors, who play a large role in what becomes big sales.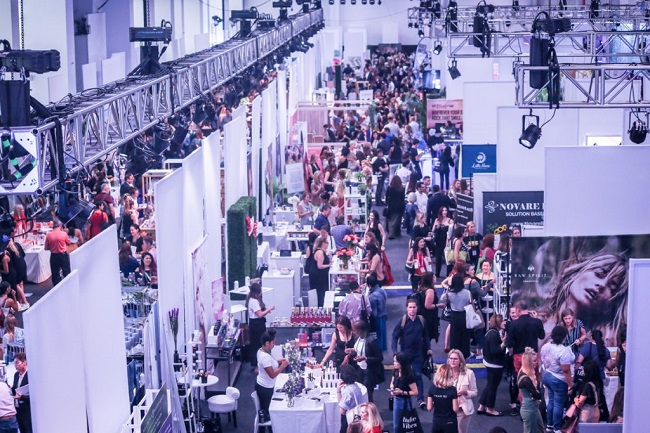 There were 240 different brands with unique takes on this new star ingredient. And though that's a small percentage of the attendees, it's a huge step towards some very exciting developments in the world of personal care products.
Focused on pure shea butter and organic hydrosols, Shea brand started infusing CBD into their products in plastic free containers so you can have a limited ingredient experience that's infused with THC-free isolate from hemp.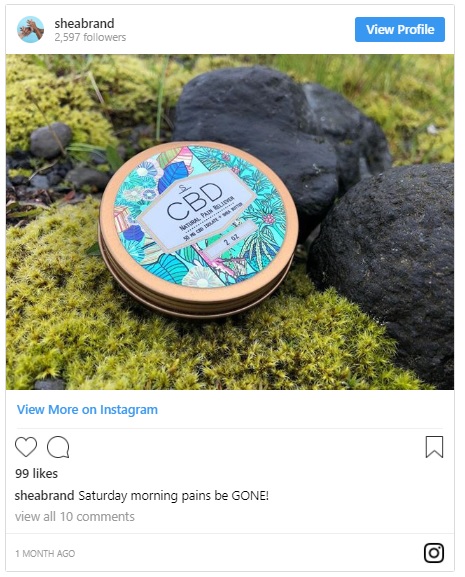 This brand is working high end botanicals and CBD into anti-aging and pain management products.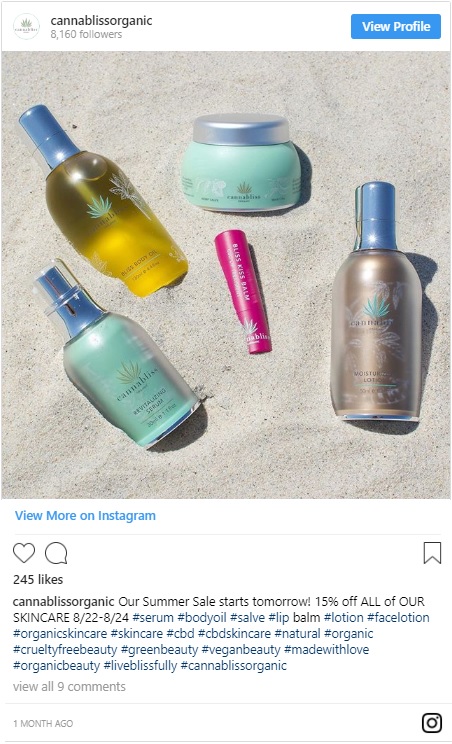 The witchiest little corner of the IBE was the most innovative CBD beauty stop. Rad Ritual sells CBD infused products for your whole body, but CBD and herb infused period tincture Womb Boom with a tiny sponge is the most genius thing yet.
2018 is the year we saw many barriers in beauty continue to be busted, and CBD (and eventually THC and full spectrum cannabis) need to reach the people by any means necessary. The healing potential and, even furthermore, beauty aid potential is going to shake the foundation as we know it.
Featured Image: Courtesy of the Indie Beauty Expo
Source: How CBD Is Entering The Mainstream Through Beauty Products – The Fresh Toast