A new senate bill will allow marijuana oil to be administered to children in Delaware schools for treating epilepsy. This post from Delmarva Now reports the introduction of Senate Bill 181 and what it can do for children.
Piggybacking on "Rylie's Law," a newly introduced bill would allow Delaware schools to carry and administer marijuana oil on their premises.
Senate Bill 181 would allow qualified caregivers to carry and administer marijuana oils to students who receive the treatment for epilepsy.
It's an extension of legislation passed last year to allow a narrow subset of minors in the state to enroll in its medical marijuana treatment program. Specifically, it allowed those with intractable epilepsy to receive treatment through the substance and only in oil form, which advocates say does not cause intoxication.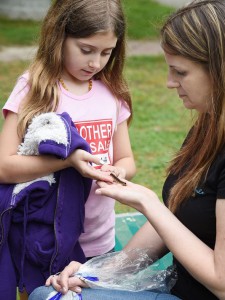 The bipartisan effort was driven by the story of Rylie Maedler, a Rehoboth Beachelementary school student who suffered acute seizures following surgery to remove a benign but aggressive tumor that spread from her jaw to the palate of her mouth.
However, Sen. Ernie Lopez, R-Lewes, said the law didn't quite go far enough.
"Sometimes, the medicine needs to be dispersed multiple times during the day," Lopez said. "There should be no barrier for wellness for children."
As the bill's main sponsor, he said he views its administration at schools "like a nurse administering an epipen" and said only adults who are pre-qualified to properly apply the oil would be allowed to carry it. He added he has yet to see any opposition from either side of the political aisle and House Speaker Rep. Peter Schwartzkopf, D-Rehoboth Beach, has also thrown his support behind the bill.
The push for a more expanded use of medical marijuana is one that has grown across the nation, but yet to catch on at the federal level.
Medical marijuana is available in nearly half the country and a CBSNews Poll in 2014 showed 81 percent of the country "think doctors should be allowed to prescribe small amounts of marijuana for patients suffering from serious illnesses."
And while the Republican-led House of Representatives has allowed state-run medical marijuana facilities and research to continue, they've blocked measures to allow for federal research on the topic as recently as last year.
When speaking about the measure, Lopez continually referred to the fact that he hadn't heard of any opposition to the bill. It's currently in the Senate's Health & Social Services Committee, where the body has yet to give either a favorable, unfavorable or "on its merits" report.
"If there is a parent chaperoning a field trip … that parent should be able to administer those oils to that (qualified) child," Lopez said. "I think right now, more than anything else, it's hard for me to criticize anyone who's trying to find the wellness of a child."
"People get it. This could be their child," he added.
Drafts of the bill have been sent to both the Delaware Association of School Nurses and Delaware Association of School Superintendents for review, Lopez said.