An environmentally friendly high-tech company "crosses the green line" and becomes the first publicly listed cannabis company. This post from The Telegraph traces the origin of the first cannabis company to hit Wall Street.
A broken neck in a surfing accident triggered a dramatic career change for Derek Peterson, a former Wall Street banker who now heads listed cannabis company Terra Tech.
Having broken his neck in a surfing accident, Derek Peterson had first-hand experience of the painkilling benefits of cannabis.
Doctors had prescribed Dilaudid, an opiate drug that had horrendous side effects as doctors tried to wean him off it.
Unable to cope with the night sweats and the misery of cold turkey, he sought an alternative: cannabis.
"It was an epiphany, a light-bulb moment," he told the Telegraph.
It led to a dramatic change of career from Wall Street banker to head of the first publicly listed company to "cross the green line" and make products from cannabis.
Peterson had been responsible for handling a $100m fund until he was sacked by Morgan Stanley in late 2010.
The bank took exception to his sideline – operating a company selling equipment to cannabis growers.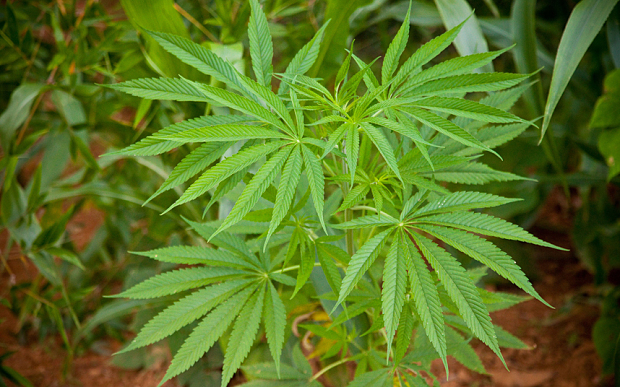 "We were pretty overt and we started to get a lot of attention. Morgan Stanley said I would have to go, if I kept on doing this.
"I managed to live in both worlds until Morgan Stanley cut me loose."
The conventional career path would have been to take a break before finding another equally well-paid berth elsewhere in New York's financial district, at a bank with a more relaxed attitude.
Instead Peterson ditched banking for cannabis, an industry whose exponential growth has been dubbed the "weed gold rush" in the US.
It was a high-risk move in 2010 – this was four years before Colorado became the first state to legalise the recreational use of pot.
California, where Mr Peterson had established Grow-Op Technology, was hostile to the then-embryonic cannabis industry.
"People thought I was pretty crazy at the time," he said.
"The environment was very different then. They were raiding dispensaries; people were getting serious jail sentences of 10 to 15 years."
Grow-Op Technology specialised in growing conventional vegetables and herbs hydroponically – a form of cultivation that uses minerals and water rather than soil.
An environmentally friendly high-tech company – one of its slogans is "lettuce innovate" – it also sold the equipment and paraphernalia needed for the hydroponic cultivation of crops, including marijuana.
GrowOp Technology became Terra Tech after a reverse merger that took the company public in 2012.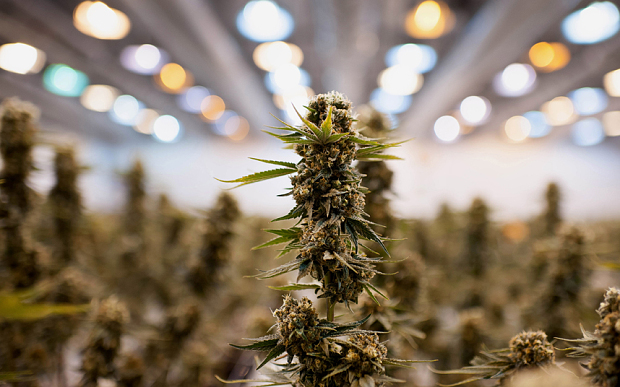 It applied for licences to operate marijuana farms, becoming the first Wall Street-listed company to do so.
With the blessing of the Federal Trade Commission, Terra Tech was listed in September on the OTCQX, an alternative investment market in New York.
In California, where cannabis for medical purposes is legal, Terra Tech has set up a subsidiary, IVXX, to produce cannabis concentrate.
The products are far more potent, with in some cases a 90pc concentration of the active component THC (tetrahydrocannabinol), compared with around 20pc for the leaf.
"In California we buy the flowers and extract the oils to make the products," Peterson explained.
These products come in various forms including waxes and oils. They can be smoked, vaporised or even eaten.
IVXX does not sell directly to consumers. The products are sold via dispensaries, including one that Mr Peterson owns outside the Terra Tech umbrella.
In neighbouring Nevada, plans are somewhat more ambitious, with IVXX planning to handle the whole process from growing the plant to manufacturing the concentrate and selling through its own shops.
Now the company is focusing on producing the drug itself, exploiting the expanding market, rather than the equipment needed to grow the crop.
The cannabis business sits alongside other Terra Tech subsidiaries, such as Edible Gardens, which distributes hydroponically grown organic vegetables and herbs throughout much of the US.
Despite the use of cannabis for recreational or medical purposes now being legal in many states, transporting the drug across state lines is not.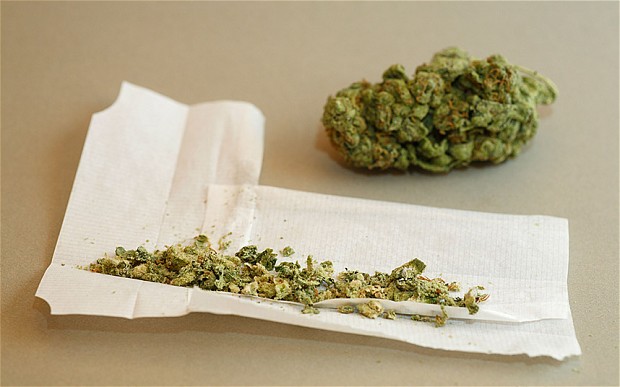 For this reason, Terra Tech has to ring-fence its operations within state boundaries.
Nonetheless, over the past five years the political and legal landscape has changed considerably.
The recreational use of marijuana is legal in four states: Washington, Oregon, Colorado and Alaska, as well as in Washington DC.
A number of other states including California and Maine could follow, if voters back legalisation in ballots next year.
It is legal for medical use in more than 20 states.
"The floodgates have opened. These ballots will be the tipping point. We now have bipartisan support, which we didn't have in 2010," Mr Peterson said.
"Funding opportunities have increased. With the legal risk having dropped, it is far easier to raise capital.
"In 2010 it took a year to raise $1m. Last year we raised $10m."
Now the backdrop is encouraging. "You have economic leaders like Richard Branson coming out in favour of legalising cannabis.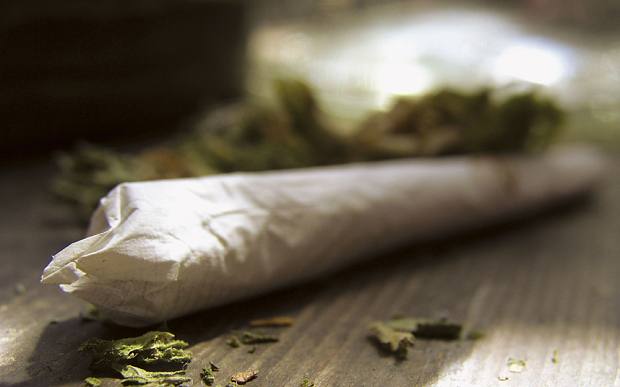 "It means that users are no longer seen as some loser sitting on a street corner."
Despite liberalisation in many states, the drug remains illegal at a federal level and this, according to Mr Peterson, has kept the biggest corporate operators out of the business.
Even though his company is the first cannabis producer to have Wall Street recognition, Mr Peterson is only one of a number of pot entrepreneurs who are making their mark in the US.
On the face of it the people behind Privateer Holdings could not be more conventional. Suited, booted and tie wearing, the senior management team ooze respectability in their publicity photographs on the company's corporate website.
Brendan Kennedy, the company's chief executive, has an MBA from Yale as does Michael Blue, the company's chief financial officer.
Privateer is the private equity group that teamed up with family of Bob Marley to launch "Marley Natural" onto the market in states where the drug is legal.
The slick promotion of the product – "Marley Natural is born of Bob Marley's deep respect for the power of nature to heal and inspire us" – is further evidence of how cannabis is becoming a mainstream product.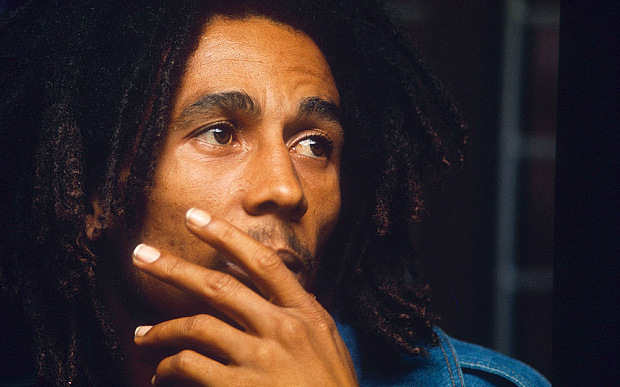 "They have skewed the industry away from people like me who were tarred and feathered in cannabis resin," said Allen St Pierre, executive director of NORML (National Organisation for the Reform of Marijuana Laws).
There are websites and even trade fairs dedicated to the cannabis industry.
In May 2016, more than 3,000 industry executives and investors will be attending the Marijuana Business Conference and Expo in Orlando, Florida.
Attendance does not come cheap, with a ticket for the conference costing $799. Separate events, such as a marijuana business crash course, are on sale for a further $299 and the women's marijuana breakfast is a snip at $95.
Leslie Bocskor – billed as the "Warren Buffett of the cannabis industry" – predicts a bright future for the marijuana business.
"We are seeing ballot initiatives in California, Nevada, Massachusetts, Maine and Arizona.
"It means we could see eight, nine or 10 states with a substantial and robust legal framework for marijuana."
With no sign of the drug being legalised on a federal level, Mr Bocskor said the field remained clear for smaller enterprises.
"It is going to be gigantic. It is one of the best investment opportunities for entrepreneurs we have ever seen."
Source: Crossing the green line: The first cannabis company on Wall Street – Telegraph