For some people, it might be hard to believe how much support has grown for recreational use of marijuana in the last two decades. In 2000, only 31% of American adults supported this movement, and today that number is exactly double. These numbers are meaningful. The implications of a society that, for the most part, accepts medical and recreational use of marijuana are enormous.
First, to clarify—supporting marijuana's recreational use is not about encouraging potheads. It's about supporting and encouraging a movement that advocates free accessibility to a phenomenal natural remedy. The more support that recreational marijuana gets from voters, the less ostracized both medical and recreational marijuana users become.
RELATED: What is THC? The Miracle THC Molecule
A Breakdown of the Survey Results
Pew Research has been keeping everybody up to date with the American opinion on cannabis. As mentioned, the latest research revealed that 62% of the adult American population support the legalization of recreational use of marijuana (only up with one percent in the last twelve months, but doubled since 2000). [1]
Interestingly, men seem to support it more than women— 68 percent of men vs 56 percent of women. White Americans are also among the majority, with 66 percent showing their support of legal recreational use of marijuana.
The difference between supporters and non-supporters is very close in the Hispanic community, with 48 percent supporting it. This is one of the few demographics where the majority do not support legalization.
The most stark difference is observed between Republicans and Democrats. Among Republicans, only 45 percent express a positive interest in the cannabis movement. Among Democrats, 69 percent.
With that being said, Republican interest is on the rise—only 39 percent showed their support in 2015. The number has increased by 6 percent, then. This dichotomy is still a huge deal, though, as it keeps the nation divided on this matter at a federal level.
In other demographics, there is not such a huge contrast. The majority of college students, irrespective of their level of education, seems to support the recreational use of marijuana.
The Implications of Growing Support In the USA
The most obvious implication of the growing number of people who support the recreational use of marijuana is that it will eventually be fully legalized. This is because it seems to become normalized. Not all states have legalized recreational use, but it seems like most of the population is okay with it.
This isn't the only implication, though. When cannabis use and possession were legalized in the first state, there were repercussions that could not really be predicted. Such as how an employer was going to react to an employee who uses cannabis every night after work.
Banks also did not want to work with the cannabis industry. However, as support has grown, we have seen banks become more and more cooperative. [2]
Law reform is one matter, but having the public support the change is a whole different issue. In order for society to accommodate the change in the law, there needs to be a lot of public support.
Otherwise, cannabis users would be limited in job choices, and cannabis businesses would not be able to really grow. For this, it needs the help of financial organizations.
So, as you can see, the growing support from Americans is important to the cannabis industry, and it helps the industry to move forward.
RELATED: A Comprehensive 2018 Guide to Legal Weed in The US
Growing Support Means People Are Changing Their Minds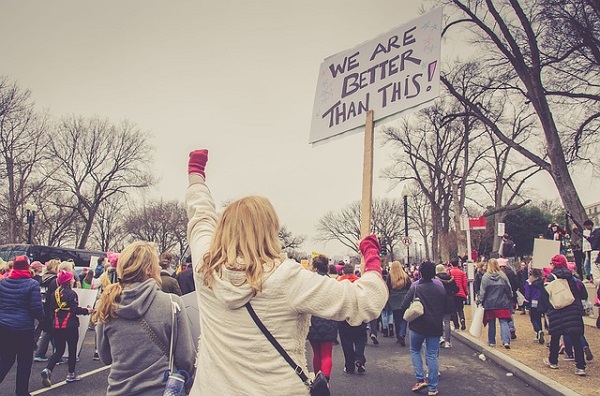 One of the most interesting aspects of the Pew Research results from 2014, is how many people have always felt that cannabis should be legal versus the people who have recently changed their minds.
Fifty-three percent showed their support for the recreational use of marijuana. Of those, 30 percent stated that they had always supported the cannabis movement. The rest of them reported that they hadn't always felt that way and had, in fact, changed their minds about it.
Why is this important? Because it shows that people are changing their minds.
Most people currently alive have been constantly bombarded with media reports of the negative effects of cannabis. Undoing some of this social indoctrination is not easy, but the numbers show that it's happening. Although this poll was taken years ago, it indicates that marijuana advocacy is working and that more and more minds are opening to it. [3]
The Future Of Marijuana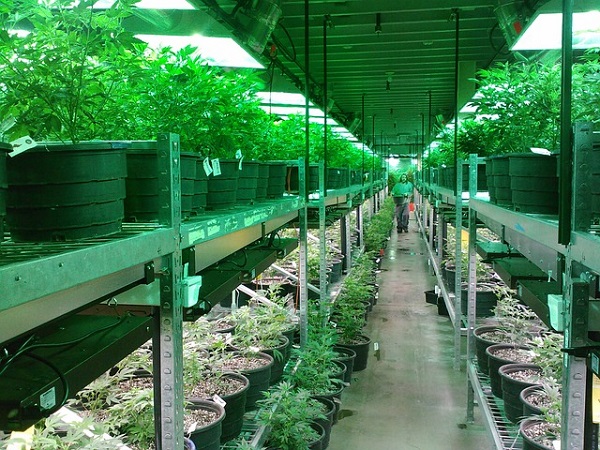 The USA has come a long way in the last two decades. After 100 years of prohibition, hemp cultivation and use is finally legal at a federal level. This means that those who wish to farm with the plant can apply for a license to do so, and use it for manufacturing hemp products—free from the fear of prosecution.
This is significant, because, for the most part, the hemp used to create most hemp products available in the USA comes from Europe. [4]
The recently-enacted hemp law does not permit private users to grow small-scale, though.
RELATED: Industrial Hemp Legalized in Farm Bill 2018
This doesn't mean that marijuana has been federally legalized. It's important to understand that hemp and marijuana are fundamentally different, both botanically and legally. However, this long-awaited leniency regarding hemp laws does bode well for the future of marijuana.
The discrepancies and inconsistencies between state law and federal law make the whole affair extremely confusing for consumers. With growing support from American citizens, this confusion may finally come to an end at some point in the near future. If, or hopefully when marijuana is federally legalized, it will mark a historic day as the end of prohibition.
Dangers of Recreational Use of Marijuana
Unfortunately, smoking weed is not as harmless as many advocates and users would like you to believe. Like with alcohol, less is better, as too much of it too often can cause issues such as: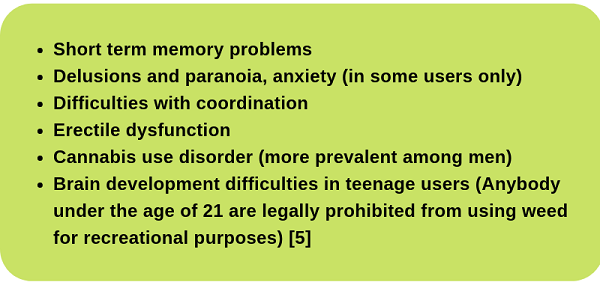 Unlike with alcohol, though, you will not do an iota of damage to your body if you use weed responsibly. Alcohol in moderation is tolerable, but it is still toxic.
In addition—"drunken brawls" is a thing, ask any officer of the law. They will also tell you that a "stoned brawl" is just not a thing. Recreational marijuana users are normally very passive animals. Why recreational use of marijuana is not fully legal, yet alcohol is, continues to baffle the mind.
The fact that more Americans than ever support the legalization of the recreational use of marijuana is positive. If anything, it is an opportunity for the U.S. to be the pioneers of a world where marijuana is not just legal, but completely integrated into society too.
Sources: