After the legalization of hemp with the 2018 Farm Bill, this cannabis variety with 0.3% THC became the next big thing for farmers in the United States. Rightfully so, as growing hemp offers plenty of benefits that have been recognized and used for thousands of years—George Washington cultivated hemp.
If you are thinking of growing hemp, there are a few things you need to know.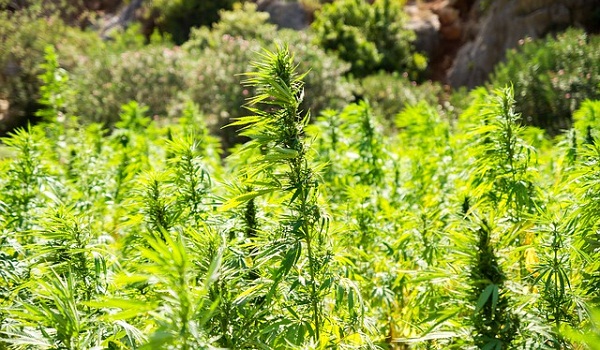 RELATED: The Marijuana Plant | Anatomy & Uses
You'll Need a License
First, it's important to take a look at state and federal regulations. Each state has different regulations, but regardless of where you want to plant your seeds, you'll need a license. To get your license, you will have to go through paperwork, pay a fee, and in some cases, even get a criminal background check.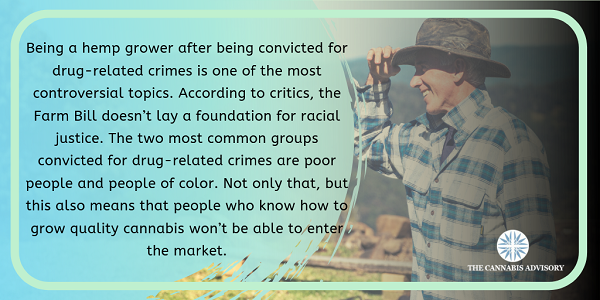 The Farm Bill "allows states and tribes to submit a plan and apply for primary regulatory authority over the production of hemp in their state or in their tribal territory. A state plan must include certain requirements, such as keeping track of land, testing methods, and disposal of plants or products that exceed the allowed THC concentration." [1]
By 2018, at least 38 states considered industrial hemp related legalization. Some states even went as far as establishing hemp research and pilot programs. But there are a fair share of states that still don't allow the cultivation of hemp and approach the question with caution. For example, Texas House voted to legalize the farming of industrial hemp in April 2019. The House's bill still has to go to the Senate, but progress is being made in each state. [2]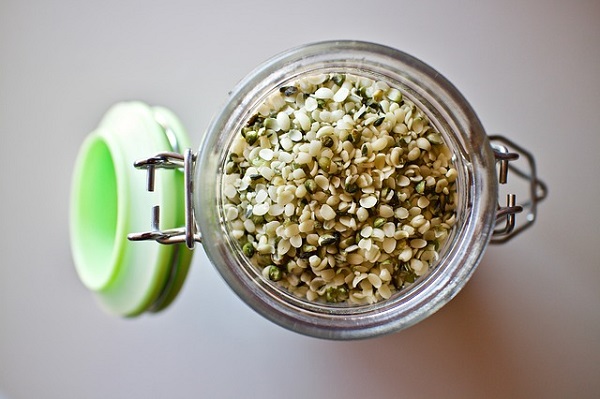 RELATED: What is Hemp Oil?
You May Encounter Some Complications
Hemp has been prohibited for decades mainly because of its cannabis cousin—marijuana. The hemp bud resembles marijuana, and it can cause legal problems. Most people are not educated on the differences between hemp and marijuana, and when you are inexperienced, it can be very hard to separate the two.
To prevent the public from thinking he was growing marijuana, Hewson, a hemp farmer, gathered people to teach them on the differences between hemp and marijuana. He assured them that "you cannot have any kind of psychotropic experience from the industrial hemp," and the public received his educational efforts favorably. [3]
Some hemp farmers run into water source difficulties. Kim Phillips had an issue with her water source that was regulated by the Bureau of Reclamation. By the time they approved her request for access to their assets for irrigation, it was too late for the hemp plants that withered. [4]
Hemp theft has also been reported as a problem by some farmers. This is a reminder that you need to choose your location wisely. As reported by Malia Wollan, a New York Times editor, it is important to plant your hemp in "an inconspicuous location." One farmer lost his crops to thieves who most likely sold the hemp buds mixed with marijuana. [5]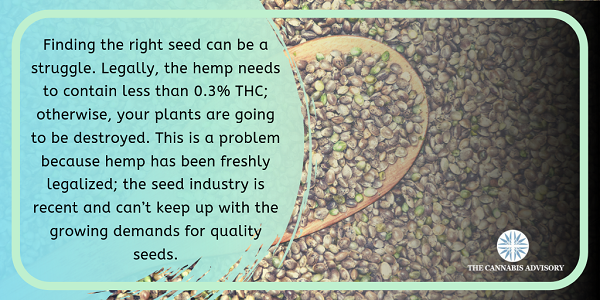 Still, growing hemp is rewarding—and that is good for farmers, especially minorities and underprivileged groups; the consumers who want to experience the benefits of the plant that won't make them high; and the economy. That is why farmers are fighting against all the odds to keep their crops thriving.
Step-by-Step Guide to Growing Hemp
Here is what you need to do to grow hemp successfully. [6]
1. First, Choose the Right Type of Hemp
There are three types of industrial hemp, including oilseed, fiber, and hybrid—that serves a dual purpose by producing both fiber and seed but in lower quality than single-purpose cultivars. The oilseed hemp is produced for the highest quality seed and oil while fiber plants are produced for their high-quality fibers.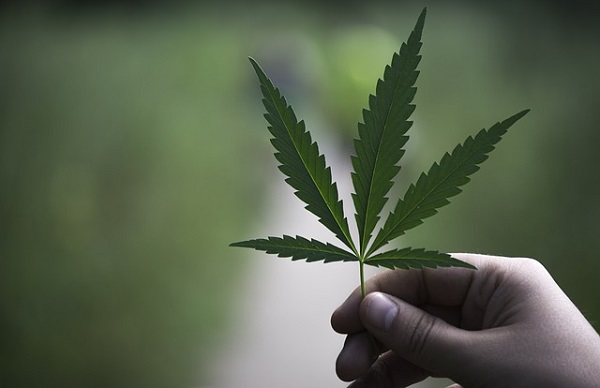 RELATED: Is CBD Safe for All Ages?
2. Hemp Development
As a short-day plant, hemp develops flowers when the day length is less than 12 hours. Hemp is also dioecious, meaning it comes as both male and female. The fact that male and female plants don't grow and develop at the same time has a significant impact on production. To avoid issues that may arise from cultivating male and female hemp plants in the same space, cultivars are bred to be monoecious, which results in mostly female plants that harvest more seeds.
3. Soil Is Important
Can hemp really be grown anywhere? The answer is no. This common myth translates into the bold statement that the soil doesn't play any role in the production of hemp, which is not true. For best results, grow your hemp plants on a "loose, well-aerated loam soil with high fertility and abundant organic matter, with a pH of 6.0-7.5." [6]
4. Planting Date, Depth, and Row Width
From the planting date to row width, when it comes to hemp, everything counts. The preferable temperature of the soil is between 46–50°F; the plant should be planted after danger of freezing temperature, and before corn planting date. Rainfall is vital for growth, especially during the first six weeks. Each hemp variety has specific seeding rate, with fiber crops to be planted at a rate of 40–80 lbs per acre, oilseed at 25–40 lb/acre.
Fertilize your crops regularly. Don't fall for the myth that hemp doesn't require additional nitrogen or potash input.
5. Insects and Pests Can Be a Problem
As with any plant, hemp is prone to insects, pathogens, gray mold, and white mold. Some states are more prone to mold and insects than others, and as a grower, you are not allowed to use pesticides. To manage these potential issues, use crop rotation with a recommended timeline of every four years. Avoid growing hemp on the field where canola, sunflowers, and soybeans are being grown.
Growing hemp has been a hot topic among farmers because of its endless benefits. However, hemp is a new area that needs to be further regulated in order to allow farmers to cultivate this sustainable crop freely.
Sources: