"Good people don't smoke marijuana," were the words spoken by the now-former attorney general, Jeff Sessions, during his Senate confirmation hearing in 2016. Right up to his resignation in 2018, Sessions was pretty vocal about his opinion on marijuana. The POTUS agrees with this, but not with the notion that marijuana should be banned altogether. While capricious behavior seems to be a hallmark of the administration of Donald Trump, on marijuana for medicinal use, the U.S. president has been quite consistent.
Video Credit: Sen. Jeff Sessions: We need to send clear message that "good people don't smoke marijuana"
For the most part, President Trump appears to disagree with his administration, as most administration officials are against marijuana legalization. He recently signed The Hemp Act into law, which completely legalizes the cultivation, processing, possession, and use of hemp and all its compounds. Hemp is a variety of cannabis, just as is marijuana.
Donald Trump on Marijuana: A Timeline of President Trump's Statements on Marijuana Legalization
Working retrospectively, let's look at the President's statements in a timeline.
June 2018, on his way to the G-7 summit in Canada – Trump keenly supported the more permissive medical marijuana bipartisan bill introduced by Senator Gardner, a Republican, and Senator Warren, a Democrat. Leaving the White House, Trump told reporters in response to a question about the bill, "I support Sen. Gardner. I know exactly what he's doing; we're looking at it. But I probably will end up supporting that [the bill], yes." [1]
February 5, 2017, in an interview – Trump was asked for his opinion on the efforts of the NFL Players Association to legalize medicinal marijuana use for its players. Curiously, the President was almost shying away from opining, when he said, "They're going to have to take a look at that. They're going to talk with the League, they're going to be talking to, obviously, government officials wherever it may be. And when it comes up to the level of the presidency, I'll have an opinion." [2]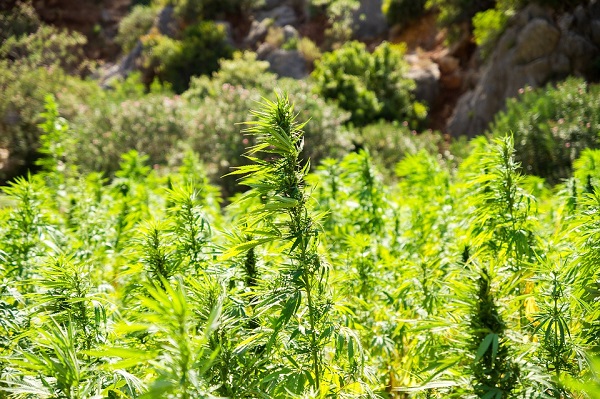 RELATED: A Ride Through the Epic History of Marijuana
March 8, 2016, talking to a Michigan radio station: Trump seems keen to hand the states more latitude to regulate marijuana. While also clearing himself of (at least) this federal transgression: "I think it certainly has to be a state—I have not smoked it—it's got to be a state decision … I do like it, you know, from a medical standpoint … it does do pretty good things. But from the other standpoint, I think that it should be up to the states."[4]
October 2015, at a campaign rally in Nevada, Trump on marijuana was again unambiguous: "The marijuana thing is such a big thing. I think medical should happen—right? Don't we agree? I think so. And then I really believe we should leave it up to the states." [3]
July 2015, in a television interview, referring to his using federal authority to shut down recreational marijuana, the POTUS said: "I wouldn't do that, no … I wouldn't do that … I think it's up to the states, yeah. I'm a statesperson. I think it should be up to the states, absolutely." Only three years later, though, the White House released a statement that indicated its favoring more restrictive measures. This turnabout was confirmed when the Cole memo was rescinded in 2018. The Cole Memorandum was a 2013 policy that stated that the Justice Department wouldn't prioritize the enforcement of federal marijuana laws in states where its possession and use are legal.[4]
February 17, 2015, in response to a question about marijuana legalization at the Conservative Political Action Conference (CPAC), Trump responded that he thinks recreational marijuana is bad. "And I feel strongly about that," he added. However, when asked about the states' right to decide their marijuana laws, the President answered: "If they vote for it, they vote for it. But they've got a lot of problems going on right now, in Colorado. Some big problems. But I think medical marijuana, 100 percent." [2]
RELATED: A Comprehensive 2018 Guide to Legal Weed in The US
As we can see, the relationship between President Trump and marijuana is somewhat conflicted. He started his term off in full support of recreational and medicinal use of marijuana, but this enthusiasm tapered off over time.
Part for the course, as politics go. However, in the case of Trump, marijuana legislation may be a pickle to handle, because the majority of his administration opposes it.
The Trump Administration on Marijuana
The administration's approach to marijuana reform was to be assumed by the act of naming Sessions as Attorney General. Coming from Alabama, the Senator has loudly criticized the Obama Administration for their way of handling federal prosecution on marijuana, and has been opposed to loosening marijuana laws. [5]
On January 4, 2018, now-former Attorney General Jeff Sessions issued a memo that rescinded the Cole Memorandum. [2]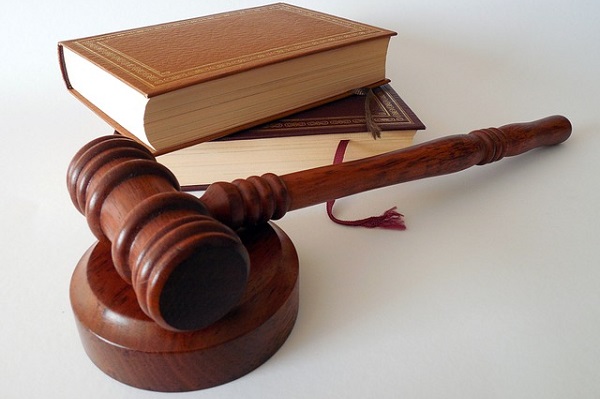 RELATED: What Is Marijuana?
Also in 2018, Sessions sent a letter to Congress, requesting that recertification of the Rohrabacher-Blumenauer Amendment be denied. The amendment prohibits the U.S. Justice Department from using federal funds to prevent states from implementing their marijuana laws.
However, Sessions' plea was rejected, and the Senate approved the renewal of the Amendment, protecting medical marijuana patients and businesses that follow state laws. [6]
On May 12, the same year, it was reported by Politico that Sessions would withdraw a 2013 directive on drug policy from former Attorney General Holder. The directive instructed federal prosecutors to not disclose the amount of drugs in low-level and non-violent cases. [2]
On September 1, 2017, the White House announced Tom Marino as the new nominee for the director of the Office of National Drug Control Policy. On October the same year, Marino withdrew his name from consideration because of his support for marijuana legislation, particularly in the area that weakened the government's ability to go after drug companies. [2]
On the other hand, Sessions' memo "directs all U.S. Attorneys to enforce the laws enacted by the Congress and to follow well-established principles when pursuing prosecutors related to marijuana activities." [7]
Sessions hasn't been the only Trump administration official to express concerns and disagreement with marijuana legalization. On February 2014, Vise President Mike Pence said,
"I don't support legalization of marijuana, and that's been my position for a long time and will continue to be." [2]
During a speech on April 18, 2017, White House Chief of Staff, John Kelly, gave away his ignorance when he said that marijuana "… is a potentially dangerous gateway drug that frequently leads to the use of harder drugs." (Marijuana has been shown, through research, to be no more a gateway drug than alcohol, which is freely available in the U.S.) He also added that marijuana "… use and possession is against federal law and until the law is changed by the U.S. Congress, we in DHS are sworn to uphold all the laws on the books." [2]
Although marijuana is a Schedule I drug under the current U.S. federal law, in October 2018, the U.S. Food and Drug Administration (FDA) was asking for public comment on marijuana reclassification under global drug treaties to which the United States is a party. [8]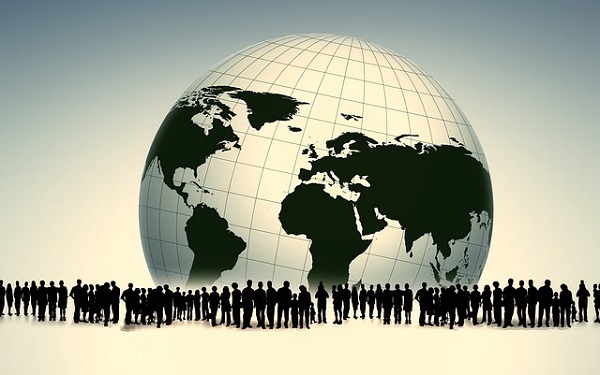 Even though hemp is fully legal now, possession and distribution of marijuana is still a federal crime under the Controlled Substances Act (CSA). According to the Supremacy Clause of the U.S. Constitution, federal law is the "supreme Law of the Land," but that is just one side of the story. The U.S. system of government is one of dual sovereignty that allows the federal government to enforce its marijuana laws, but federal policy shouldn't deter states from making their own law reforms. [9]
Although it remains unclear who those "good people" Sessions referred to are, one thing is for sure: the attitude towards marijuana legalization at all levels is changing. As far as it concerns Trump, marijuana for medicinal use is acceptable, even though he changed his tune about people's right to use it recreationally in some states. Permissive marijuana laws are not only supported by the majority of the people in the U.S., but there is willingness and a growing urgency to enact and implement legal marijuana programs by the legislators themselves.
Sources: