Investors are not wasting any time putting their money on marijuana stocks, as the industry generated $8.5 billion in spending in the U.S. last year and is expected to reach $23.4 billion by 2022. However, the current "hot" marijuana stock market is as attractive as it is risky for investors simply because it is still at a very early stage. Let's take a look at the top marijuana stocks for 2019 and the reasons they are worth investing in. [1]
The list is made based on a few factors, but above all is sales growth. It is understandable that the industry is in its early stages, so companies are not experiencing a large base of sales. The industry is expected to double and even triple the percentage of growth in 2019. All of the companies in this list had more than $2 million in base revenue in 2017 and are expected to grow their sales by a minimum of 400% in 2019.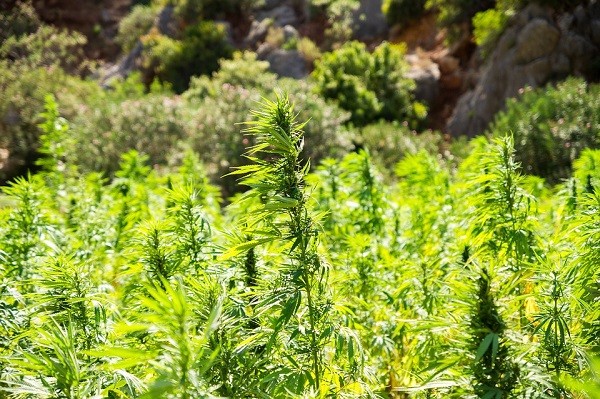 RELATED: What Is Marijuana?
Canopy Growth Corp.
Canopy is the first Canadian marijuana unicorn that got listed on the New York Stock Exchange in May 2018, becoming the world's largest publicly traded marijuana company. This company gained even more credibility after Constellation Brands—the owner of Corona beer, Svedka vodka, and other brands—invested $4 billion into Canopy. That gives Constellation a 38% stake in Canopy Growth Corp. [2] [3]
According to experts, it is already hard to invest in good marijuana stocks at such an early stage, so this move validated Canopy's value. But if so-called "real companies" such as Constellation are investing real money in weed companies, that means that the demand is there and we are at the start of forming an actual industry.
Aurora Cannabis
The Canadian company is expected to see an estimated sales growth of 596% in the next year, according to Wall Street, and it is already on every list of top marijuana stocks for 2019. An obvious leader for growing marijuana in the industry, Aurora doesn't have rivals when it comes to high marijuana production potential. [4]
Before the acquisition of the company's ICC labs in South America was completed, Aurora's estimated peak yearly output was 570,000 kilograms of cannabis. With the approximately 1.1 million square feet of greenhouse projects, 92,000 square feet of operational rowing space, and many acres for expansion, the ICC is estimated to produce 700,000 kilograms yearly within three to five years. [5]
The reason Aurora Cannabis stands out from other cannabis producers is that it was in talks with Coca-Cola to make marijuana-infused beverages. Their goal was to develop health-focused beverages that will ease inflammation, pain, and cramping, and if the deal goes into the works, it will be the first time for a major producer of non-alcoholic beverages to get involved in the cannabis industry for manufacturing cannabis beverages.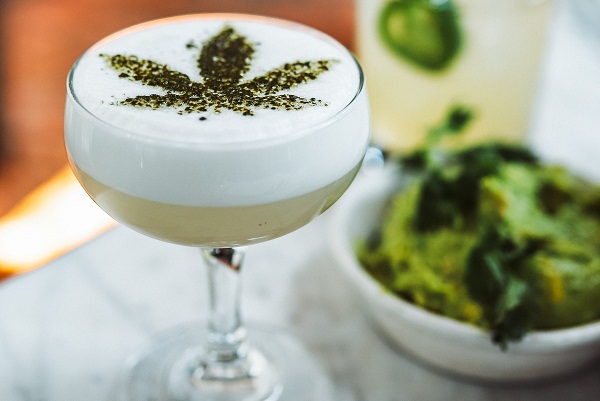 RELATED: A Ride Through the Epic History of Marijuana
Following the rumors of the company showing interest in Aurora Cannabis, Coca-Cola issued a statement, which said that "… Along with many others in the beverage industry, we are closely watching the growth of non-psychoactive CBD as an ingredient in functional wellness beverages around the world. The space is evolving quickly. No decisions have been made at this time." [6]
Although—as reported—the companies did not make an agreement, that news alone was enough for Aurora's share price to jump up by 17 percent. [6]
Aurora Cannabis is a serious candidate for partnership with big brands because it has an established presence in 18 countries and the ability to handle cannabis product at such capacity.
Cronos Group
Cronos Group is a Toronto-based cultivator of medical marijuana that also serves the international market. The cannabis producer is estimated to see a 450% increase in year-over-year sales. Cronos doesn't have a presence in the United States because of uncertainty in regulations, but the company's international market relations are going pretty well—considering the $2.2 million in revenue generated in the previous fiscal year. [4] [2]
The company ships products to Germany and has a license through a joint venture in Australia. A strong reason to invest in this company is the fact that Altria—the tobacco giant—has a $1.8 billion equity stake in Cronos, which would give Altria a 45% stake in the company. [7]
GW Pharmaceuticals
Compared to other companies on this list, GW Pharmaceuticals is not a grower, but a cannabinoid drug maker that had its big break with the launch of the first cannabis-derived drug approved by the FDA. The drug has been approved for the treatment of seizures associated with two severe childhood forms of epilepsy, Lennox-Gastaut and Dravet Syndrome.
The company is expected to see an estimated sales growth of 930% in the fiscal year 2019. Previously, GW Pharmaceuticals launched another cannabinoid-based drug for treating conditions like multiple sclerosis (MS) but only generated minimal sales. So, it is expected that the launch of the new drug will bring in the expected higher revenue. [4] [2]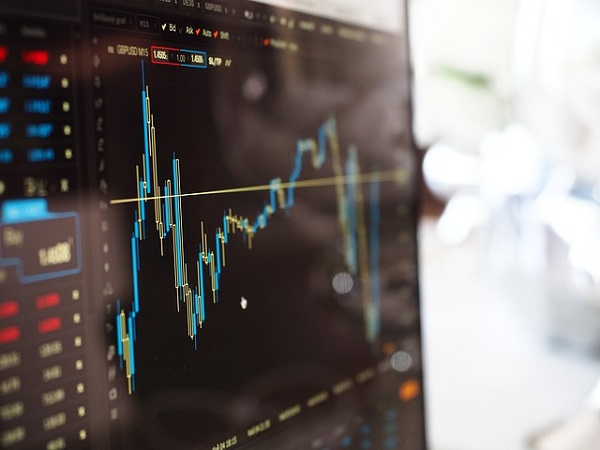 RELATED: Picking The Best Cannabis Vape Pen and Avoiding Counterfeits
Terra Tech Corp.
This company is one of the few built and based in the United States, and it declared revenue of $8.6 million for the last quarter of the fiscal year. The company not only produces marijuana but also dispenses hydroponic equipment for agricultural products. The company's medical marijuana brand is IVXX, while the cultivation is named Edible Gardens. Terra Tech is a candidate on the top marijuana stocks for the year because it is expanding its cultivation facilities, which means higher production and bigger revenue. [2]
Besides these top marijuana stocks, there are plenty of other options for U.S. citizens to invest in cannabis shares. Since the market is still not established, it tends to fluctuate a lot, making all publicly traded cannabis companies an unexplored territory.
A great example is Tilray, a major company that produces and processes cannabis, which went public at $17 a share and had a roller coaster ride before closing at $107 after climbing at $300. To experts and analysts, the situation that took an unexpected turn with the company's stocks is similar to the 1990s dot-com bubble and stock boom that ended badly, as well as the sudden ups and downs of the cryptocurrency bitcoin during the past year. This comparison is not new, and although it sounds alarming, it seems like the go-to comparison whenever an industry starts to climb its way to the top. So, that doesn't mean investors can't pick one of these top marijuana stocks and invest in something that will continue to grow in the future.
Sources: