Hemp vs weed. It's probably the biggest confusion to pervade the cannabis industry. If anybody ever asks you, "Are hemp and weed the same?", you can confidently reply with a no. They are not the same.
The confusion surrounding hemp vs weed is probably due to a lot of continuing misinformation about these plants. Also, "weed" is slang for marijuana, but to lay it down—hemp and marijuana are not the same plants.
Granted, they both belong to the cannabis family of plants, but they look different, and they contain different compounds with different characteristics. So, we are here to mitigate some of the problems associated with the hemp vs weed confusion.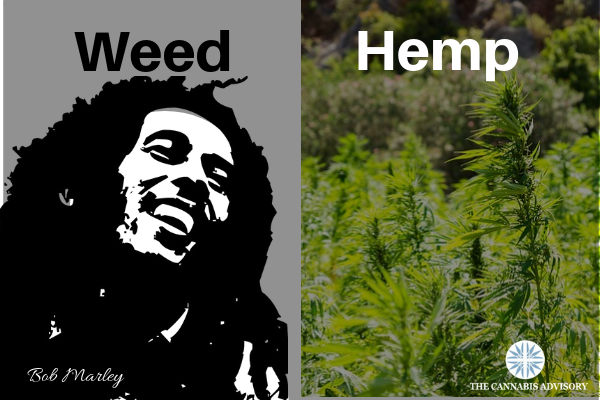 Hemp vs Weed Is Like CBD vs THC
Let's get down to the most important difference between hemp and weed—its effect on you.
Weed is characterized by the presence of tetrahydrocannabinol or THC, the psychoactive compound responsible for making a person feel stoned.
Hemp, on the other hand, usually contains very little THC, and a much larger concentration of cannabidiol, or CBD. It's for this reason that many companies manufacture CBD oil using the hemp plant rather than marijuana. Both THC and CBD are cannabis compounds called cannabinoids. [1].
Thanks to this important difference, hemp is not considered to be a psychotropic plant (meaning it cannot change your perception of reality) while weed is. On a side note—this is one of the reasons why hemp has just been fully legalized in the U.S., but there's still some conservatism towards weed. In any case, next time you're confused, remember that hemp vs weed is just like saying CBD vs THC.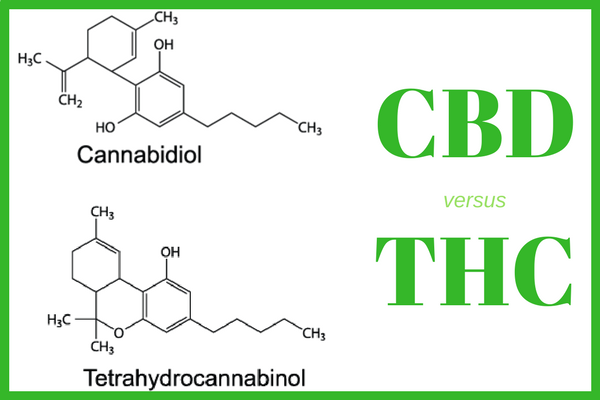 RELATED: What is THC? The Miracle THC Molecule
Hemp vs Weed: Anatomy and Cultivation
Spotting the differences in the plants themselves might be a little more difficult. But there are very observable ones between the two. While hemp is tall, with a thick stem, weed is usually much shorter, with quite a flimsy stem.
Hemp flowers do not grow very big, unlike those on the weed plant. They are not the dense, sticky flowers that you would find on a well-manicured marijuana plant. The trichomes on hemp flowers also differ to those on marijuana, and rather than being loaded with THC, are actually full of CBD. [1] [2]
Finally, the leaves of the hemp plant are skinny, while the leaves of the weed plant are broader and more fan-like.
There are big differences in the way that these two plants are cultivated. Both plants are quite hardy, robust plants, although it is more difficult to grow weed. In order for it to grow and reach THC levels that meet the industry standard, the plant has to be carefully maintained and fed with nutrients. Hemp, on the other hand, grows extremely easily, very quickly and needs little to no care from the grower. [3]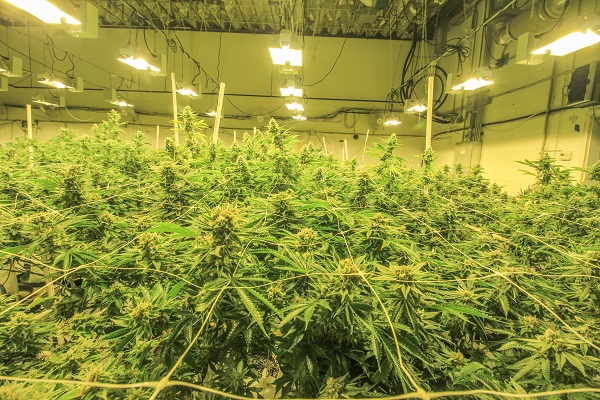 Hemp Is Legal And Weed Is Illegal
Obviously, when we are talking about the legalities of hemp vs weed, we are talking about federal law. Ten states, and Washington D.C. in the U.S. have legalized marijuana both medically and recreationally. However, according to the federal government, weed remains a Schedule I drug because of its THC content.
Hemp, on the other hand, has just become federally legalized, and this opens up many new opportunities for especially commercial farmers. It will still be a strictly-regulated industry, though.
According to the new Act, states are expected to devise a hemp regulatory program of their own.
Alternatively, if states opt out of the latter, farmers then need to comply with regulations devised by the U.S. Department of Agriculture. Under the new bill, those with licenses will be fully protected and ensured by the federal government, but it's not like you can now grow hemp in your back garden like lettuce. [5]
The bill also opens up opportunities for the sale and manufacture of hemp-derived products such as CBD. This is strictly so long as they contain less than 0.3 percent THC.
If hemp contains more THC than that, it's not deemed to be legal and will probably be thrown in the "weed" basket. [4]
The reason hemp was criminalized in the first place was politically motivated. These current strict regulatory measures are probably more economically motivated because the hemp and CBD industry is expected to explode.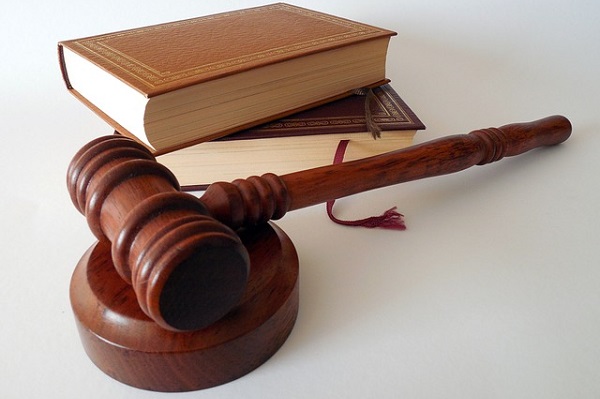 RELATED: Industrial Hemp Legalized in Farm Bill 2018
Hemp vs Weed: Uses And Applications
Because of the difference in chemical makeup and structural composition, hemp and weed are used for different things.
To start with—the presence of THC in weed makes it popular as a recreational substance, but it also has important medicinal value. This means that commercially, numerous types of weed products are sold for both recreational and medicinal purposes. Because weed has medicinal properties, it is also a popular plant for study.
Hemp can also be cultivated for consumption. For example, CBD oil can be extracted from hemp, as can hemp seed oil from hemp seeds. Both the seeds and the oil are full of protein, fatty acids, and other nutrients.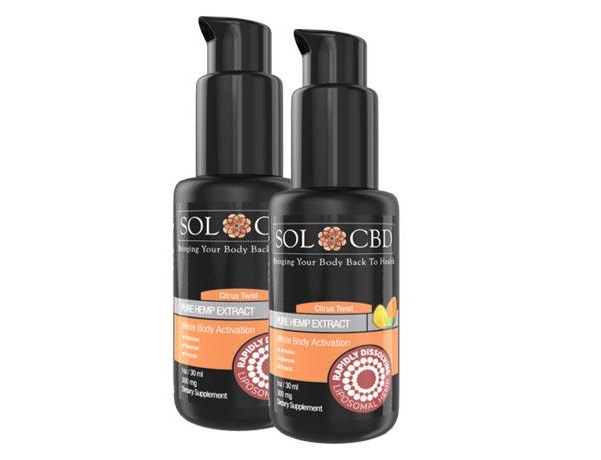 RELATED: What is Hemp Oil?
However, unlike weed, hemp is a bit more versatile. Because of its fibrous stem, this plant can also be used by industry to make an impressive range of useful materials. Hemp can be used to create:
Textiles
Clothing
String, twine and rope
Building materials
Fuel
Paper
CBD products [4]
In general, hemp is considered to be an industrial plant, for obvious reasons.
The differences between hemp and weed are significant in their applications, their botanical anatomy and their legality. Understanding this helps to close some of the gaps in the public knowledge about these plants, which is essential for the progression of the cannabis movement.
Sources: