The Garden State is only a few steps away from becoming the 11th U.S. state to legalize marijuana for recreational purposes. With the forthcoming marijuana legalization, New Jersey economists are expecting a boost in the economy. They speculate that recreational marijuana sales could bring in around $850 million in annual sales by 2022. Even with legal provisions for medical marijuana only, New Jersey has generated roughly $37 million from cannabis sales in 2018. [1]
Looking at U.S. states where weed for recreation is legal, the picture looks good. For example, marijuana sales in Colorado have reached $1.56 billion since its legalization in 2014, and Washington generated $1 billion in total sales over the same period. We can pretty much conclude that things will be looking good for Jersey's economy too. [2]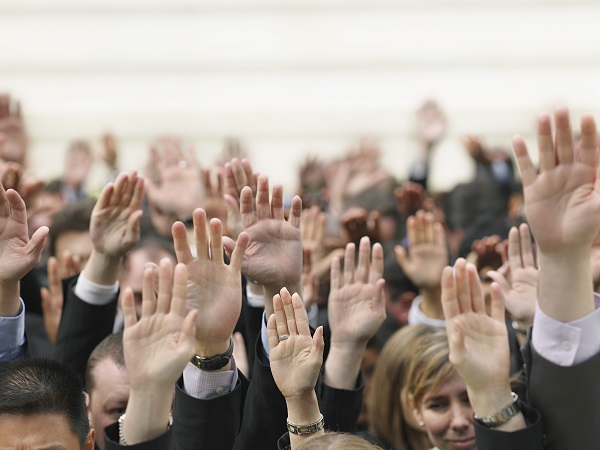 RELATED: What Is Marijuana?
Marijuana Legalization NJ—It's About To Happen!
On November 26, 2018, New Jersey's legislature panels passed a bill to legalize recreational marijuana. The was bill passed on a joint Senate and Assembly Budget Committee vote, which followed after a four hour public testimony and debate. The panels voted 7 to 4, with two abstentions in the Senate, and 7 to 3, with one abstention in the Assembly.
The legislators also passed two additional bills that cover an expansion of the medical cannabis program in this state, as well as cannabis conviction expungement legislation. Passing the latter will likely result in lower law enforcement costs, as most states spend a large share of their budgets on going after low-level drug offenders.
These two additions make the NJ bill ambitious, rather than the usual cut-and-dried legalization of recreational marijuana. With good reason.
In the words of counsel Kate Bell, "Arresting adult cannabis consumers is a massive waste of law enforcement officials' time and resources, and it does nothing to improve public health or safety. …Nobody should be branded a criminal simply for using a substance that is less harmful than alcohol." [3]
Some members of the Senate and Assembly, however, expressed concern over the current stance of the bill on the question of racial and societal inequality in marijuana reform. State Sen. Ronald Rice fears that the bill will continue the economic and social disparity between white and black residents. In his opinion, it could end up excluding black residents that were hurt by prohibition policies.
"Whether you're for or against this bill, this bill requires a racial impact statement," Rice said. [5]
The next steps are for the bill to get approved by the full Senate and Assembly, as well as being signed by Governor Phil Murphy. Murphy is a known supporter of legal marijuana use and appears to be a forward thinker. With his background in finance, his stance is pragmatic and liberal, and he sees the marijuana bill as a step forward for other races too.
As pledged in a statement published by his office on Thanksgiving: "Governor Murphy remains committed to legalizing adult-use marijuana, a critical step in eliminating racial disparities in our criminal justice system." [3] [4]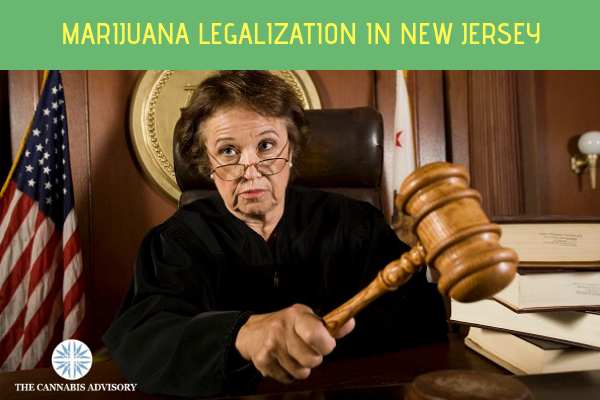 RELATED: The Marijuana Plant | Anatomy & Uses
The Benefits of Marijuana Legalization, New Jersey
The legalization of the bill will allow adults aged 21 and over to purchase up to one ounce of cannabis, which is similar to most states.
Following marijuana legalization, New Jersey residents and the government are expecting various changes and benefits.
1. Weed delivery services and legal public spaces to smoke weed
One of the benefits provided for in the bill is delivery services that would operate within the state. This means that if businesses with a retail marijuana license obtain permission from the state, consumers will be able to have their weed delivered to their homes. Gov. Murphy has indicated his support for this measure, which will be, alongside California, Nevada, and Oregon, a novelty in the country. [5]
Dispensaries will also be allowed to create "consumption areas". In these areas, marijuana consumers will be able to enjoy cannabis and socialize at the same time. In most other states, pot is only allowed to be taken at home.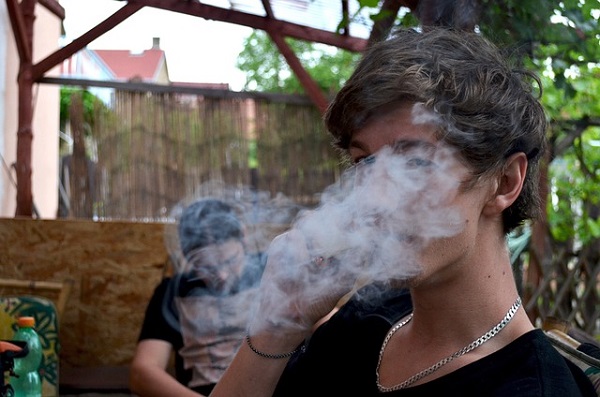 RELATED: What is Cannabis? | Facts & Uses of Cannabis
2. Low tax rates
One of the most-talked-about benefits included in the current legalization is the low taxation of weed. After the marijuana legalization, New Jersey citizens can expect a tax rate as low as 12%. In other states that have legalized weed, like Washington and California, aggregate marijuana taxes go up to 37% and 45% respectively. [3]
So, in comparison, New Jersey's taxes would be considerably lower. Jersey's Governor Murphy feels, however, that the rate is too low, and has suggested an excise tax of 25% on legal marijuana sales. This could potentially turn into an $850 million industry by 2022. The New Jersey government estimated that before June 30 this year, marijuana would raise $60 million in tax revenue. He is not supported by everyone in this, even though it would mean more money for the state. [3] [6]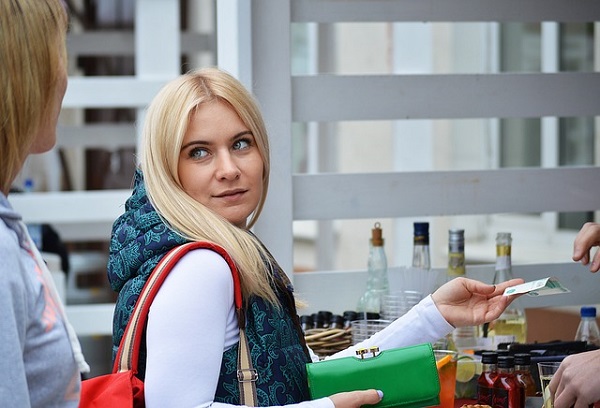 RELATED: What is THC? The Miracle THC Molecule
3. Licenses to minorities, women, and veterans (plus micro-licenses)
The bill is aiming to set a mandated goal that 25% of licenses will go to businesses owned by minorities, women, or veterans.
Another 10 percent of all licenses are earmarked for micro-licensing. Issuing micro-licenses for growing, possession of, and selling marijuana on a small scale (so less money is needed to launch), is aimed to boost smaller businesses in the market. [5]
4. Decreasing unemployment
Another 25 percent of all licenses will go to applicants that, in the last three years, have lived in an impact zone. Impact zones are defined as areas with high poverty and marijuana-arrest rates, especially those that have significantly affected minorities. Towns with an unemployment rate ranking in the top 10 percent of the state are suitable candidates. Interested license applicants will need to have been residents of an impact zone for at least the last three years.[6]
We are left to see how things will unfold, but with the expected marijuana legalization, New Jersey is likely to boost its economy via job creation, more businesses opportunities for minorities, women, and veterans, as well as experience an increased revenue in taxes. After the bill passes, economists speculate that market will be up-and-running in only one year.
Sources: